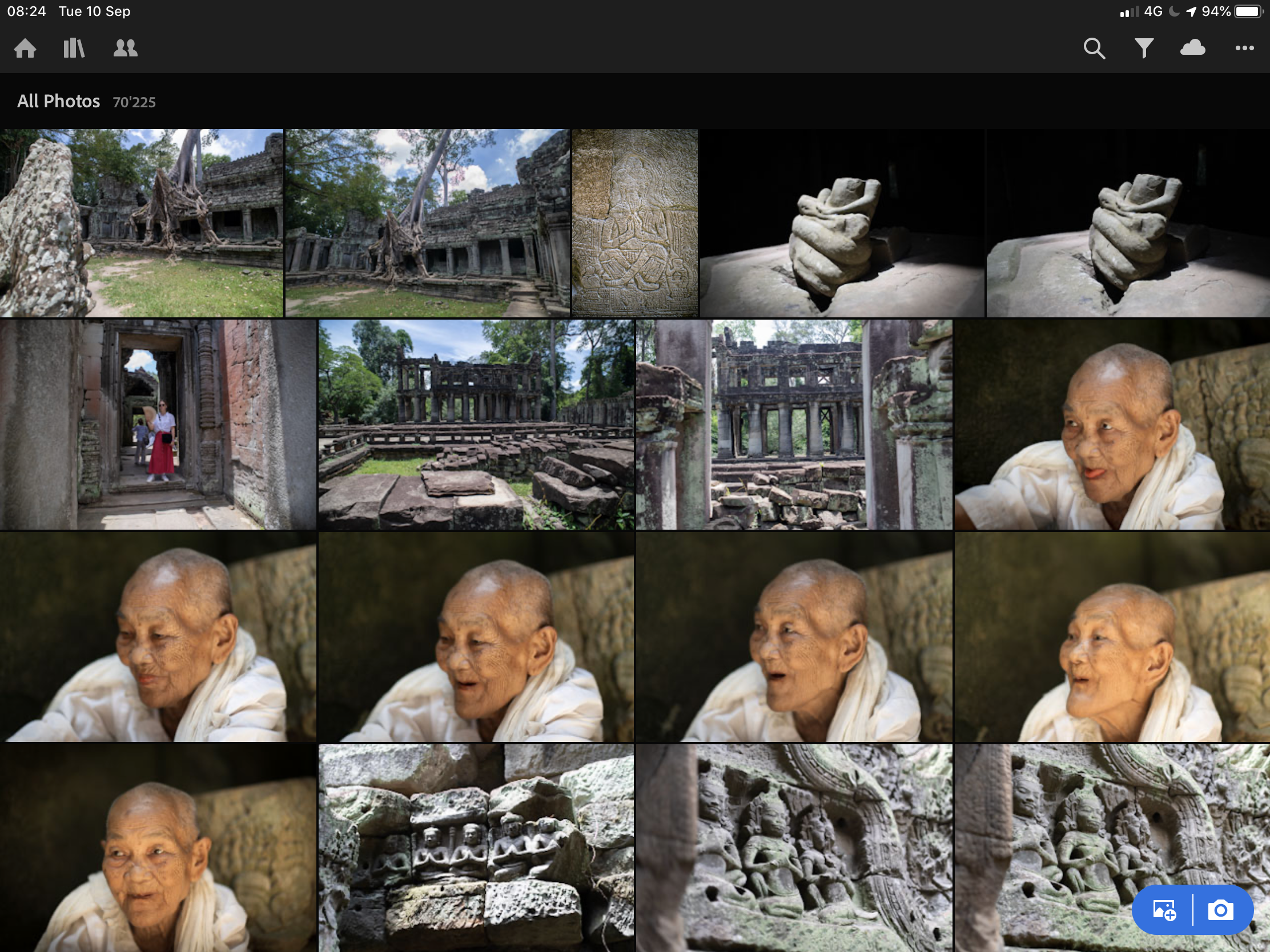 I didn't take my laptop on our trip to Cambodia this year. I usually take a MacBook to backup and triage my photos, or to work on a personal or a client project. But not this year, I set off with just my iPad.
My plan was to use Adobe Lightroom to import, triage and process my DSLR pictures, and share them from there. But I found a few caveats to this approach :
Lightroom can import from the Camera Roll or from Files, but not from an external drive (yet, iOS 13 should enable this – check the update section below). So, you need to transit your RAW files through Photos first, which doubles the storage used on your iPad (unless you delete the pictures in Photos - see below).
Make sure you've disabled "Auto import from Camera Roll" in Lightroom otherwise, you risk to import the same files twice.
Check your Lightroom storage settings, as the original files might get deleted once you're connected to Wi-Fi as Lightroom starts uploading them to the cloud (at this stage, you might want this or not).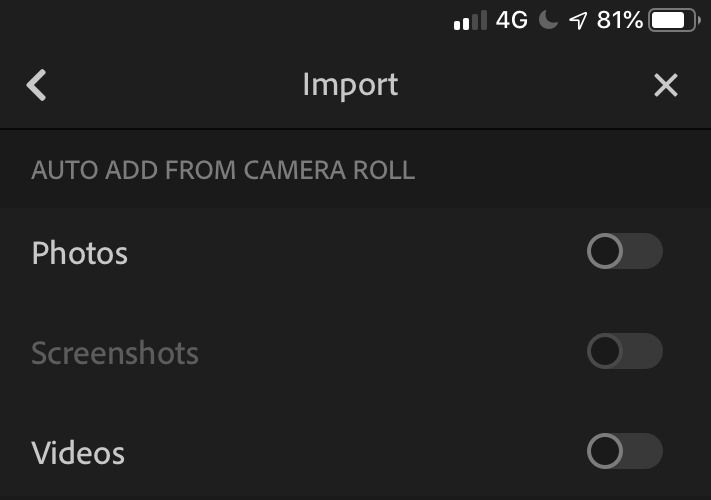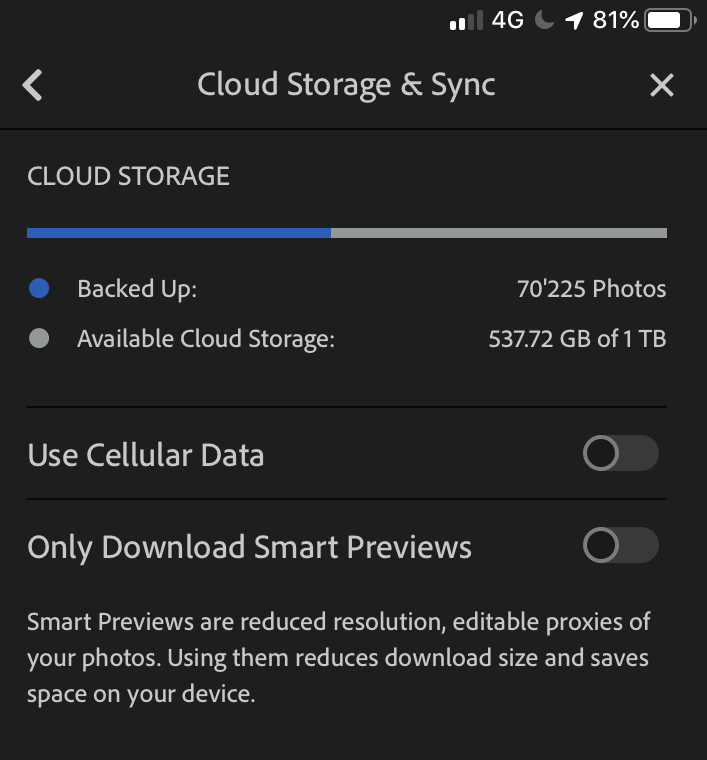 It takes a little getting use to if you usually use a laptop for this operation, but once your pictures are in Lightroom, you can triage and process them comfortably.
In Photos, I import the RAW files to an album, in order to easily identify and delete them later on (you wouldn't want to delete your iPhone images by accident).
It turns out you can streamflow the process of importing your RAW files into Lightroom by creating a Shortcut that import the last photos added to your Camera Roll to Lightroom and deletes them after to avoid duplicates. Brilliant.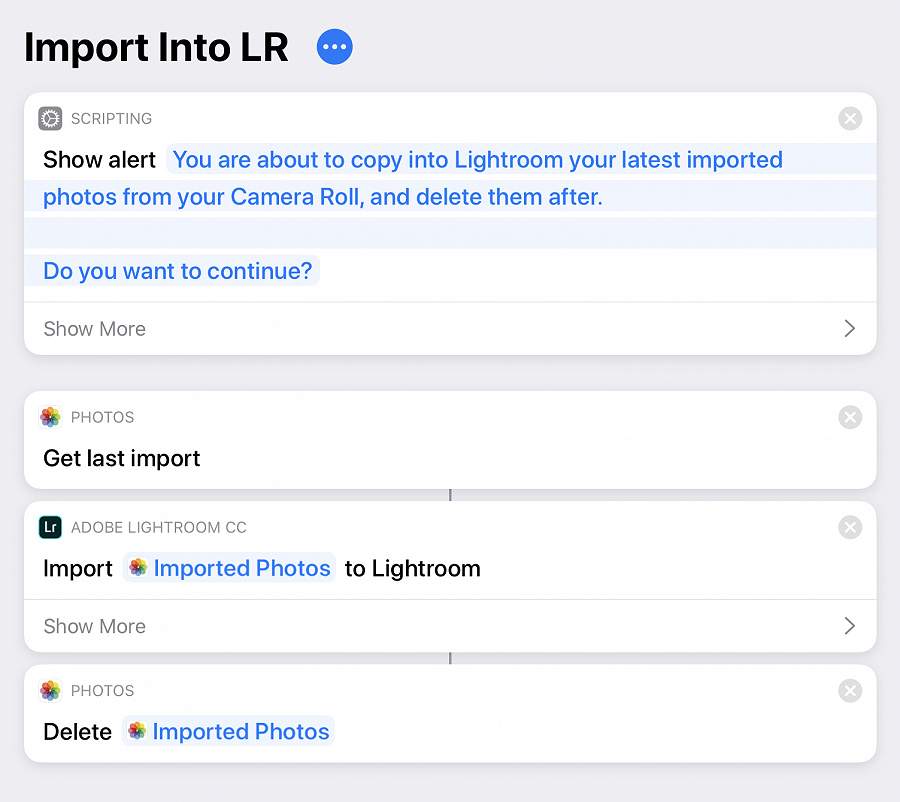 Now, in an ideal world, your images in Photos and in Lightroom will be backed up to the cloud when connected to internet. This doesn't really happen on sketchy hotel Wi-Fi, so you'll end up with a subset of your images backup. Some of my iPhone pictures showed up on my iPad, some of my Lightroom images showed up as smart previews on my iPhone. I found it best to consider that cloud backup wasn't a thing before I returned home, and not to rely on it while travelling.
Otherwise, after a few inital hiccups, it seems to be working okay.
Update November 14th, 2019 : Adobe shared a preview of a direct photo import feature for Lightroom CC on iOS 13.2, which is slated to arrive in an update by the . Lightroom product manager Tom Hogarty demonstrated the feature in a video showing him transferring RAW files off of a USB card reader and seamlessly opening them up in a beta version of Lightroom.