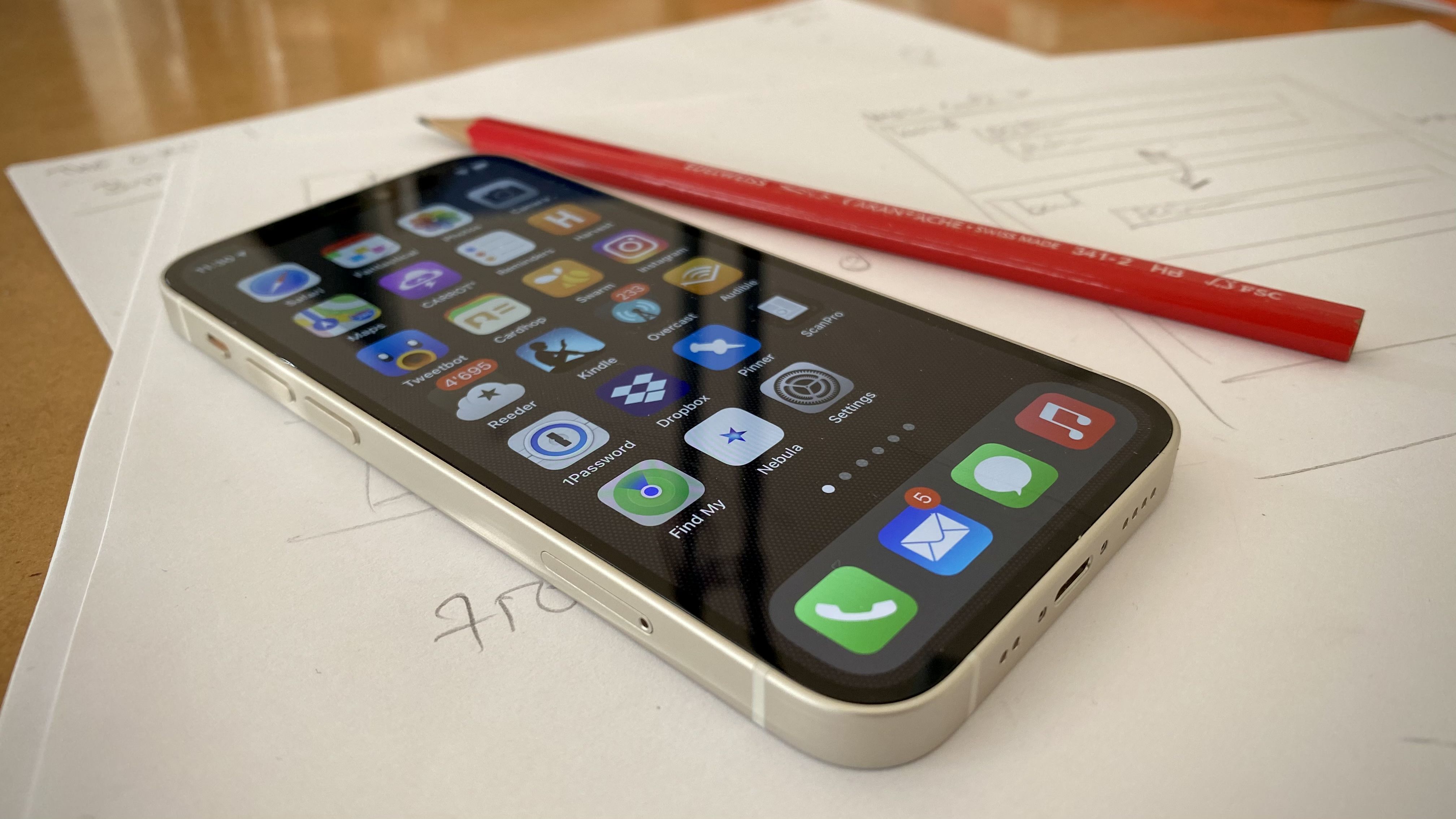 I was thrilled to hear that Apple was going to ship a smaller form factor this year, as my favourite design of all times was the iPhone 4 (and 5 after that).
I ordered a White iPhone 12 mini 256 as soon as it was available and received it a week later.
Even though the size difference isn't as big as that in numbers, it feels amazing to hold, a long-lost feeling that was greeted with excitement on my part. Imagine your fingers wrapping around the case, sliding it in and out of your jeans pocket without thinking, and hardly noticing it.
The square edges were a surprise: even though the new iPhone is smaller, it looks thicker. The 11 Pro's rounded edges trick your eye in thinking it's narrower than it really is… but square edges give you more grip.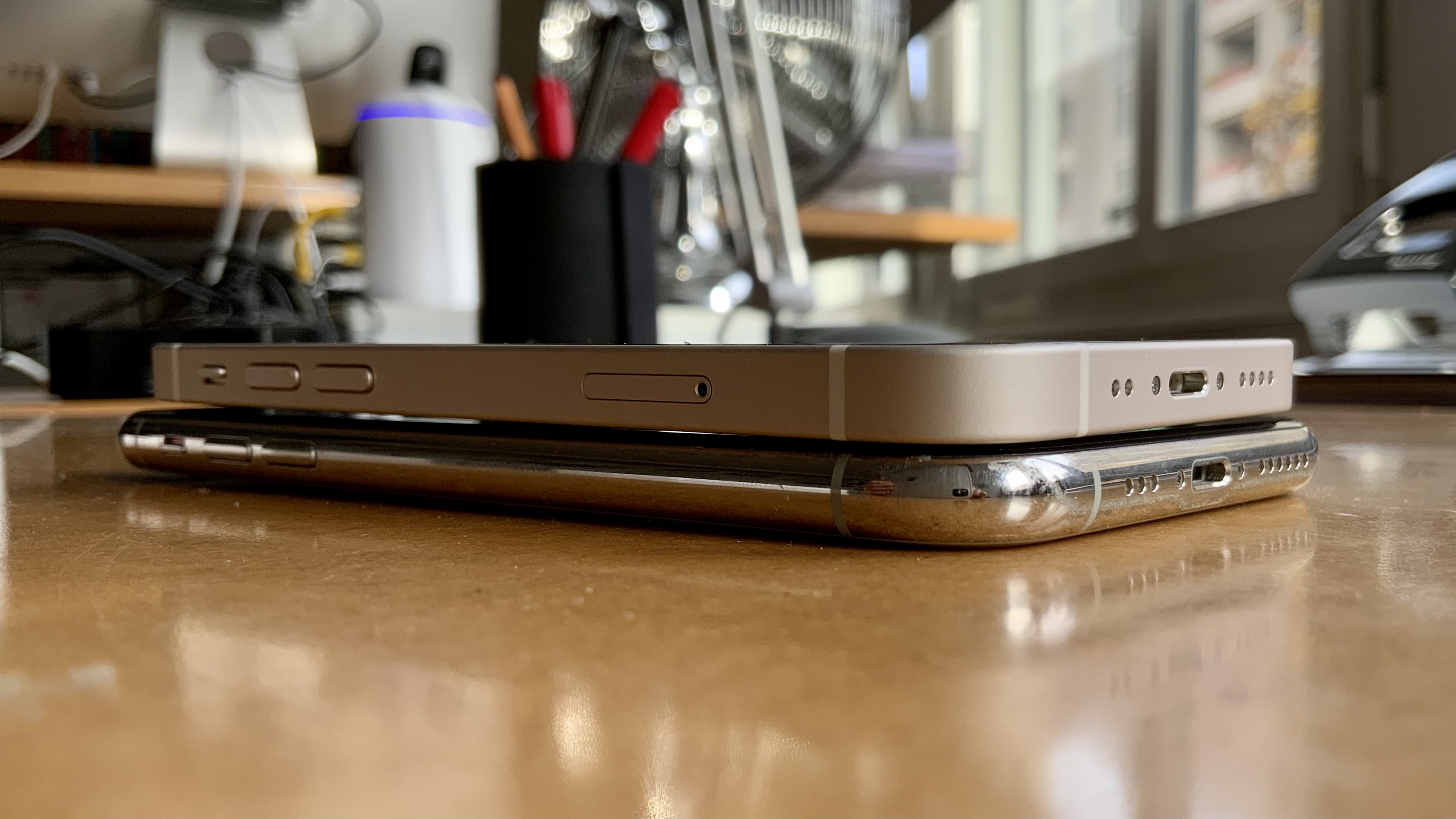 It has the same specs as the regular iPhone 12, snappy, bright and responsive. I find the glass finish more appealing than the Pro's matte introduced with the iPhone 11 Pro, and it has more grip too. This is definitely a phone I can use without a case.
The migration was flawless, it took a little while to download all my apps, but overall, the process was completed in under an hour. After that, the usual indexing processes kicked in, burning CPU cycles (and battery). Things tend to settle down after a few days.
What I didn't factor in was how use I had grown to the iPhone X form factor. Screen size and battery life.
To start with, I bumped up the text size a notch, the default display is too dense and small for my old eyes. As much as I loved its feel in hand, I had trouble getting used to smaller everything. Smaller Instagram shots, smaller email UI, smaller browser windows, camera viewfinder, keyboard, etc.
I had trouble getting use to the smaller keyboard. I've been using it for over 10 days now, and I still make a ridiculous number of typos each time I type. Maybe this will change with time.
What won't change is the battery life. My iPhone 11 Pro ends the day between 45 and 70% on a typical day. Less when travelling, but I'm not doing much of that these days…
Granted, I have changers all over my home and office (and car), and nothing is simpler than to drop the phone on a charger to top it up, but the idea of having a battery that doesn't last all day bothers me. Over the last 10 days, it switched to low power mode before time to cycle home. That never occured with my 11 Pro.
My current iPhone is still in a stellar condition, and shines in all its operations, so I believe this will be the first time since the iPhone's introduction that I'll skip a generation. No hands down this year.
We are all holding on longer to our devices, which is a good thing. My iPhones have always been handed down multiple times, but the need isn't as big as it once was.
I still lust for the new shiny thing of the year, but I'm going to pass this time and send my iPhone 12 mini back. I'm not even considering an iPhone 12 Max (way too big) and the iPhone 12 doesn't feel compelling.
Mind you, we will still have one in the family as Emma is due for an upgrade this year.