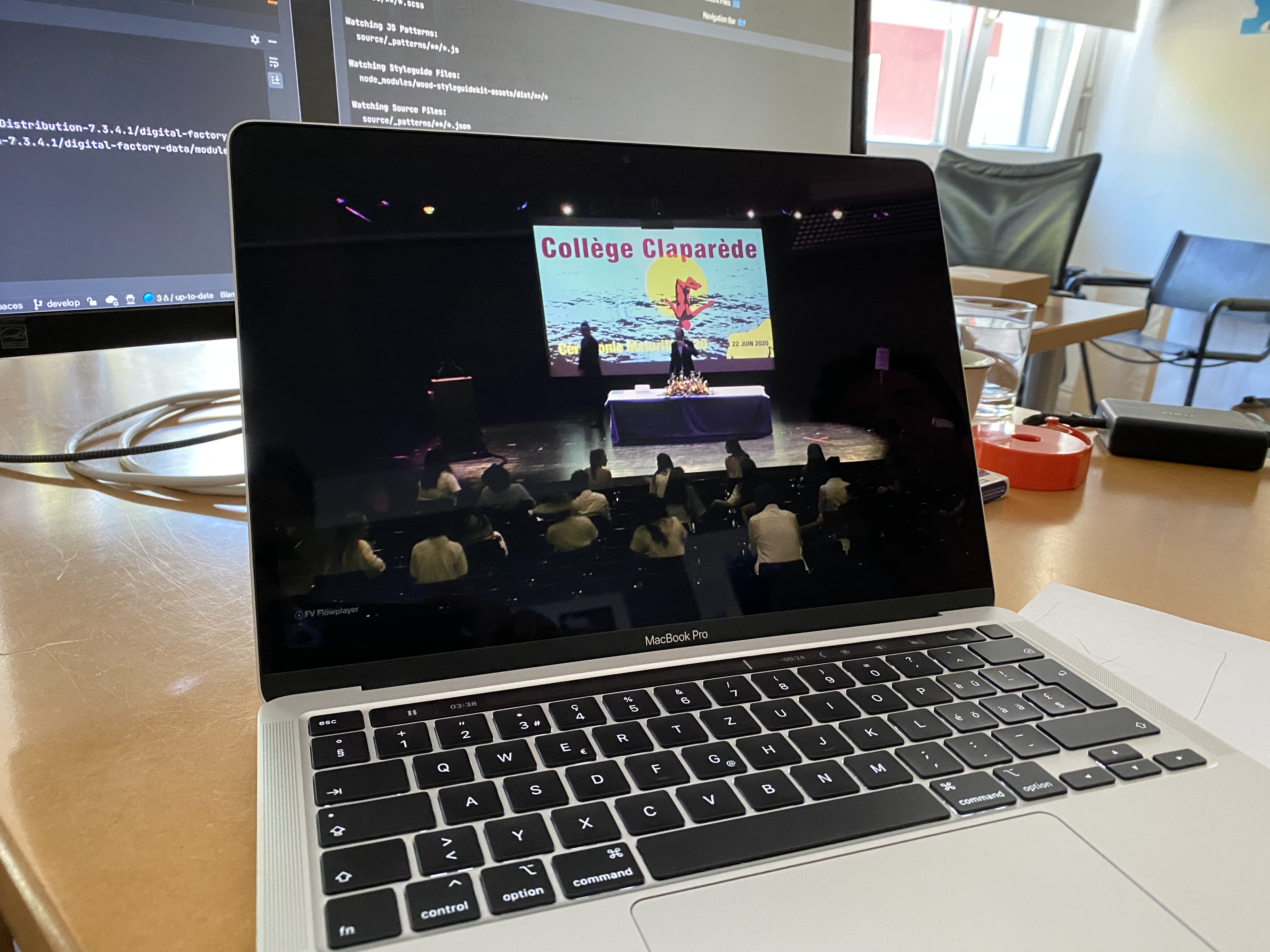 After weeks of uncertainty, followed by the announcement that the June exams were cancelled, her Collège Director decided to organise a graduation ceremony on Monday, June 22nd to close the 4 years leading up to the Maturité fédérale, the Swiss public high school's diploma giving students access to the universities and polytechnic schools, in Switzerland and abroad.
It was a closed-door ceremony, transmitted live over the internet. Each class was welcomed to the auditorium one after the other on the hour. I was taking part in a design workshop when Emma was scheduled to receive her diploma, but I managed to record the live stream on my iMac with Screenflow.
This is a special day in the lives of the students, that hosts the closing ritual of a long path. It's a stepping stone that marks the closing of your teenage days and opens a world of possibilities that can be somewhat daunting to some.
They were deprived of all the other little rituals since the COVID-19 lockdown came into place. The last day of school, first day of exams, the long studying hours at the Uni's library, the feared math oral exam and the extra-long written ones. The last exam, the day-long wait to know if you have succeeded or not…
On the plus side, Emma's art teachers managed to organise a small exhibition to show the latest work of 5 selected art students in view of a prize offered by a local art gallery. It was nice to be back at school to take part and chat briefly with the teachers.
I still vividly recall my Maturité day, and how I felt afterwards. I never felt as "intelligent" as then. The air was fresh and the world made up of endless possibilities.
I am happy Emma had her ceremony day, laughing with her friends and celebrating the day. It lifted the weight of the unknown she carried around with her since last March. New challenges await her, but for now, time is to party.
Well done love, I'm so proud of you.