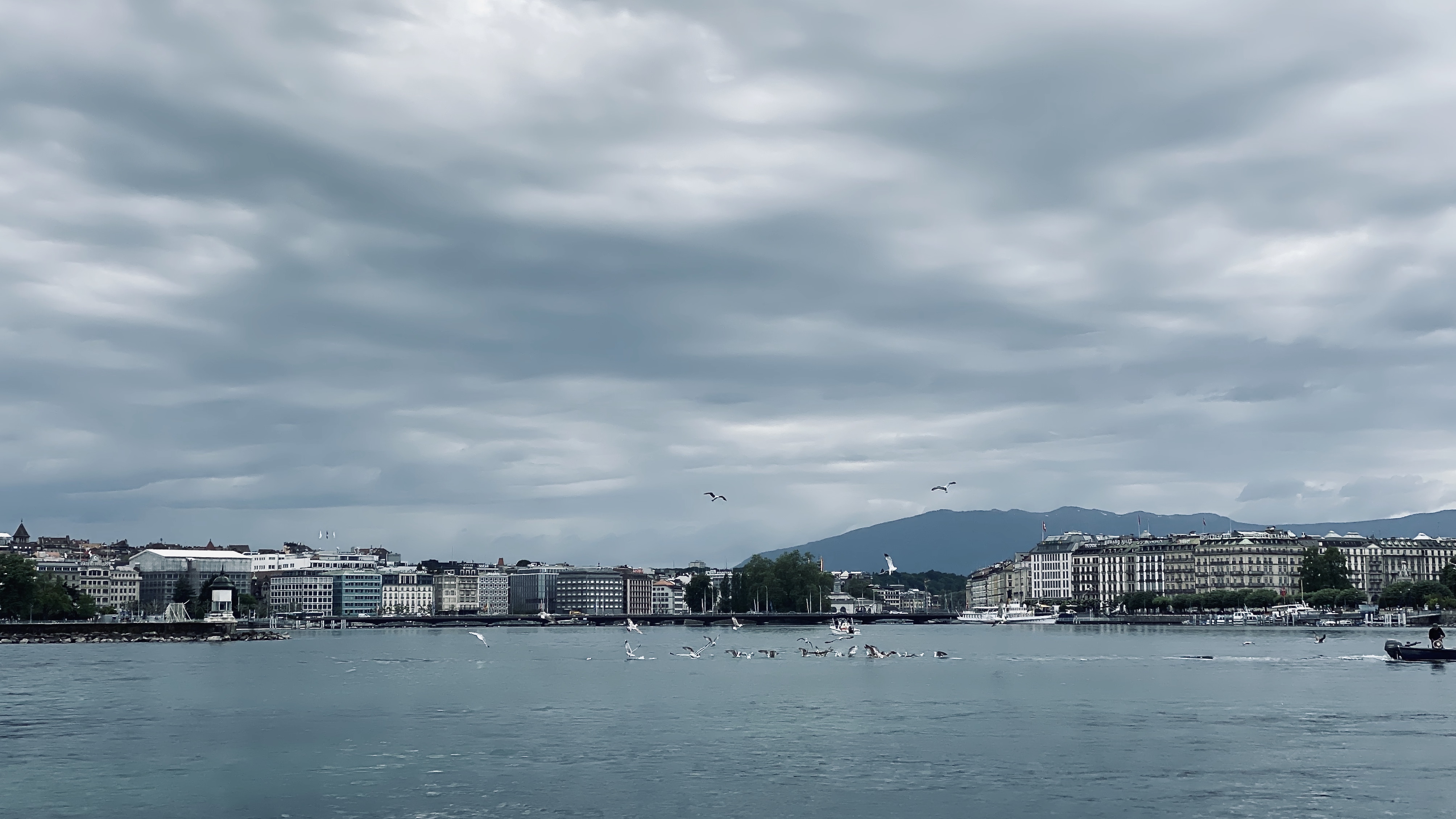 It's almost 2 months now since the semi confinement was ordered, and this will see most of the businesses try to return to our new normal.
Cafés and restaurants will be allowed to open providing they respect the 2 metres distancing between tables, with 4 people max per table. Primary schools will probably accept only half-classes, on a morning/afternoon alternance. Public transport will almost be back to normal, but small border crossing points will remain closed. That might create havoc at rush hours with the frontaliers…
I haven't much to log this week. We've all more or less settled into our new routines. This is probably my last semi confinement log as I'll probably start to go back to my office and University as from next week.
Back to baking
We replaced (for free) our broken down old gaz cooker with a posh modern electric cooker! We're cooking (and burning) in the 21st century now! It'll take some getting use to, but I should survive.
New bicycle lanes in town
Updated 2020-05-15 : Geneva creates 7 Km of new (albeit temporary) bicycle lanes in town in a day: "À Genève, des pistes cyclables temporaires sont mises en place pour encourager le public à ne pas prendre les transports publics" by RTS.
This is great news, and I hope this initiative will extend beyond the initial two months. We need to see how badly, or not, this will impact the increasing traffic in town (see reports below). For the time being, the TCS supports this initiative.
Hair Project
Fabienne is adapting to her new normal, spacing out customers to afford time for disinfection and cleaning, and testing out different kinds of masks for herself. She tries to keep 20 to 30 minutes between clients to do things properly, without rushing, and providing time to eat and rest.
But some of her clients are having a hard time understanding the new rules : "Please come on time" doesn't only mean please don't be late, it also means please don't come early. The same applies to "it is no longer possible to eat or drink during a service".
The atitude towards wearing a protective mask varies from from one client to the next, some accepting it, and others dead against it, refusing to accept that isn't Fabienne dictating the rules here. She's working long days to get her business running again.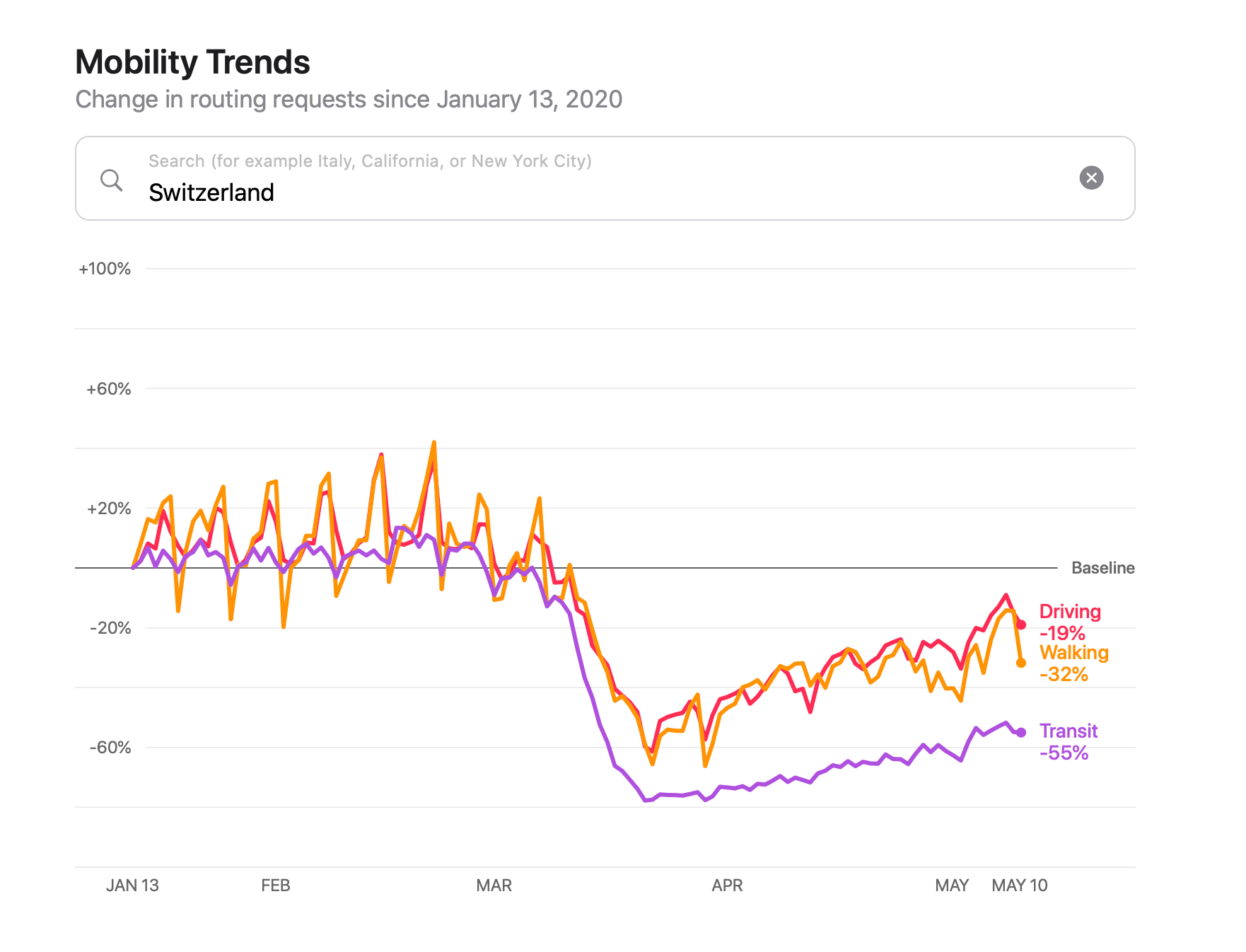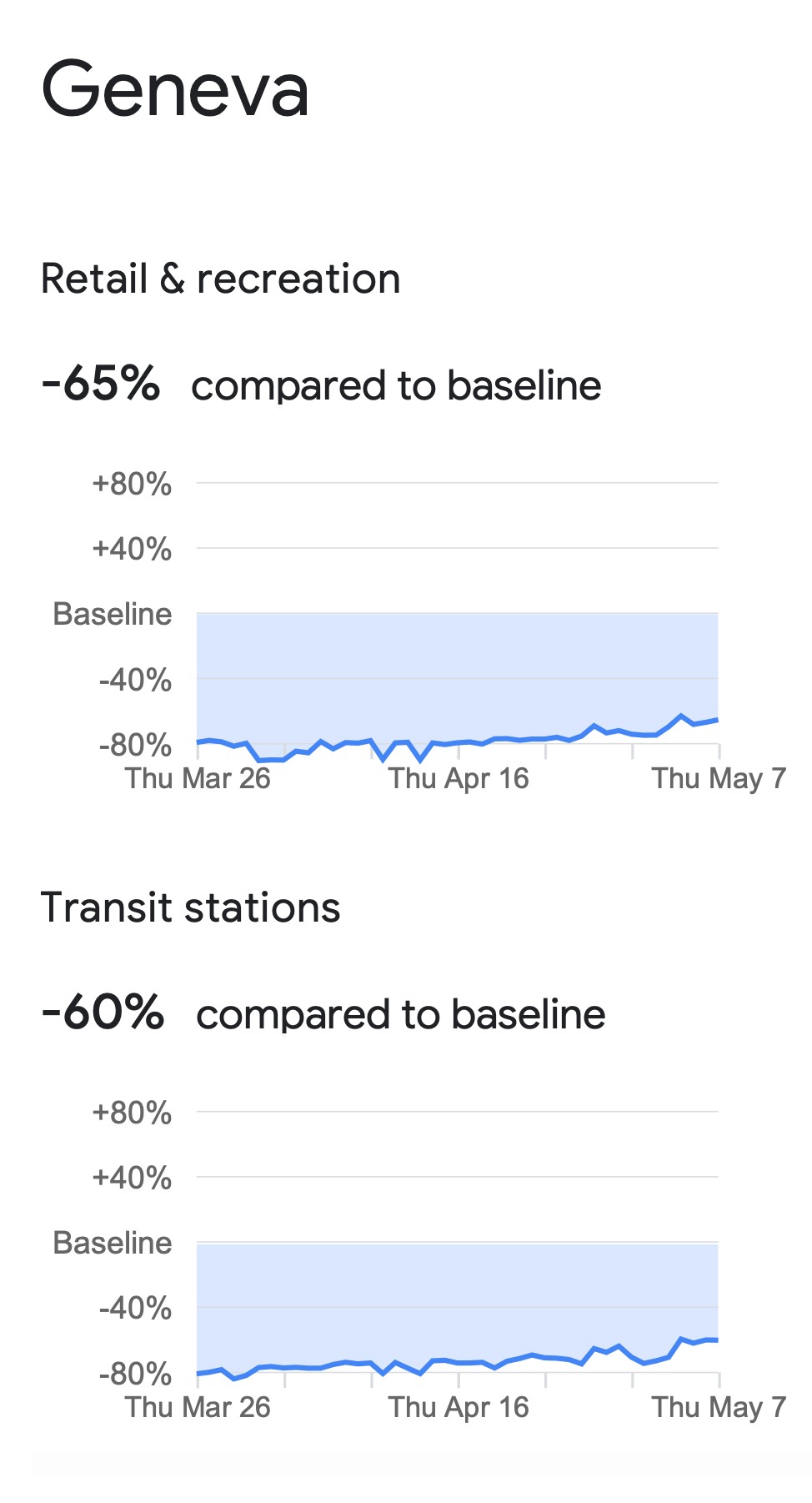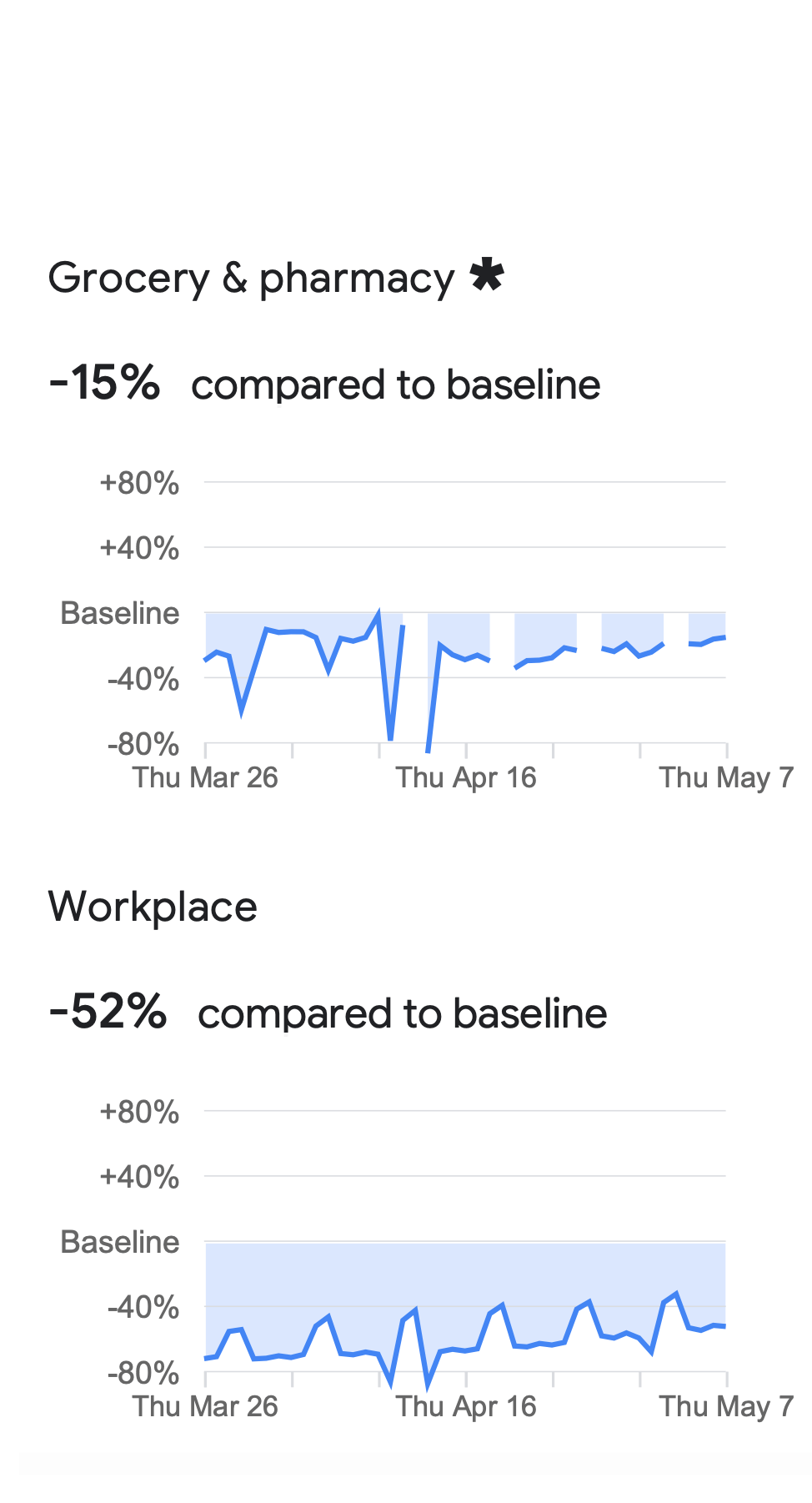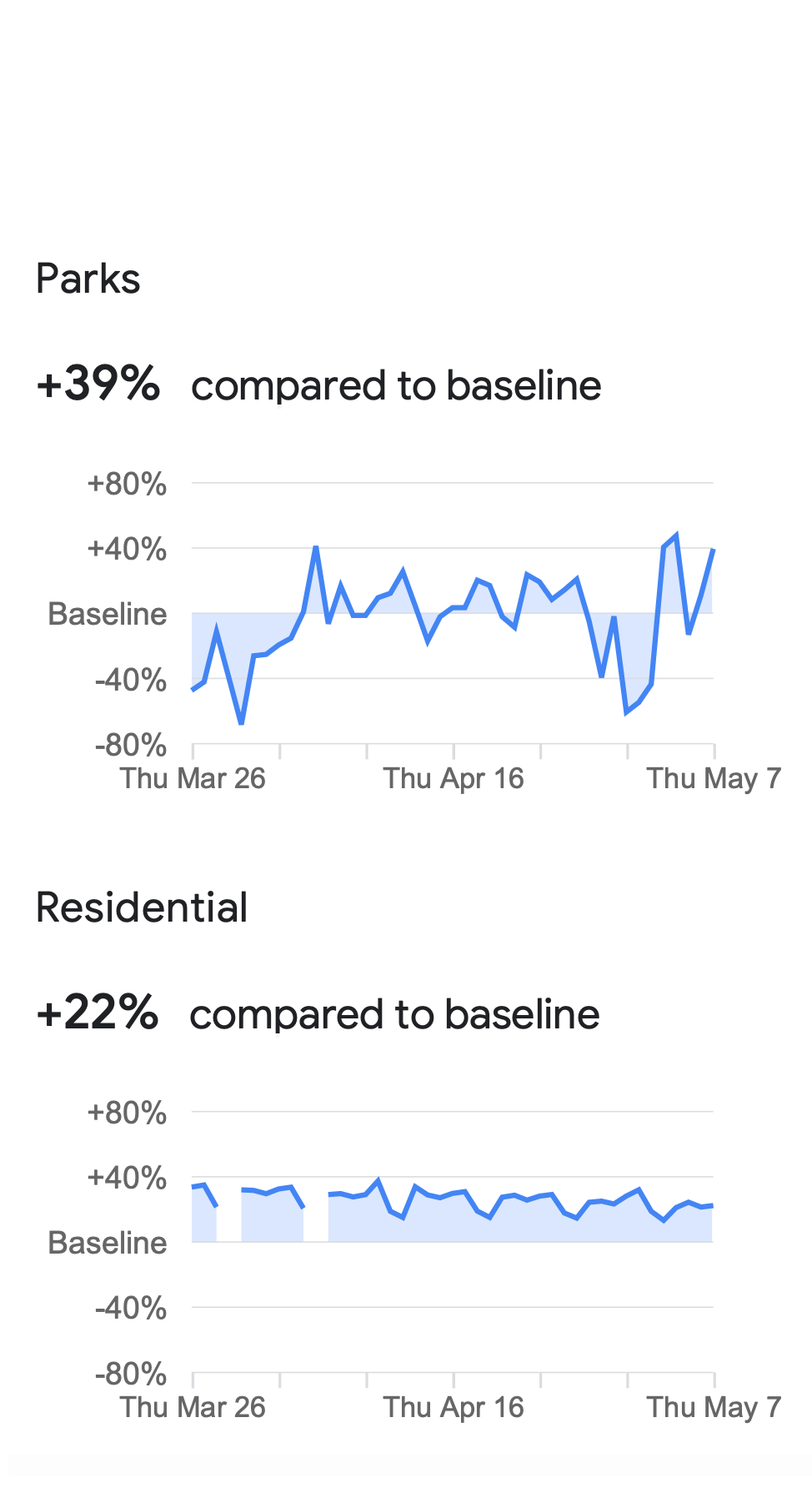 Airport still slow
The airport activity remains very slow, with a flight a day to Europe's main hubs: Rome, Amsterdam, Frankfurt and Lisbon or London. I've never seen these screens so empty.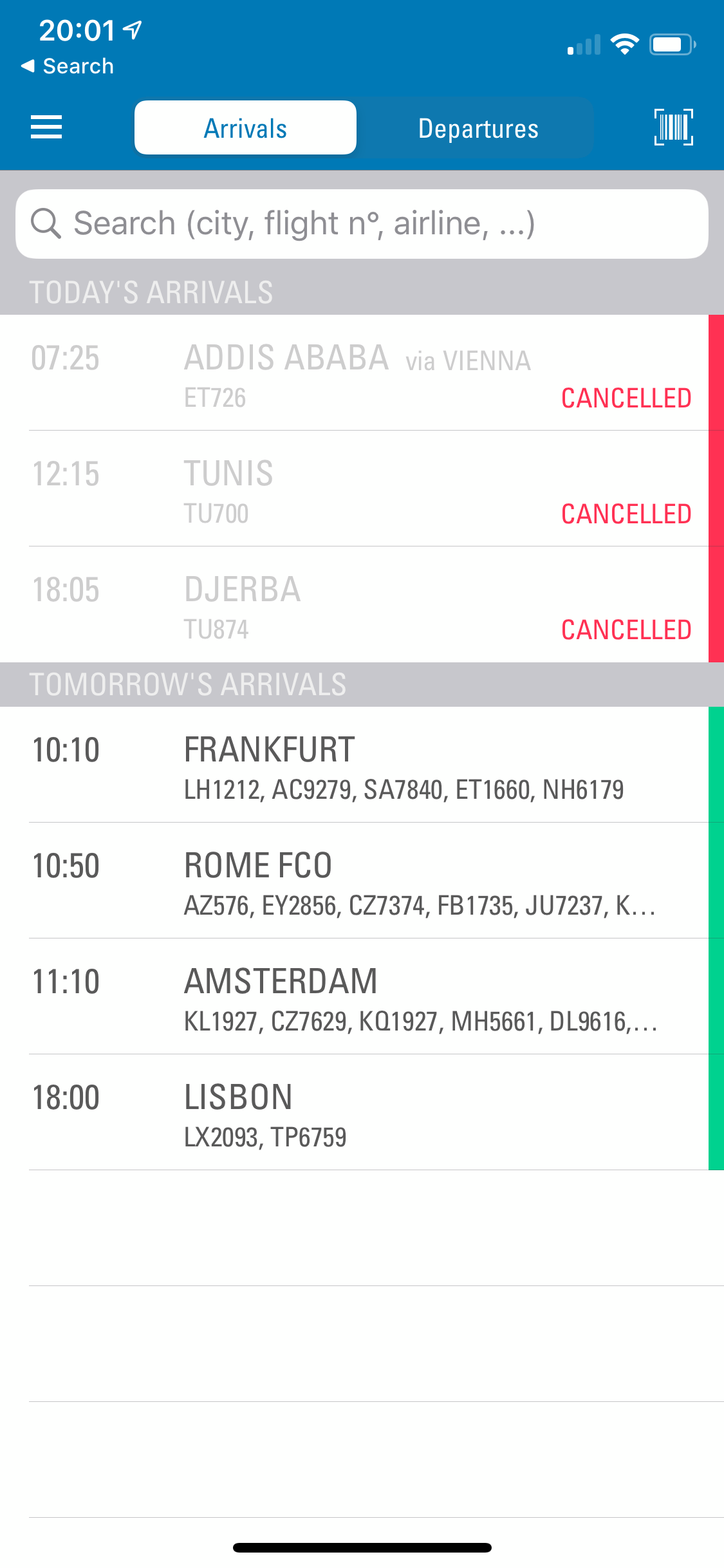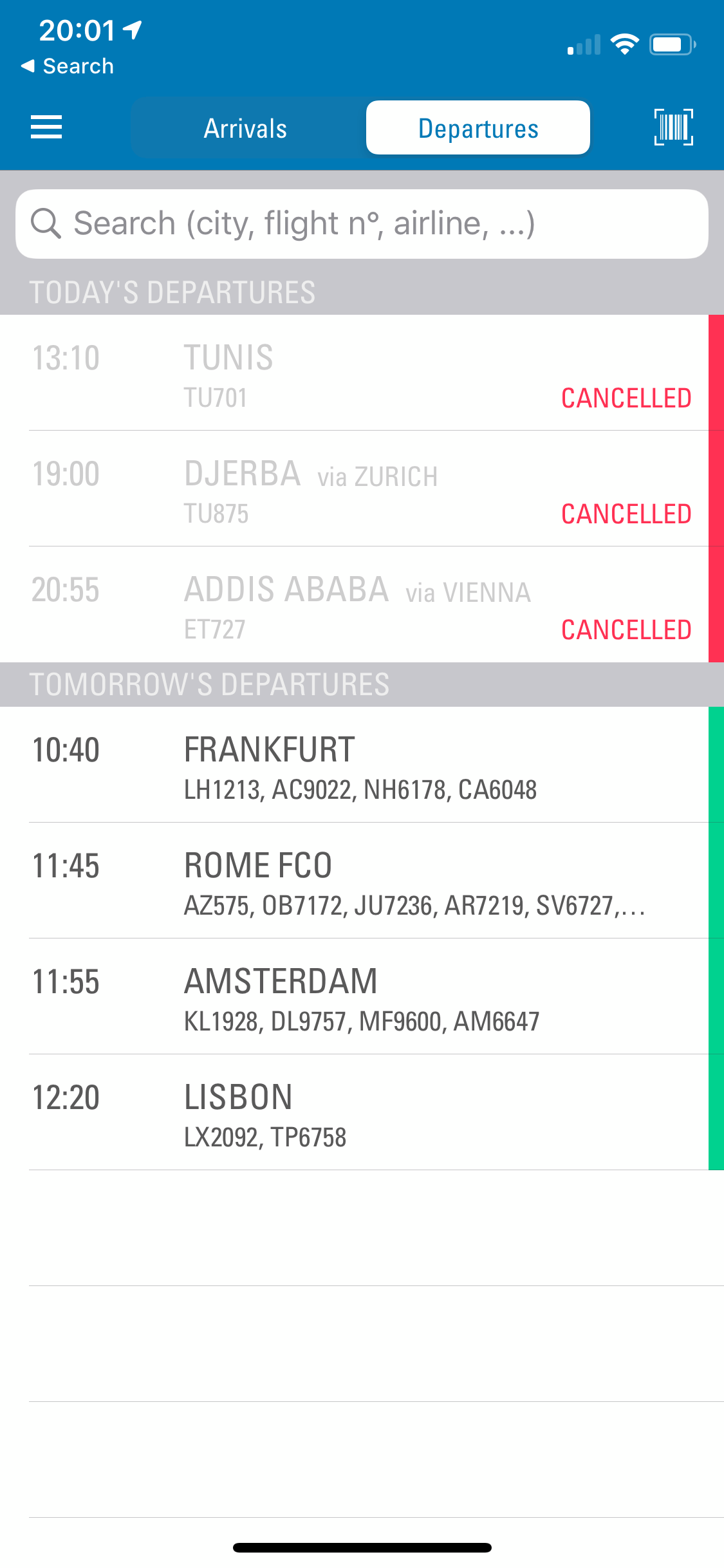 University exams coming up
University is partially resuming its activities, but recommends to work from home if you can. In person meetings of more than 5 people remain forbidden. The June exam session is coming up, and all assessments will be held online for both the June and Septembre sessions. The modalities will either by a Moodle quiz, questions with multiple choices, written exam, a zoom oral exam, or a combination of above.
There's been a lot of work done to prepare the exam plateform and coach the teachers into preparing and testing their exams. The students at large remain very unsettled and worried. Measures to support and encourage them are being taken, such as not validating a failed an exam in June. Unsettling times.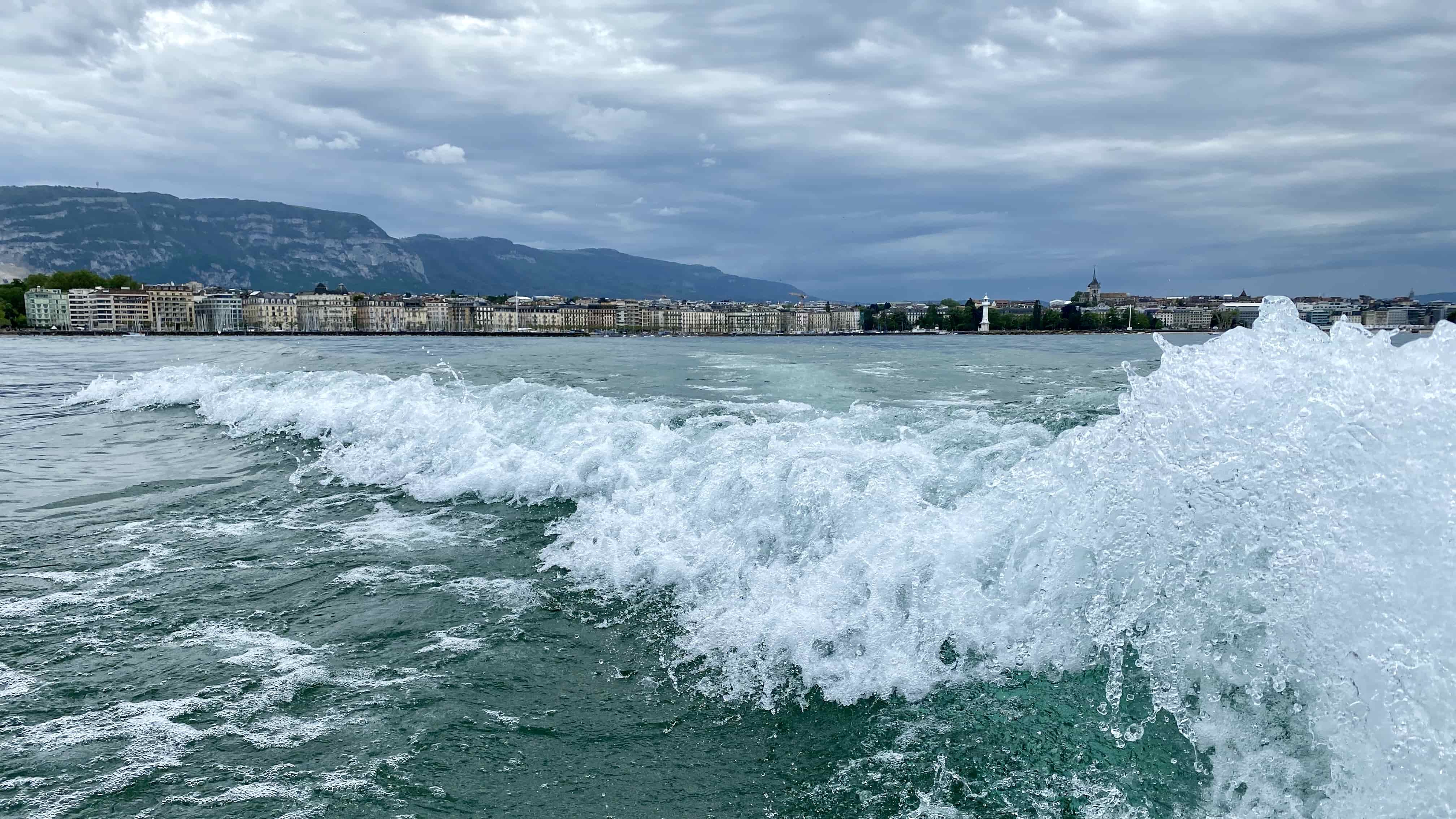 On Sunday, we rode our bikes down to the lake, and managed our first outing on the lake, just before the storm. It felt good to escape on clear waters.
Drooling
Apple released a new MacBook Pro 13" with the (fixed) new Magic Keyboard. Minutes after the press release, a custom configuration was sitting in my shopping cart, ready for order and delivery on May 20th. It was hard resisting clicking on the Apple Pay button… shipping dates are mid-June now.
This configuration will probably solve my double laptop conundrum. I'm still running a MacBook Pro 15" (late 2013) as my home computer, but using it less and less. My MacBook Pro 13" (2018) is my mobile computer I take around to clients and on travels. A perfect fit.
Now that I have an LG 4K monitor at home, I feel I could manage with one laptop instead of two. Back when my only screen at home was the laptop, the 15" screen was great for Lightroom and image processing, but now I have an external monitor, I could get along with just a MBP 13".

I'm thinking of replacing both of them with a beefed up MacBook Pro 13" (2020) with enough internal storage to store both my Photos library and Lightroom. I know I should rather go for the new 16", but it feels so big, and I don't have that kind of budget (I'm not sure I have it for the new 13"…) but it would be nice to simplify my setup.
Just me drooling in confinement…
Why Apple?
Adam Engst was John Gruber's guest on episode 284 of The Talk Show, and while they shared stories of the early Macintosh days, it brought back many happy memories of those times. John ended the podcast asking Adam "Why the focus on Apple?" And his answer resonated with me in a special way, as it applied to many of the things I did at the time too: from the Mac, to the web and to today:
What i loved doing was playing around with a computer, and not playing games on the computer but playing around with the computer. Figuring out how things worked, explore and share would I could find.
A brilliant episode - highly recommended.
Noteworthy
An Event Apart: Online Together is a single-day online conference with an intense focus on digital design, UX, content, code, and more, giving you deep insights into where we are now and where things are going next. Session times will be based on the US Central (UTC-5) time zone;
Worth reading & listening