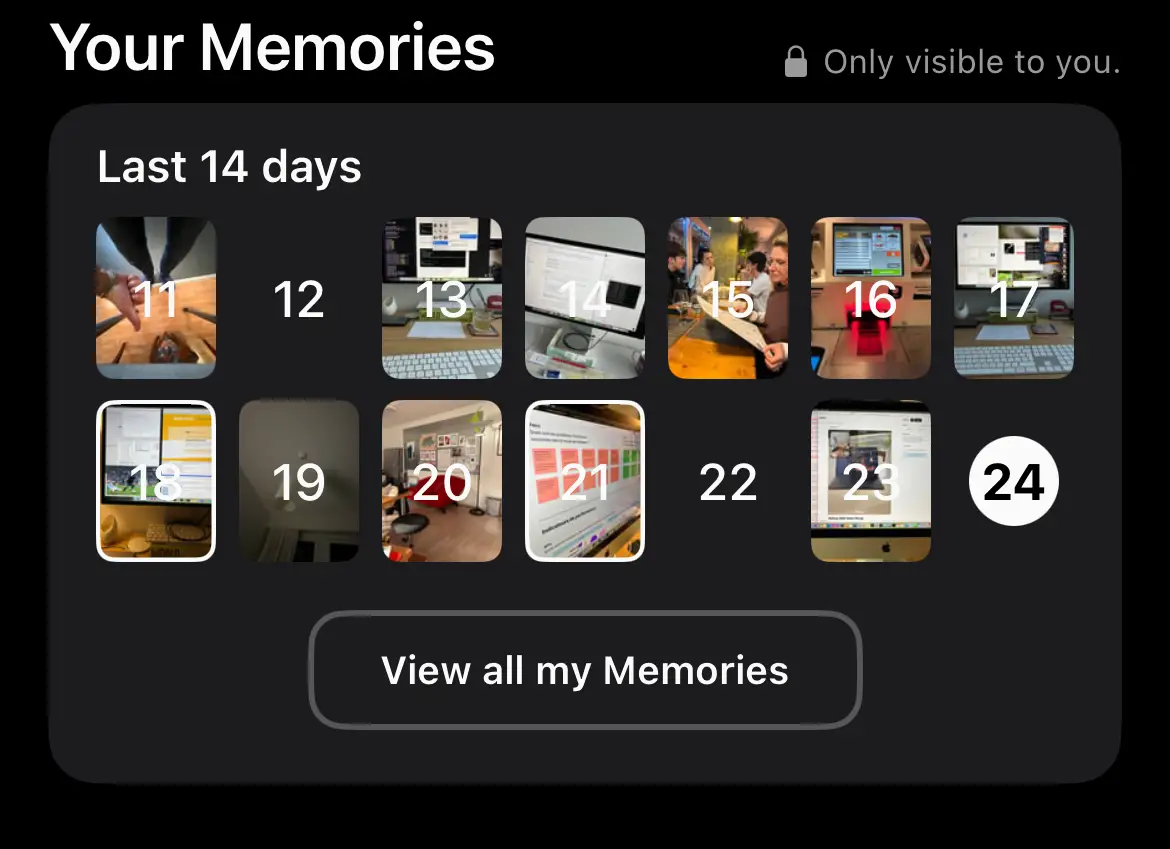 I've been playing around with BeReal since the beginning of April, and surprisingly 8 months later, I'm still using it – and enjoying it.
It's kind of fun to be prompted to snap a view of where you are alongside with a selfie (or double selfie if you do the "turn your phone around" trick I was shown yesterday), and discover what your friends are up to.
The idea is to snap the two shots before your friends do, but I tend to start framing and overthinking the shots, usually missing the 120 seconds window you have to post in. Not that it matters, you just can see your friends' posts until you do. Needless to say that most of my posts are belated…
As you can't pull up on of your friends posts later, so make sure to screenshoot it if you want to keep it. The app is really simple, shoot, react or explore your previous posts.
Anyway, give it a try, it's fun.
I discovered the other day that you can ask for a year in review, so here's my BeReal 2022 Video Recap :
Happy holidays – stay safe and well 💜
More recaps