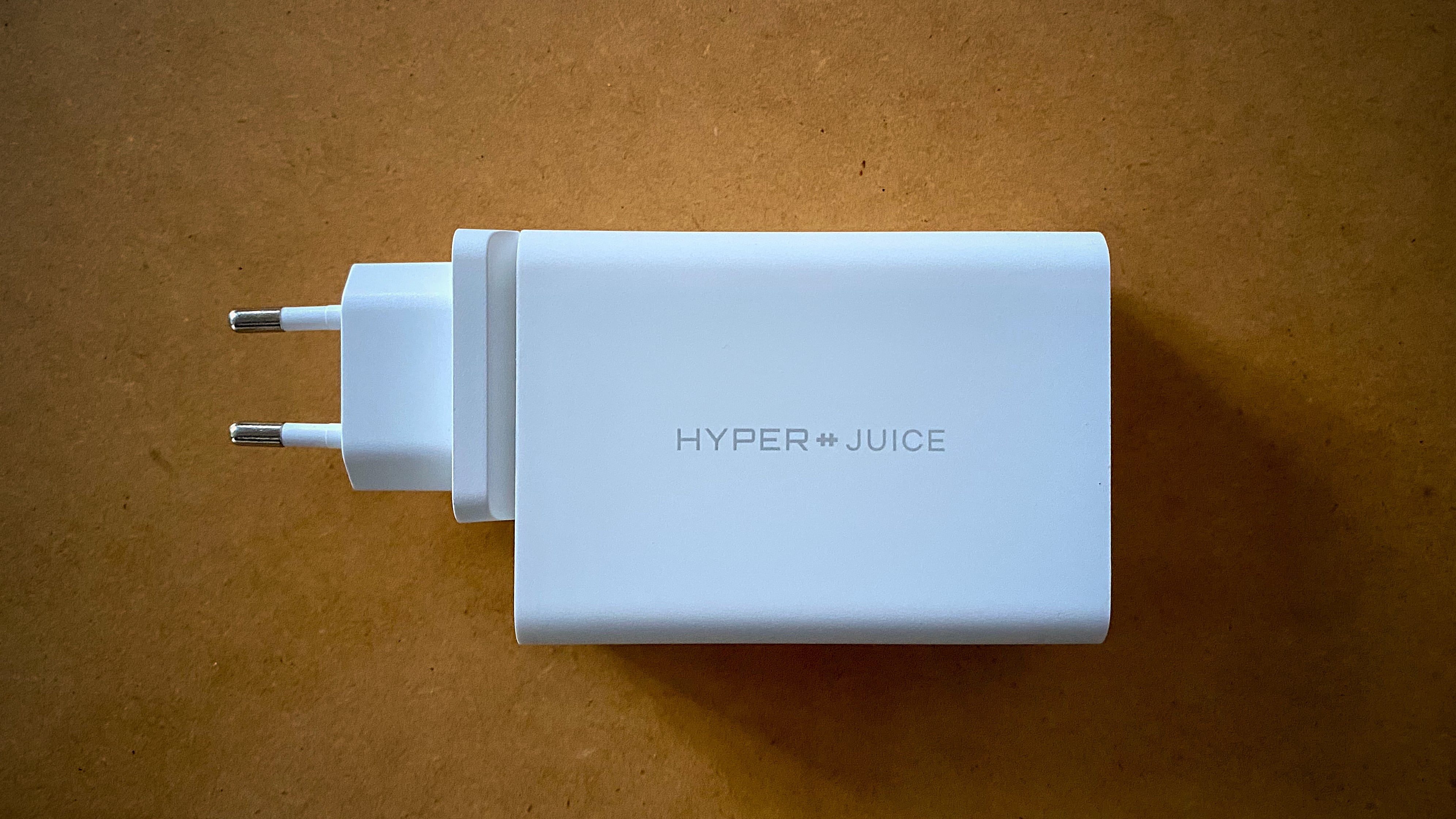 2023-01-06 Update: the mophie speedport 120 4-port GaN is what I hoped this product would be!
I treated myself to a HyperJuice 100W USB-C charging station featuring powerful Gallium nitride (GaN) technology for a noticeably faster, more efficient charge. This wall charger can simultaneously quick charge 2 USB-C and 2 USB-A devices.
I like Hyper's products and have been using them for several years.
Overview
I'm always trying to optimise my travel gear, and this charger promises to charge all of my devices. It offers 2 USB-C PD ports and 2 USB-A which covers my needs in a small package (61 x 85 x 29.2 mm – the size of most credit cards is 53.98 x 85.60 mm).
I was a little dubious regarding the design of its internationalisation adapters. I prefer Apple's approach in this regard. Their chargers offer different outlet adapters but use a universal C7/C8 connector/inlet. This way, you have the choice to use the adapter, or better, plug in a simple extension cord that can be found anywhere in the world.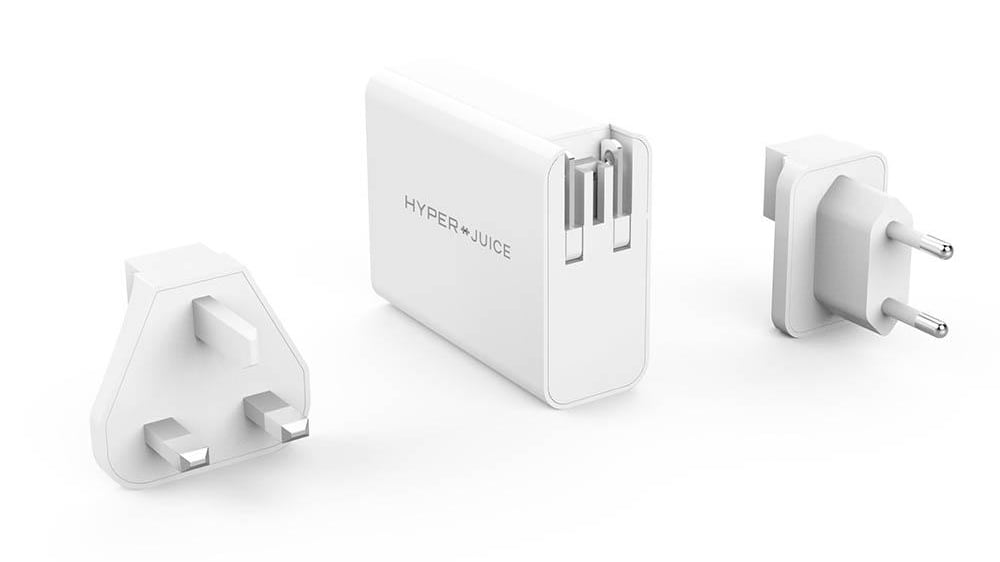 The Good
In practice, I'm thrilled by its size and performance. I charged my MacBook Pro 13" while working on it, an iPad Pro 11" and a iPhone 11 Pro and it barely got warm to the touch. It still early days, but it sounds promising.
Power specs
USB-C: 100W Power Delivery 3.0, 5~15V/3A, 20V/5A
USB-A: 18W QC 3.0, 5V/3A, 9V/2A, 12V/1.5A 5/10/12W
The not so good
It only weighs 204 g but it feels dense, compact. So much so, that I would avoid using it plugged directly into a wall outlet. It feels like it too much stress for the prongs (especially if you are using the built-in ones). Use it vertically, no problem, or add an extension cord.
The adapters don't firmly lock/click into the brick either, leaving me wondering if I shouldn't tape them together.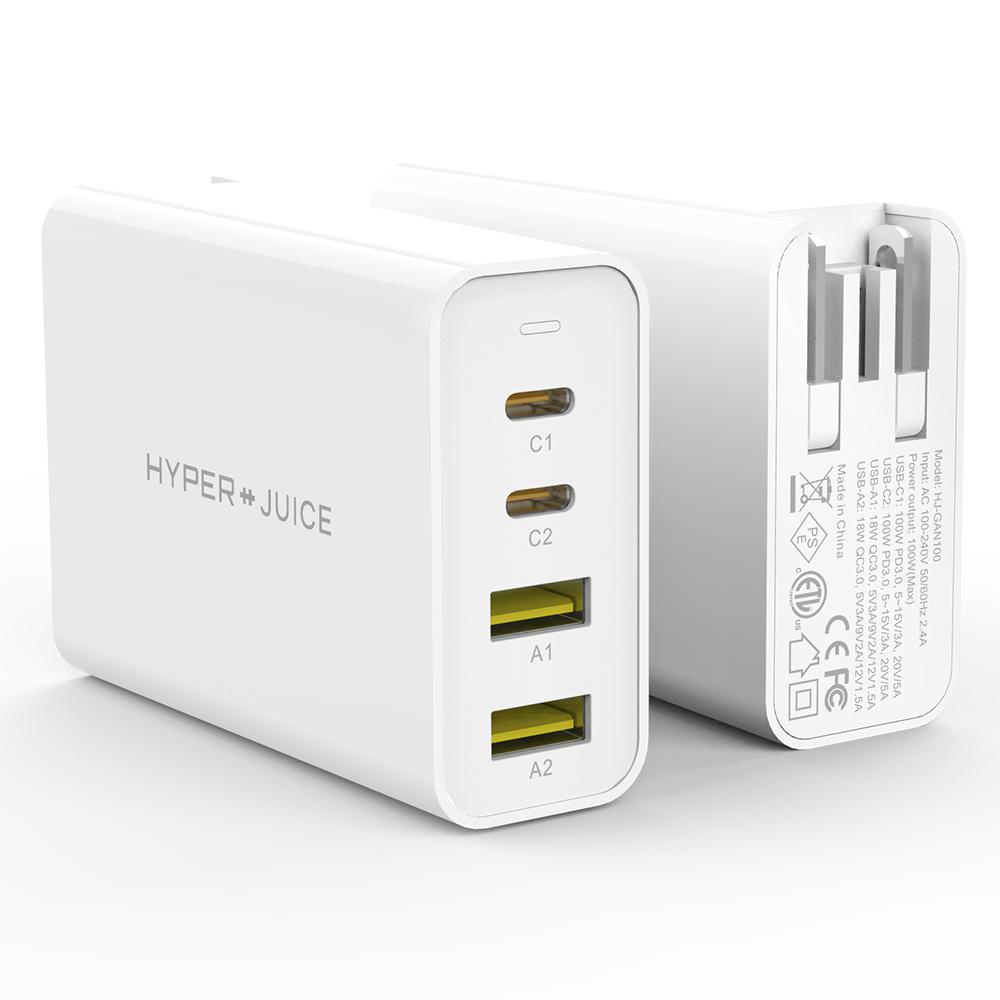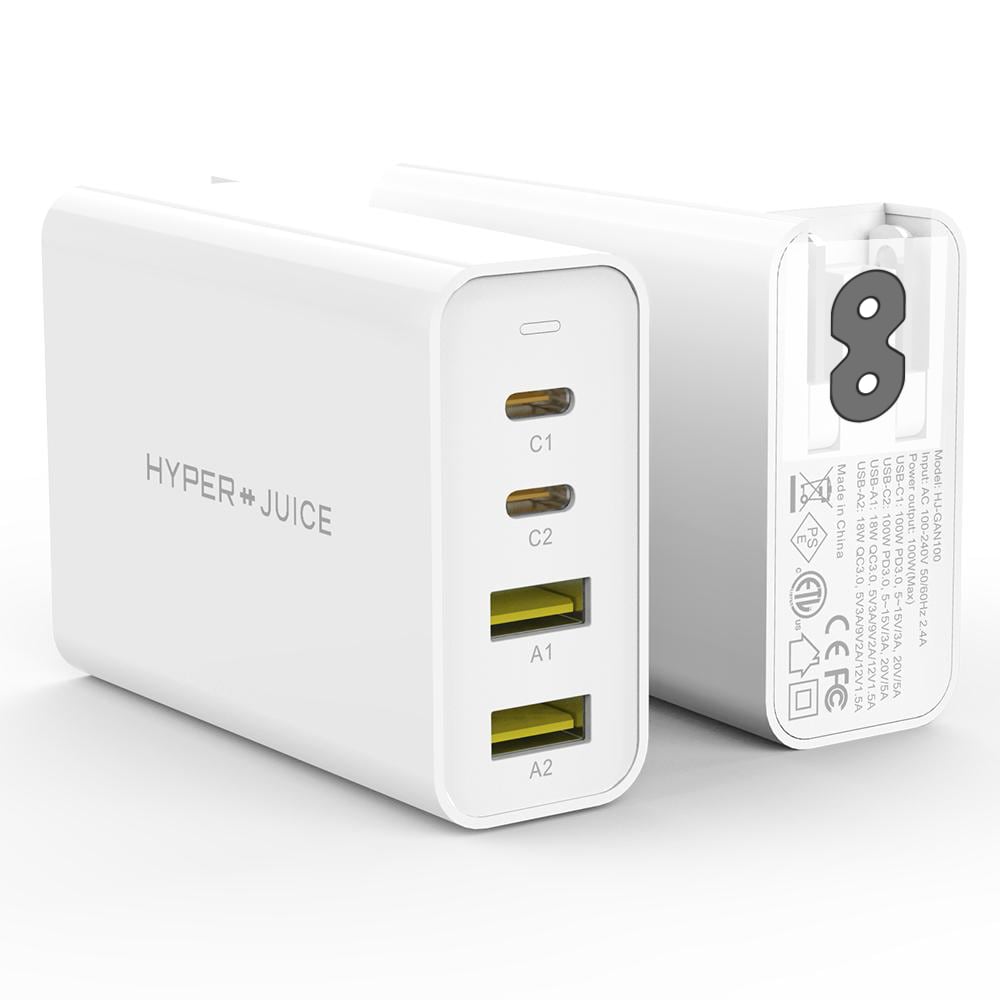 Overall
So, as always, it depends on your use case. A short 2 pring EURO extension solved my issue, even though if add significant bulk to the overall size. I didn't tape the adapter as I'm unsure how the tape's glue will react to the heat (and I hate applying glue to my devices anyway).