I received a strange letter signed by Messrs. Michael Nägele and Andreas Urben of the Swiss Post last week, containing a pack of stickers "I ❤️ advertising" or "Feed me with advertising" in an effort to motivate people to remove their "No advertising please" notice from their letter boxes.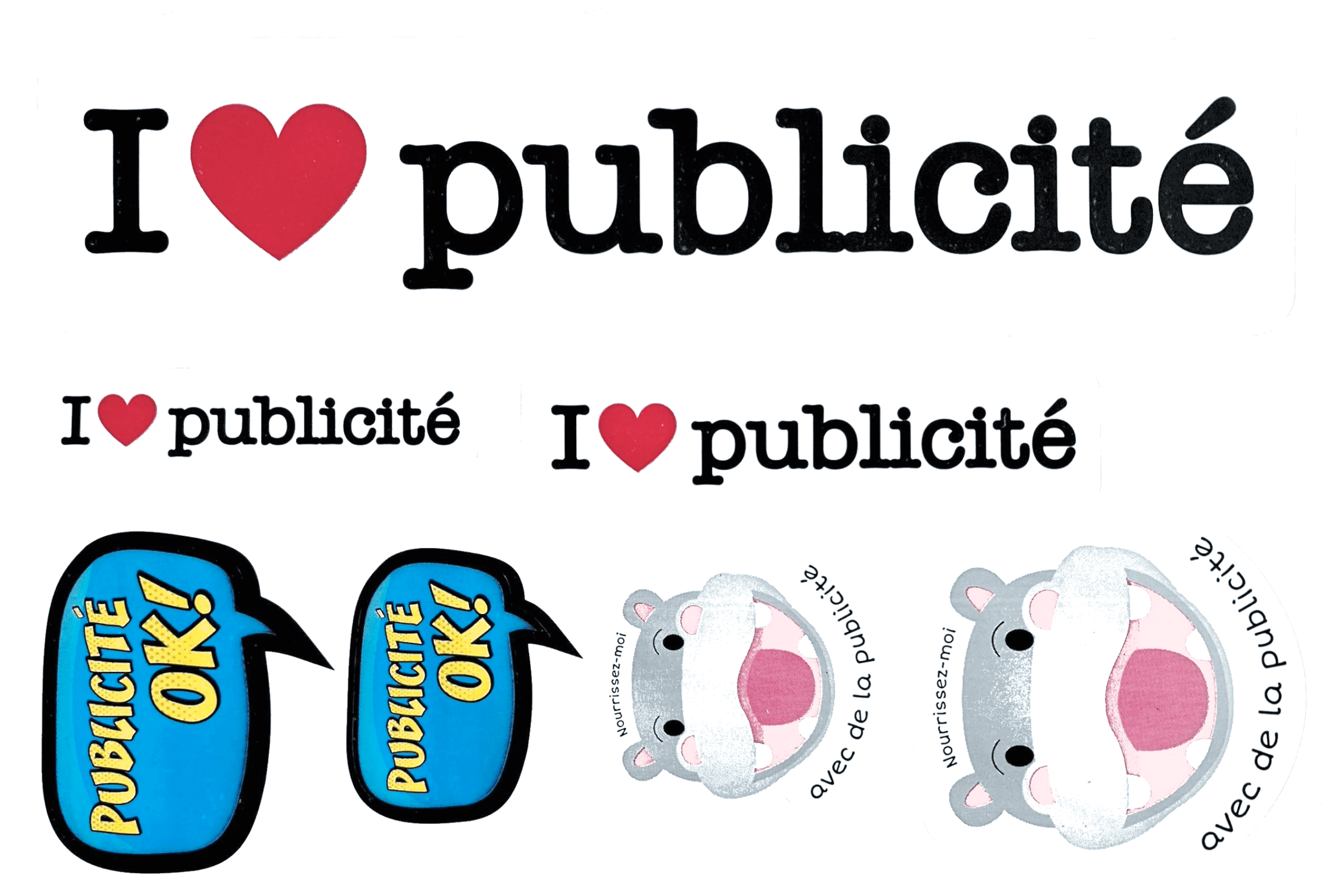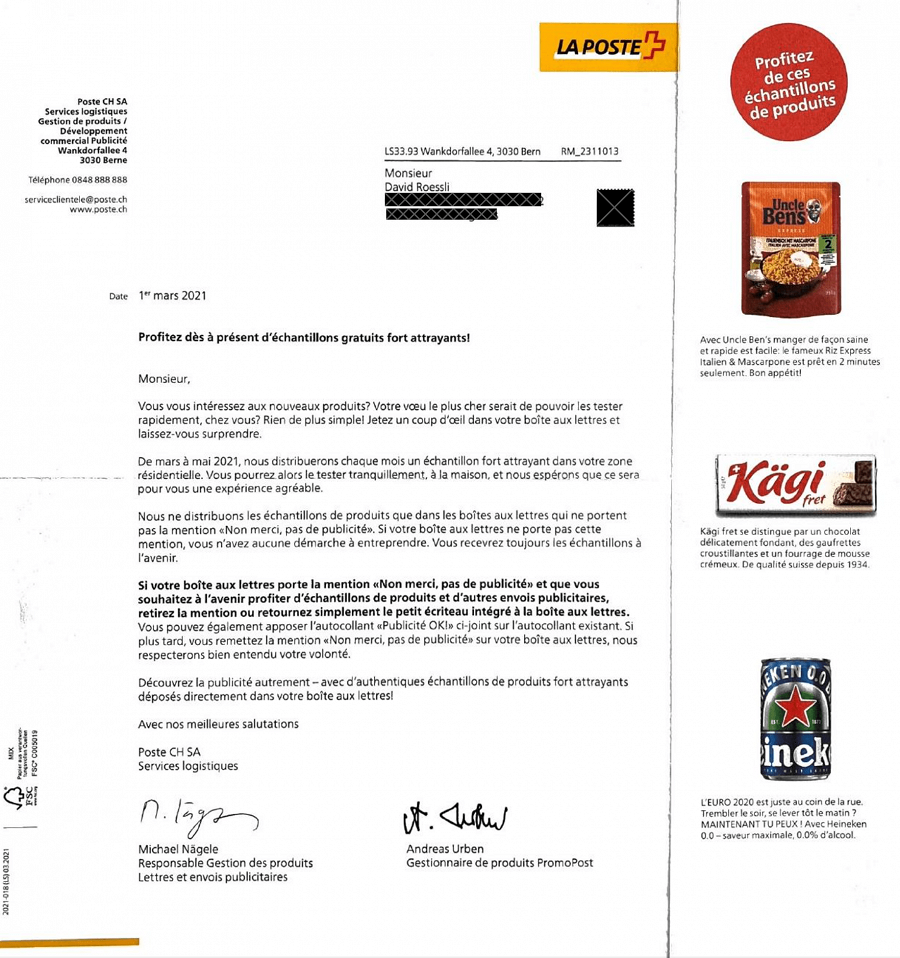 The incentive is the distribution of "free samples", essentially junk food related. When questioned on Twitter, they justified their action by saying that "new tenants suffered from the previous tenant's choice not to receive any advertising". Probably a response to the fact that they are losing on advertising/spam mass mailings.
As a side note, a 2017 study by the FRC disclosed that a staggering 36 to 60 kg of mass mailing paper was delivered per year to each household. Not a bad thing if these figures are decreasing, no?
I find it shocking that the Swiss Post resorts yet again to promising free samples (aka junk food) to promote mass mailing promotions in the times we are living in. Not only should we be reducing wastage as much as possible, but public health issues linked to junk food regularly make the headlines in these pandemic times…
I don't know about you, but these stickers will end up on our recycling bins rather than our letter boxes.