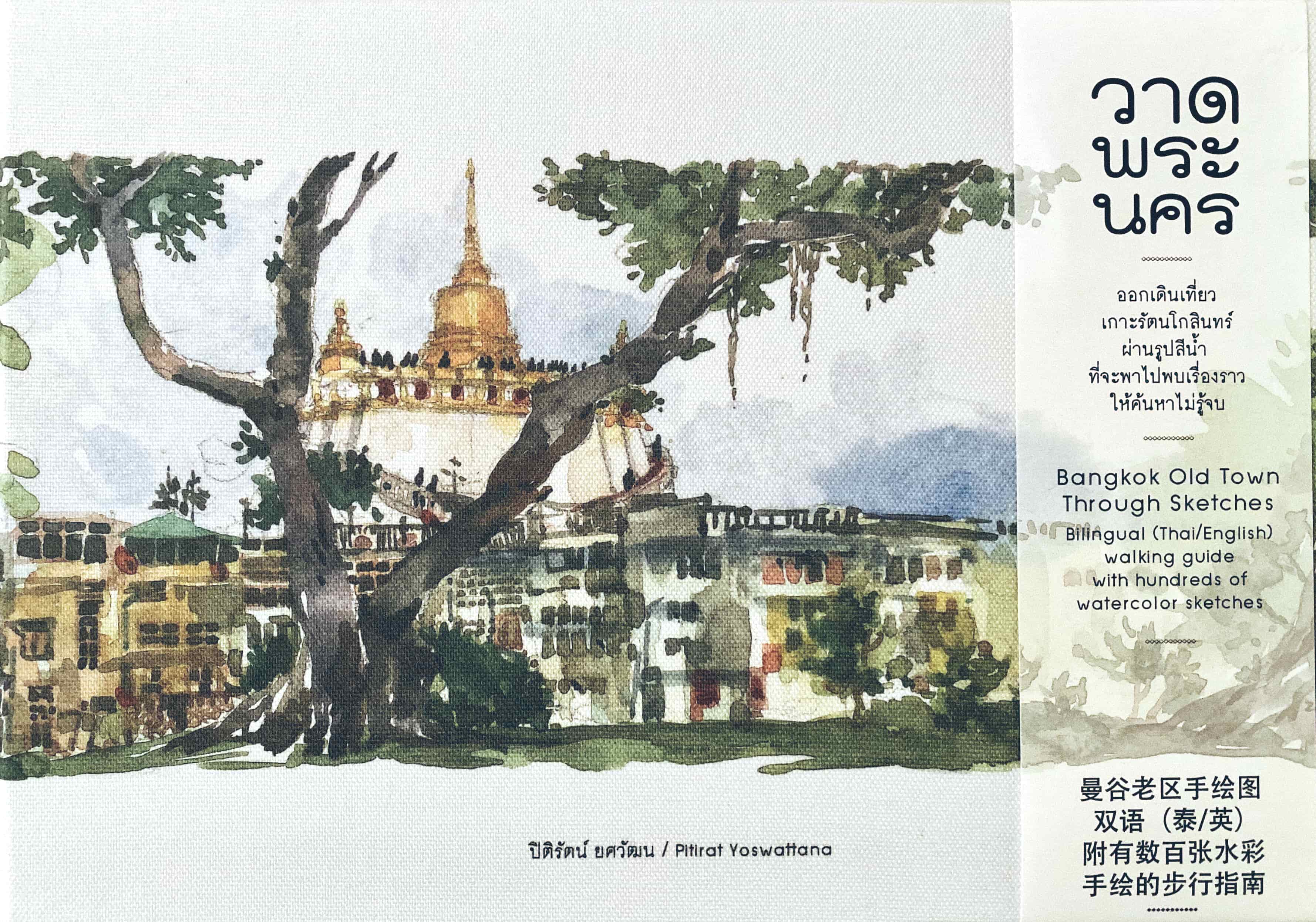 I love watercolour sketches and I find them perfectly suited to travel logs. I discovered "Bangkok old town through sketches" by Pitirat Yoswatana while we were visiting the Bangkok Art & Culture Center last August. I hesitated to buy it on the spur of the moment, and regret it later. It's not easy to find it online, but luckily for me, the good people of Asia Books agreed to ship it to Switzerland, and I have been enjoying it since.
It's a delightful mix of lots of sketches of different part of Bangkok's old town, a city guide (with beautiful hand drawn maps), a recipe book and an initiation to sketching. The texts are both in English and Thai.
Pitirat Yoswatana is a very talented young artist, passionate about sketching and sharing her work and experiences. Her paintings transport me back to Bangkok in a flash.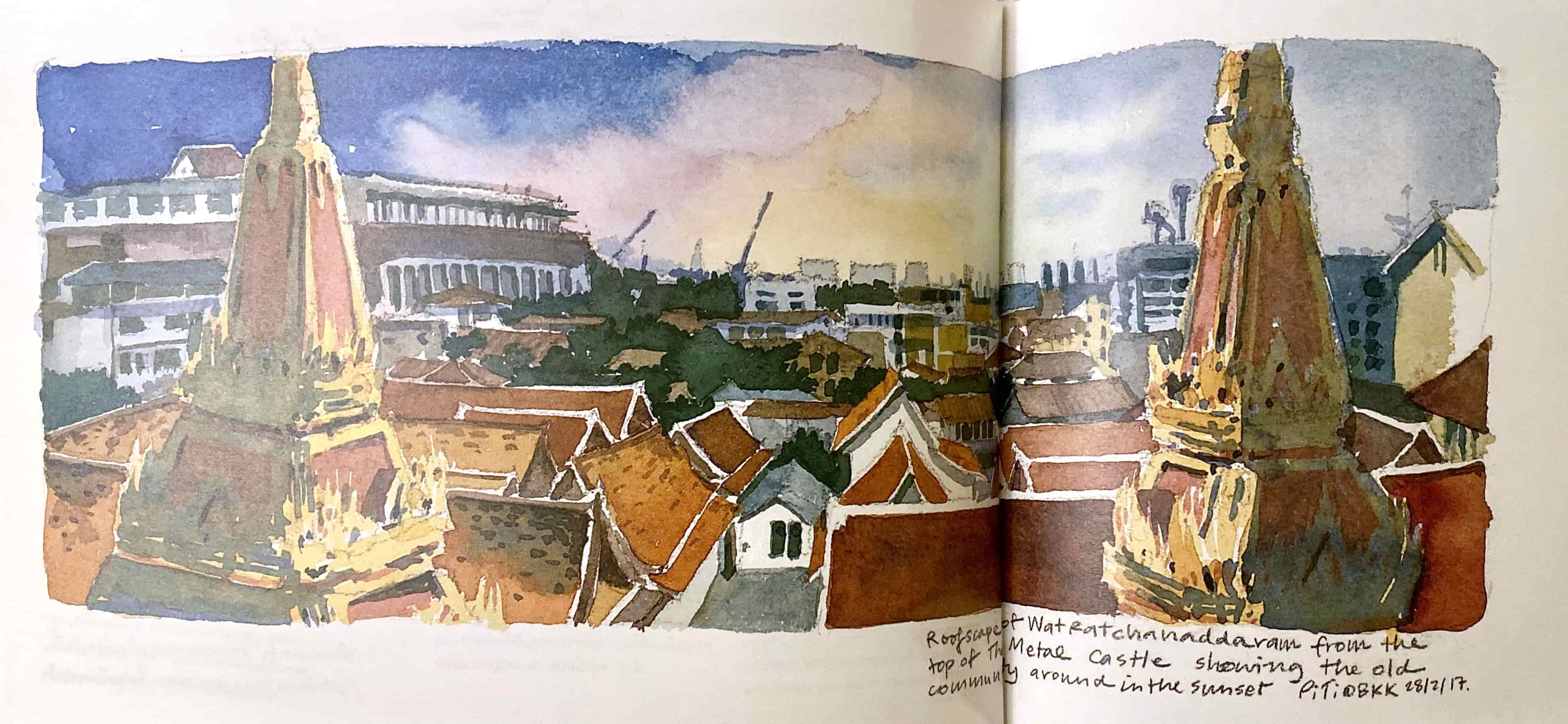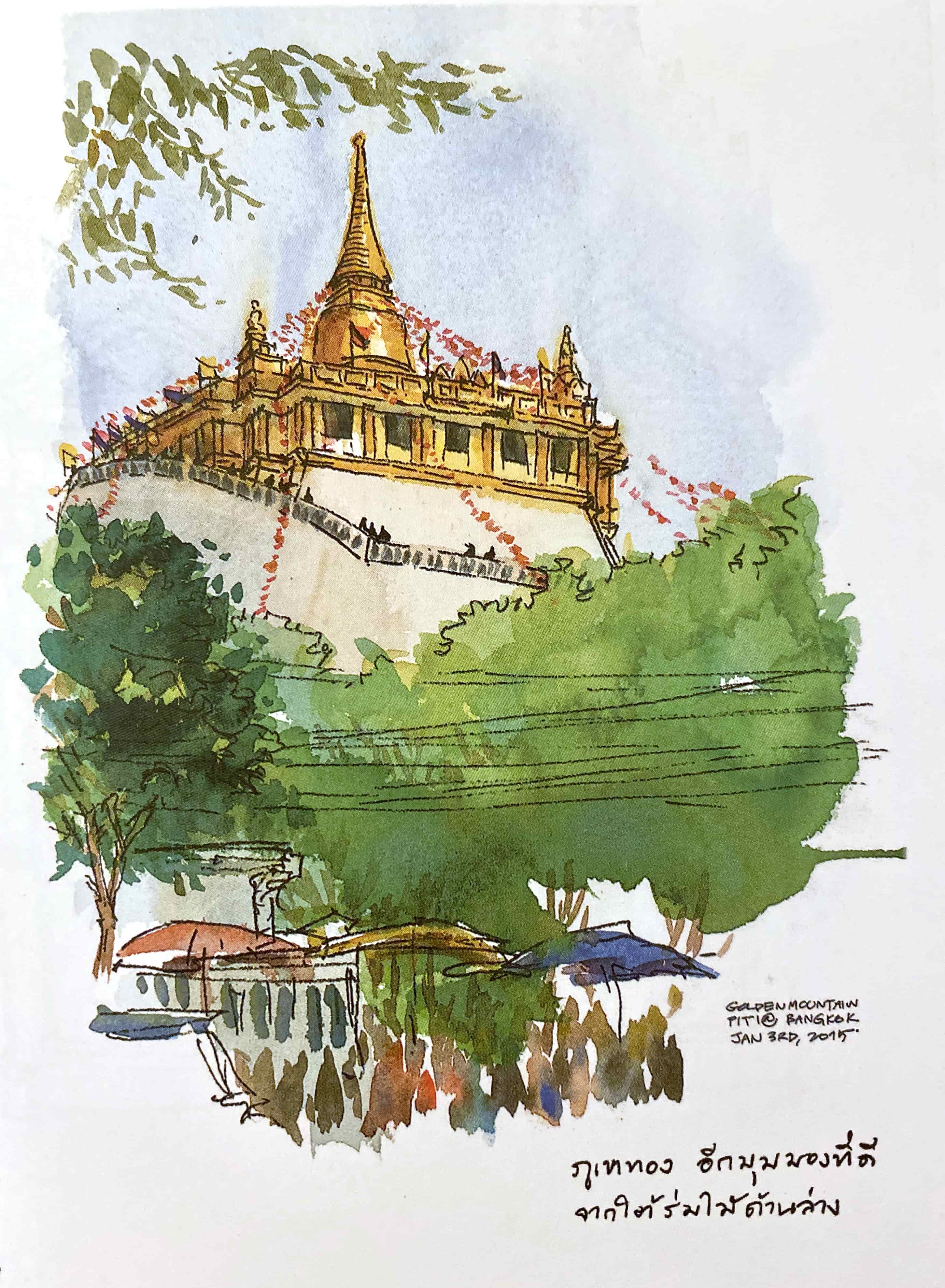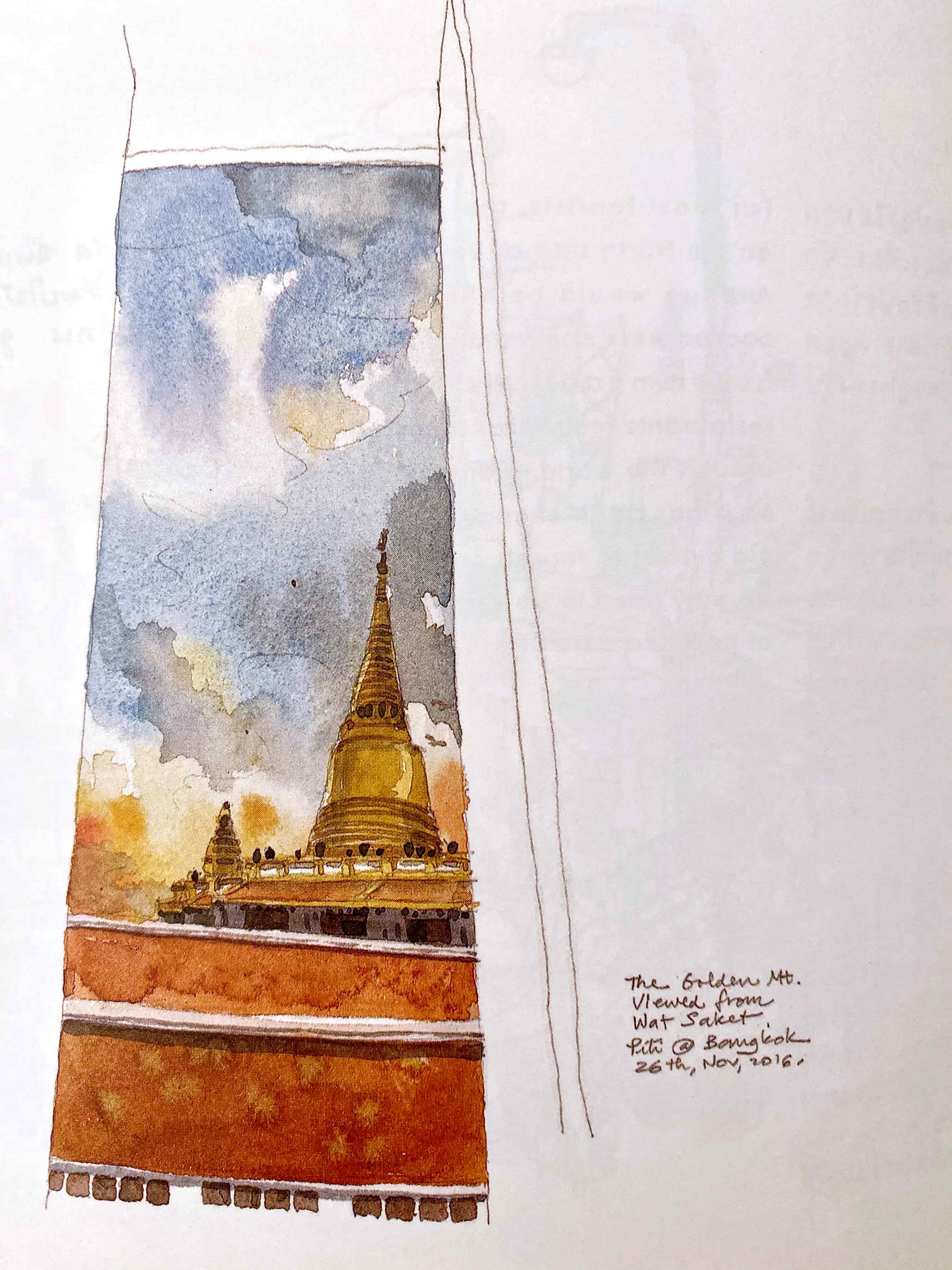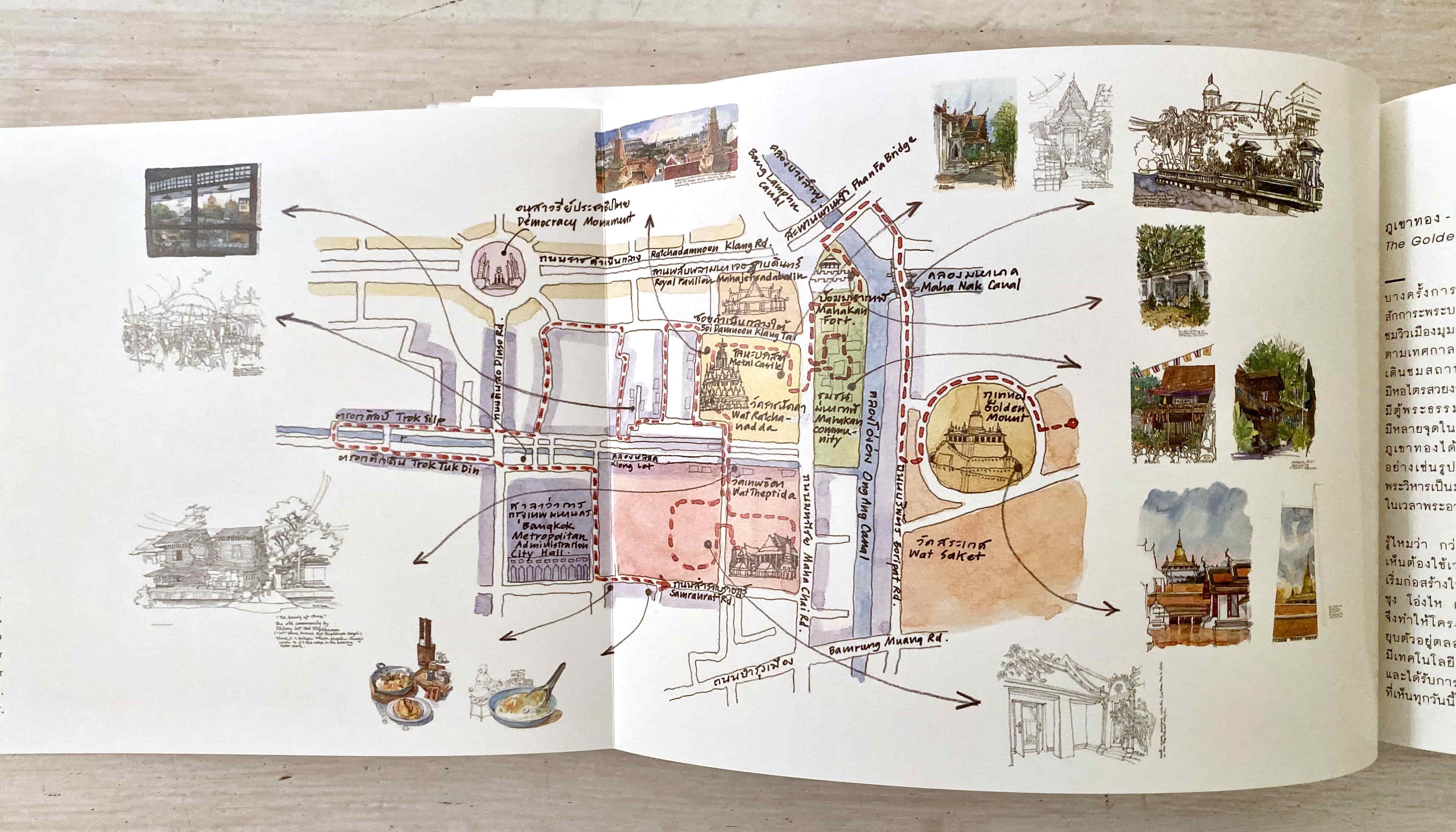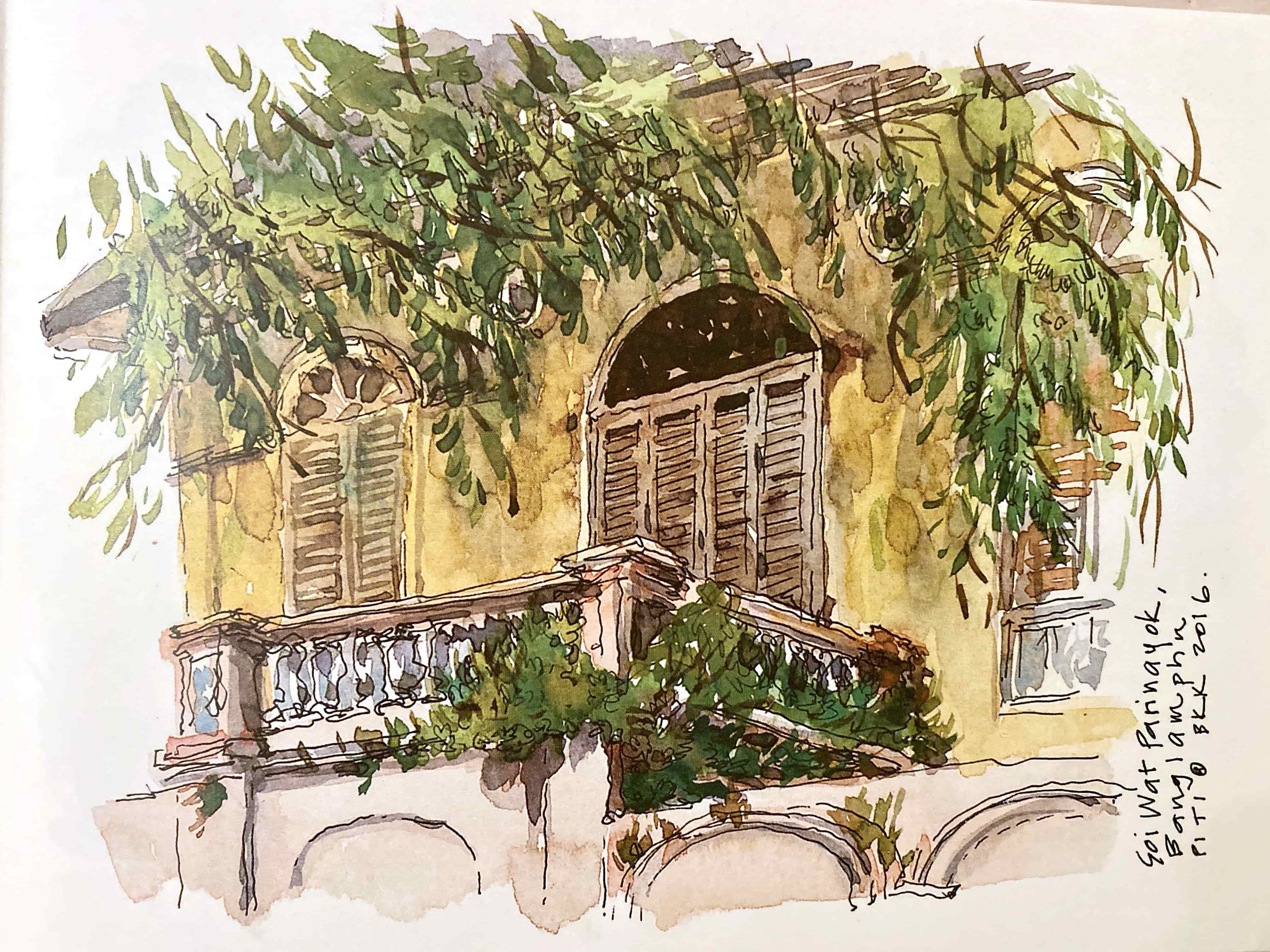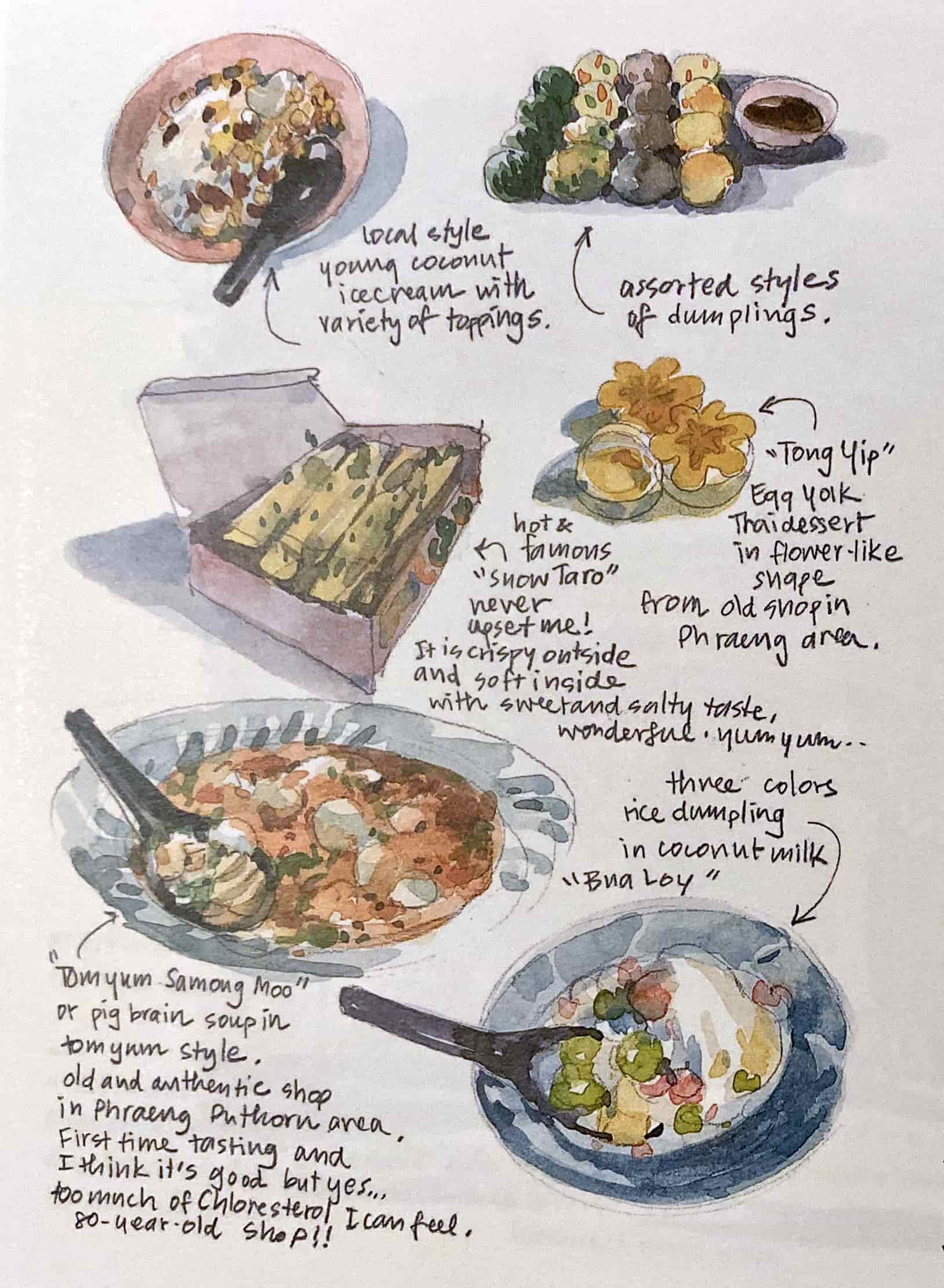 Video: check out Pitirat Yoswatana browsing through her book.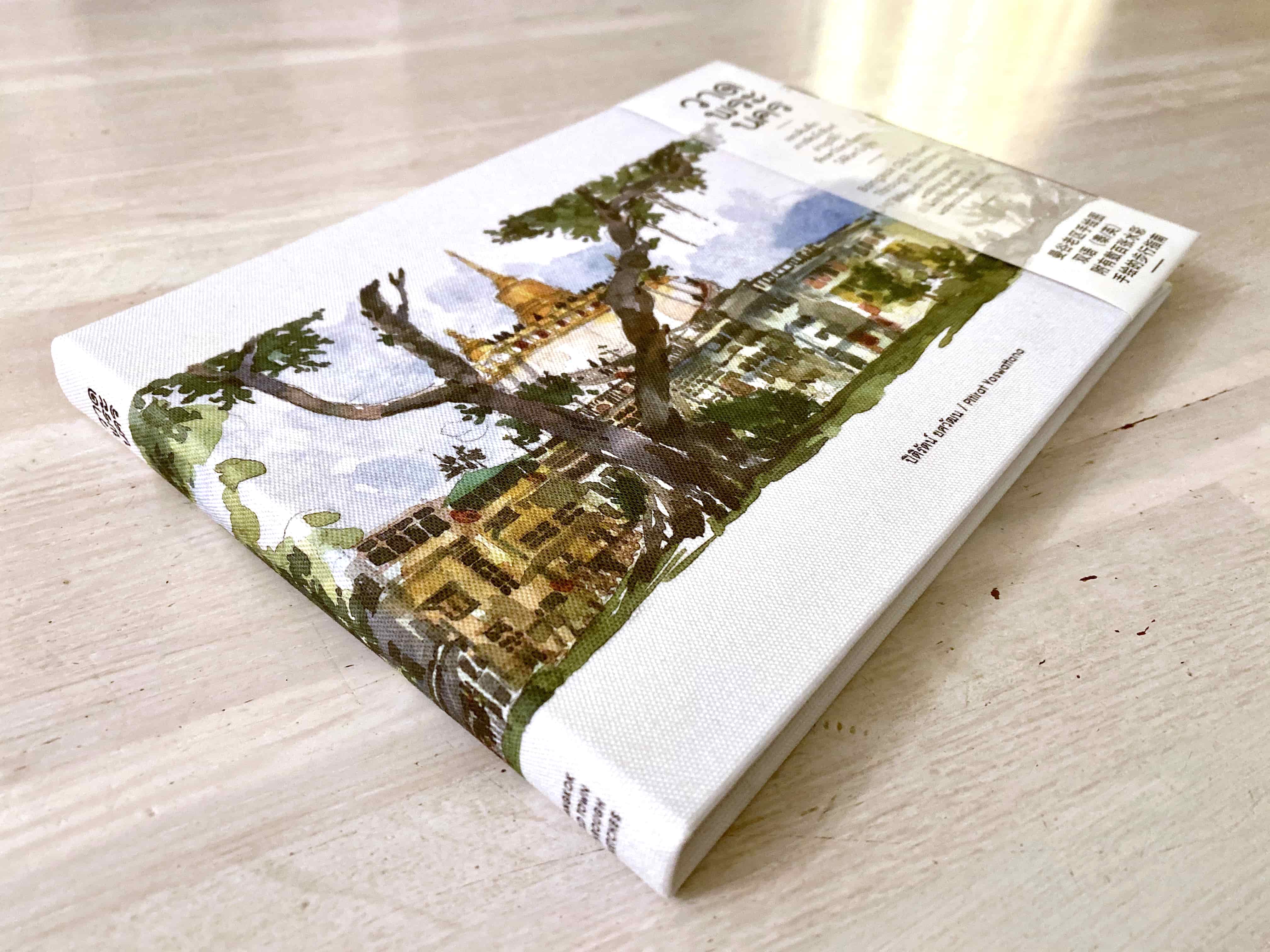 วาดพระนคร, Bangkok Old Town through Sketches, can be found in every Asia Books stores.
ISBN: 9786164458475