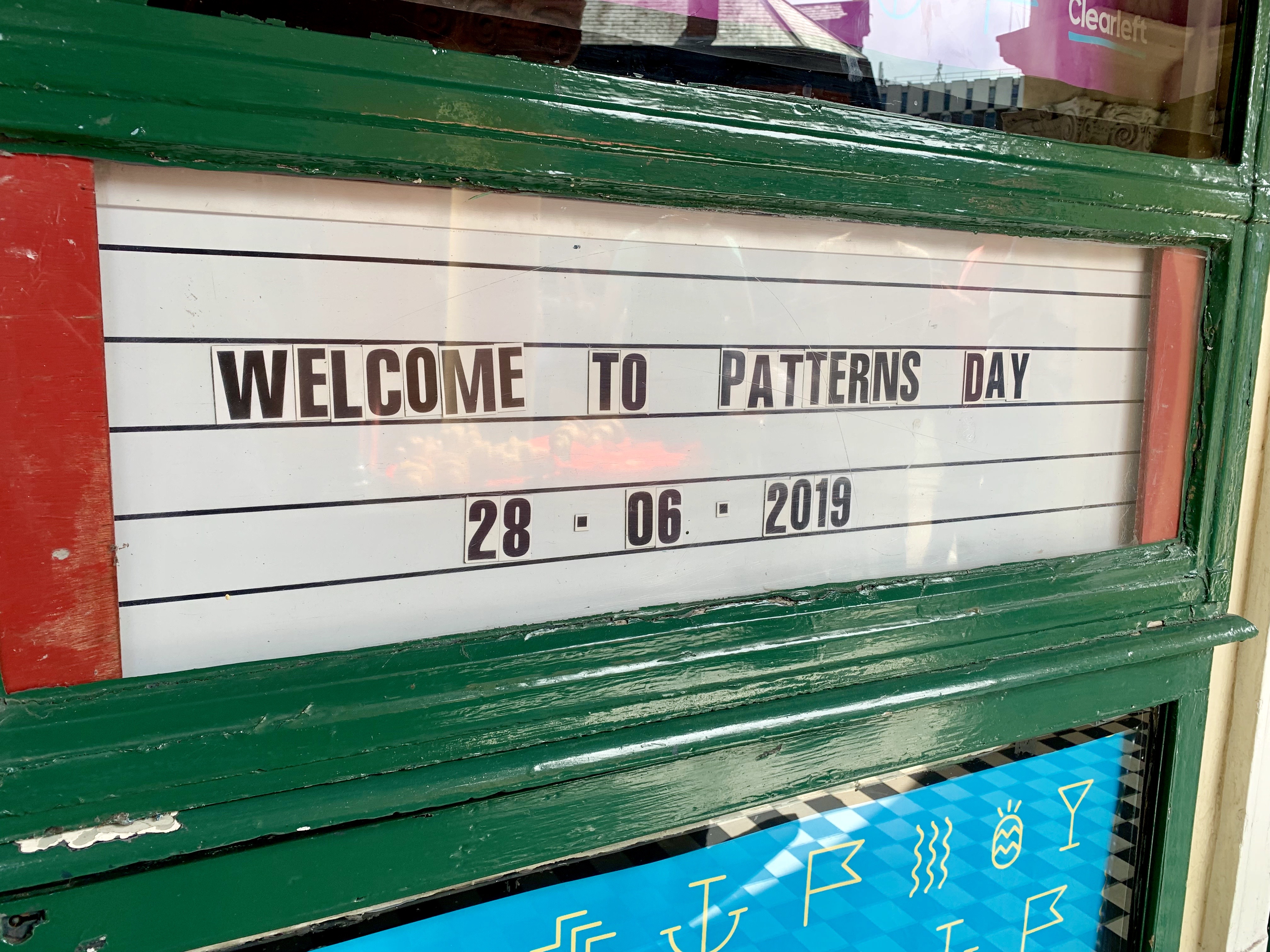 This time, I made it to Patterns Day in Brighton, a one-day event on design patterns, styleguides and so on organised by Jeremy Keith.
I travelled with my good friend (and client) Lionel Egger from ISO. They are in the process of launching the new visual identity of their website which is built over a custom pattern library (Wood) inspired from Brad Frost's atomic design. So, the timing was perfect.
Ever since @media 2005, I love single track conferences, and this one was organised with love. The venue was in the Duke of York's Picturehouse, a beautiful cinema just north of the railway station. I have never been as comfortable at a conference. Large comfy seats with a great view on the stage, lots of room for your legs made for a relaxed and immersive experience.
The speaker lineup was first class. The morning sessions flew by in a flash. Alla Kholmatova, Inayaili de Leon Persson kickstarted the day and set the rythm stating that UX suffers from confusing info architecture and content design (not modularity).
Context is really important, do your own testing.
Amy Hupe from the GDS delivered a brillant talk (as always) on styles / components / patterns. Components use nouns, while patterns use verbs in plain English. Use aliases to nudge users towards the word we use. Just be consistent.
In the afternoon session, Heydon Pickering climbed on stage with a pair of bright red lobster hand and successfully gave his entire talk without taking them off. He walked us through his CSS layout problem he aptly named earlier that year "The Flexbox holy albatross". Mind blowing.
The format was perfect. Two short talks back to back with a coffee break in between. I discovered a colourful new area of Brighton, full of small coffee shops and salad bars (and pubs). I enjoyed every minute of the day.
My main take away is that design systems are a beautiful construct, that demos and presents well, but his hard and complicated to implement and maintain in the real world. I left comforted that I wasn't alone trying to apply design systems to real world situations and feeling overwhelmed.
I ♥︎ love our community.
I spent the rest of the weekend with Emma, who joined me on Saturday for my birthday, enjoying the sun and exploring the city. How lucky can one get?