Whoosh. It's been quite a busy year, and I haven't taken the time to write much (again).
Anyway, we are about to leave for the island of Paros (Πάρος) in Greece and I quickly setup a Tumblr log to collect our pictures and thoughts as we go.
Like last year, I used IFTTT (if this then that) to build recipes post entries into paros.is based on the presence of the #paros hashtag. It is configured to record our Twitter, Flickr, Instagram and Foursquare entries, as well as direct posts via the cool Tumblr iPhone app.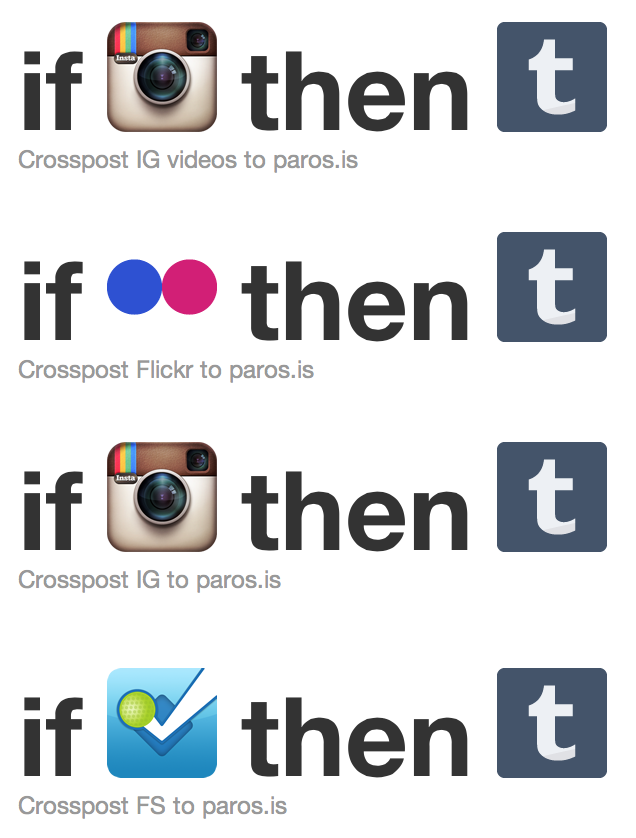 So, I wish you all a sweet and warm summer - we're off to the Cyclades ;)