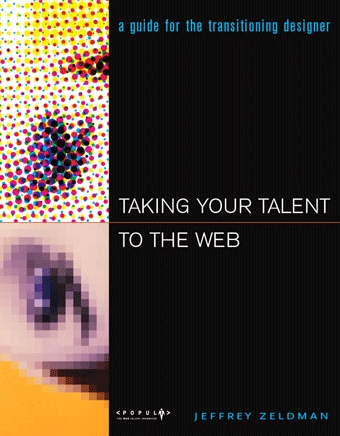 This book was initially published in 2001, and it took me ages to find a copy as it was out of print when I discovered its existance. Eight years later, most of the advice and vision remains true and spot-on.
Download front cover is available as a TIFF image (1.8 MB) and the book as PDF, book galley (9.5 MB) directly from zeldman.com.
Thanks for sharing this with us and releasing it free.