The Steve Jobs' Archive has published "Make Something Wonderful, Steve Jobs in his own words" a digital book of a collection of Steve's speeches, interviews, and emails.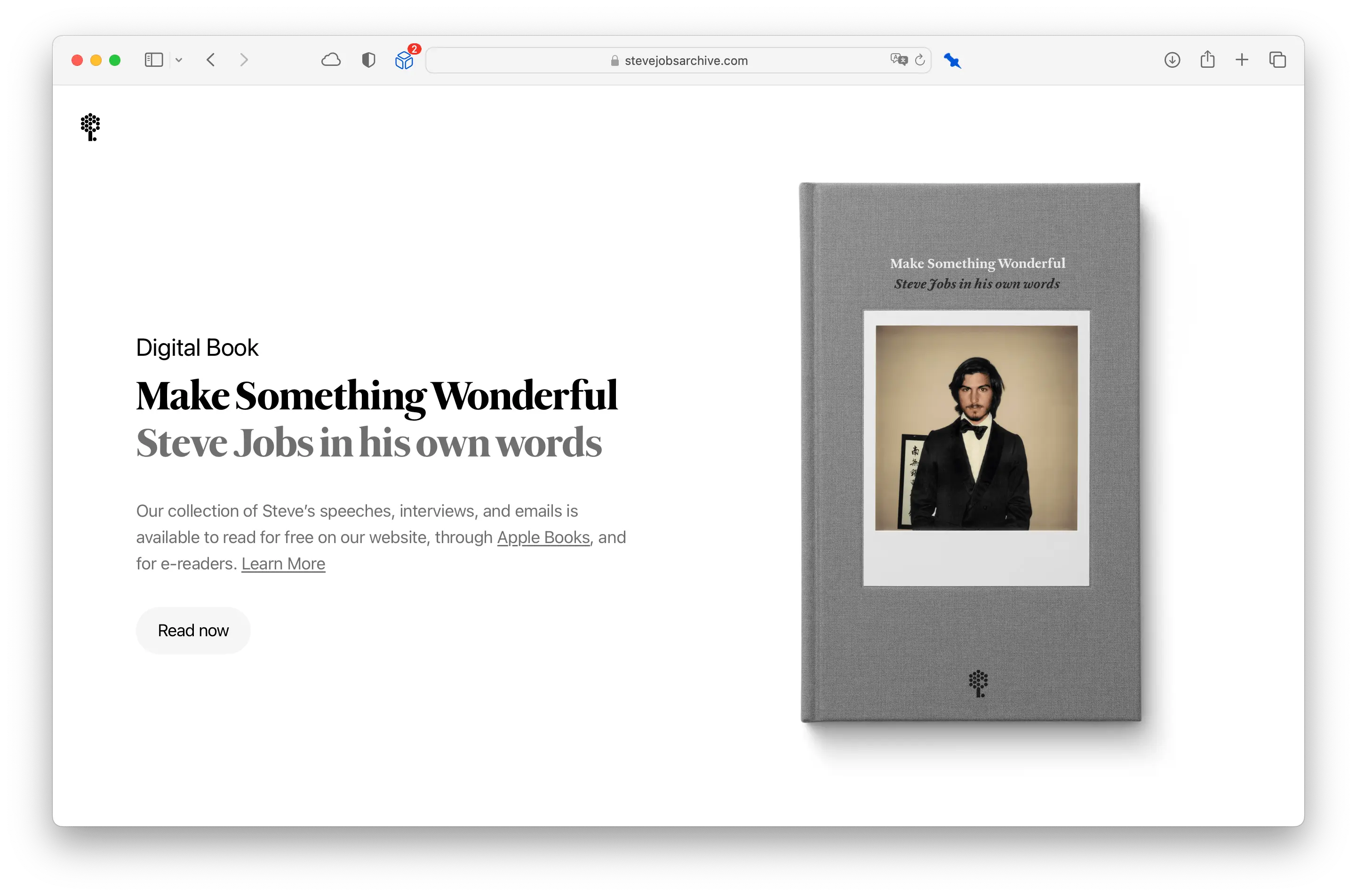 Read on any digital device
While the book can be downloaded for free and read on any digital reading device, including Apple Books, Kindle, the online reading experience is especially delightful as it starts with a polaroid of Steve Jobs slowy coming into focus. It was designed by Jony Ive's LoveFrom.
The typography and layout are beautifully done (e.g. take a peak at the open type features used or the orphan/widow management), interspersed with images and photos on dark backgrounds.
The book's timeline appears on hover on the right hand side, and clicking on it zooms out to better scroll section by section. Super elegant.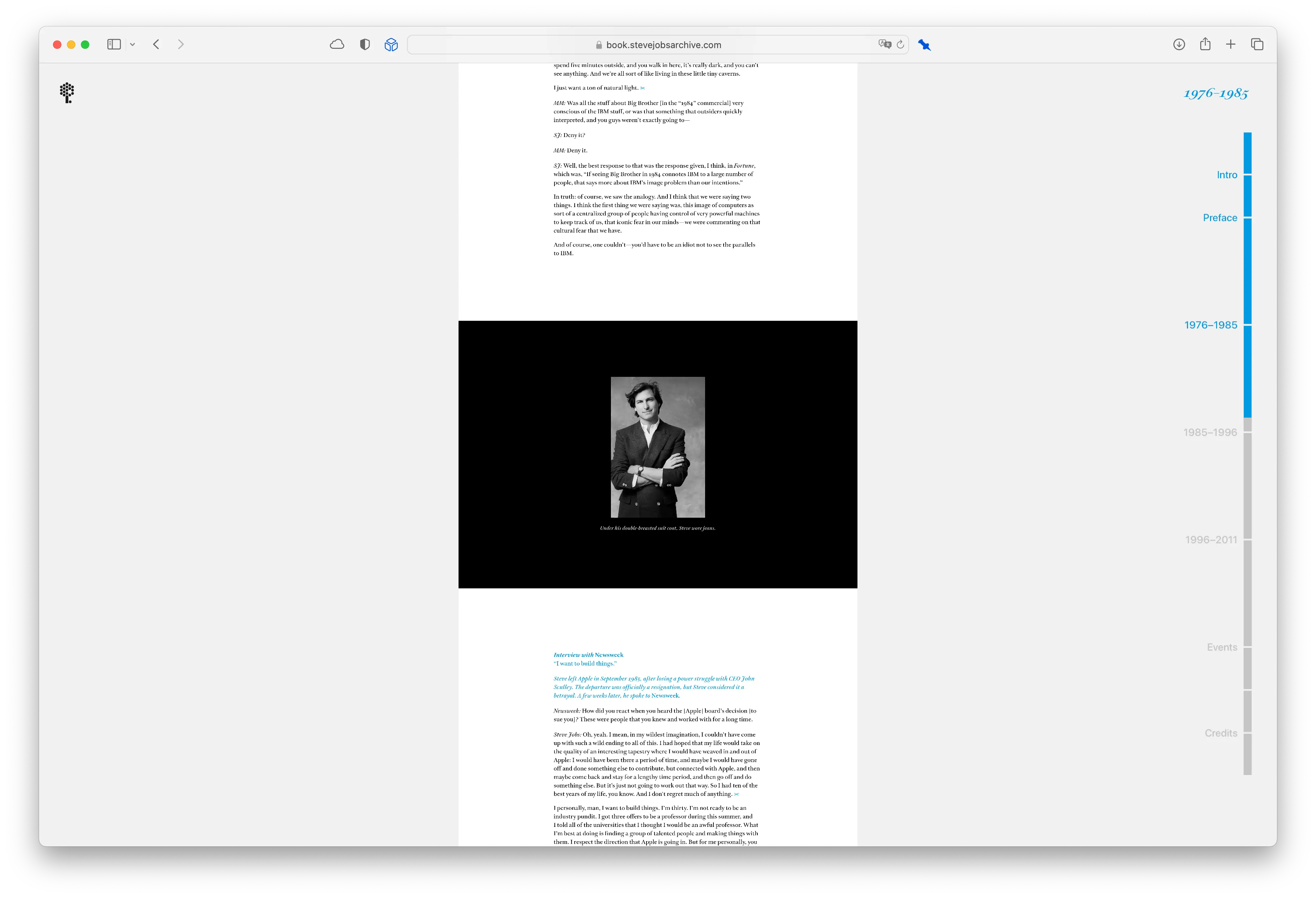 I'm so looking forward to reading it… eventhough I wonder what Steve would think of such an initiative, he who famously despised looking backwards and was opposed to any kind of Apple museum.
Tip: Page up / page down seem to work best for me (in Safari), as scrolling down with my mouse seemed to make me jump back up to the the picture of Steve on his bicycle, or the first picture of a section.