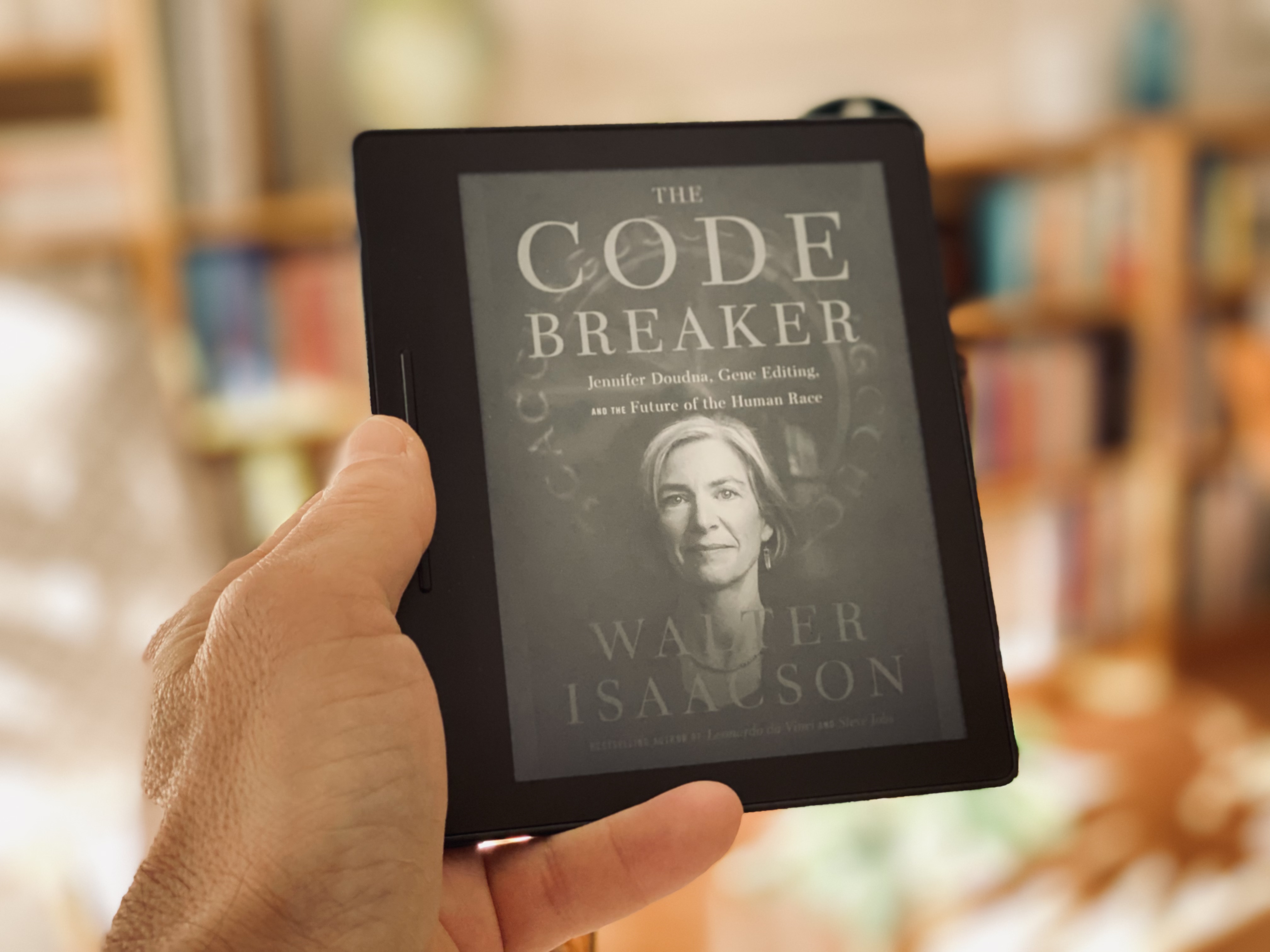 I don't remember if a Kindle firmware update ever excited me. But the last one (v5.13.5) has!
Finally, I can change that boring random image that displays on the lock screen with the cover of the book I am reading when the device is in sleep mode. Neat. Previously, this feature was only available to jailbroken Kindles – not something I would recommend.
When available, the feature is announced on the home screen, and you can find the switch in Settings > Device Options > Show Cover.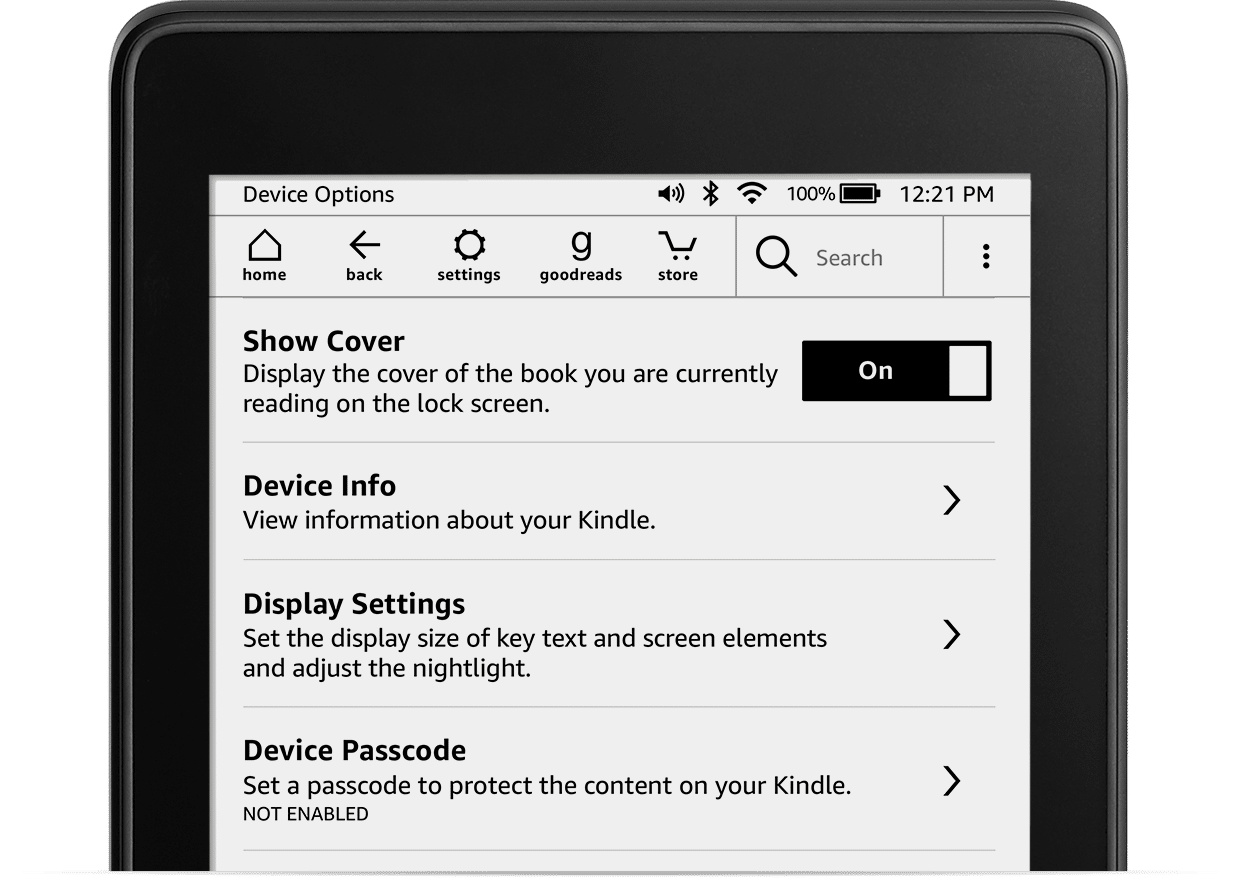 This feature showed up on Fabienne's Paperwhite Kindle (she's registered with Amazon France), but not yet on mine ✱.
✱ May 22nd update : the feature appeared on my Kindle .
It would seem that at the this feature isn't available worldwide yet, but is being rolled out progressively.
The Display Cover feature is available on the without-ads versions of select devices, including entry level Kindle (8th, 10th Gen), Kindle Paperwhite (7th, 8th, 9th,10th Gen), Kindle Oasis (8th, 9th, 10th Gen), and Kindle Voyage (7th Gen). –
The Verge
Group books of same serie
The other setting I discovered was introduced towards the end of last year (v5.13.4): it's the ability to groupe books of the same serie together. When activated, it displays the cover of the first book with the number of books downloaded in the serie. Each book has a number below it. Super handy.
The setting can be found in Settings > Device Options > Advanced Options > Home & Library > Group Series in Library.
Now, I wish my Kindle supported dark mode (previously called 'inverted mode' available in the Accessibility panel).
Love-hate
Now, I feel I should mention that I still love books, real-world books, over e-books, but they weigh so much… The Kindle solves this problem for me. I still buy the book because I love the object, but I tend to read it on my Kindle. The hate part comes from the fact that there isn't any innovation in this area. Amazon (or Kobo, now Rakuten) has covered the needs and owns the market. When you think about it, today's Kindle isn't that different from the original ones, and that is hurting the book industry as a whole.