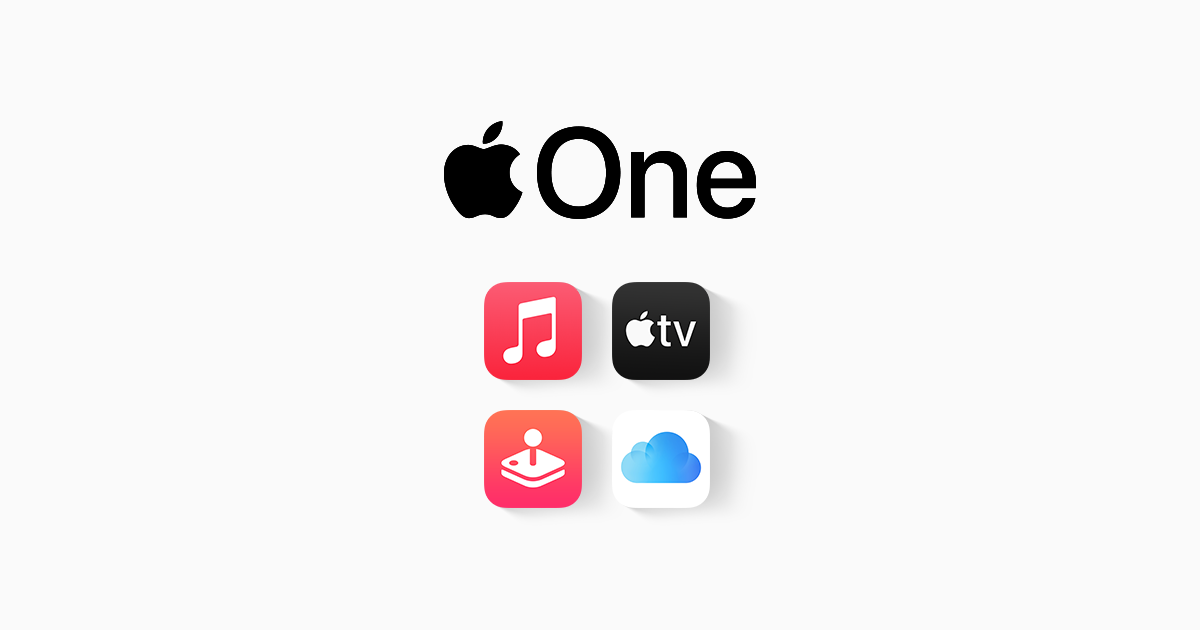 Apple launched its Apple One service bundle on October 30th, which brings together apps like Apple Music, Apple TV Plus, Apple Arcade and some extra iCloud storage.
For the time being, only the two first tiers (individual Fr 18.50 and family Fr 25.50 plans) are available out of the US, and depending on what you are into you, it may not be an interesting deal (yet).
For instance, we are subscribed to Apple Music Family (Fr 19.90/month), Apple TV (Fr 6.-/month or 60.-/year but free until February 2021 if you purchased an Apple device last year) and 2Tb iCloud storage (Fr 10.-/month). We don't play Apple Arcade (Fr 5.-/month).
So, our monthly invoice totals Fr 19.90 + Fr 10 = 29.90 /month.
As there is no Premium plan outside of the US, we still need to subscribe to the extra iCloud storage separately, which bring the monthly fee down to Fr 19.90 for Apple Music family and Apple TV Plus – until February 2021, when it will cost us Fr 26.90/month.
Apple One will then save us the royal sum of Fr 1.40/month (granted with Apple Arcade included), but if you pay Apple TV Plus yearly instead of monthly, it still won't be worth it (24.90/month). Subscribing now would cost us an extra Fr 5.60/month for the next 3 months.
Clearly, Apple's offering out of the US isn't that compelling (unless the Premium plan is ever offered). If you are on the free Apple TV Plus wagon and not an Apple Arcade gamer, there is no need to subscribe to Apple One yet. If not, you can try Apple One free of charge for the first month. If you are already a subscriber, this doesn't apply to you…
It's worth noting the iCloud storage included in the Apple One bundle is extra storage to what ever plan you currently have. It doesn't replace it, it add 50 or 200 Gb to it.
Jan 15th update
Apple has extended the Apple TV+ free trial until July 2021. So, don't rush to subscribe to Apple One. The good news that if you have subscribed to eithe Apple TV+ or Apple One, Apple will refund you the Apple TV+ fee (CHF 6/month) up to next July, as noted by 9to5Mac.