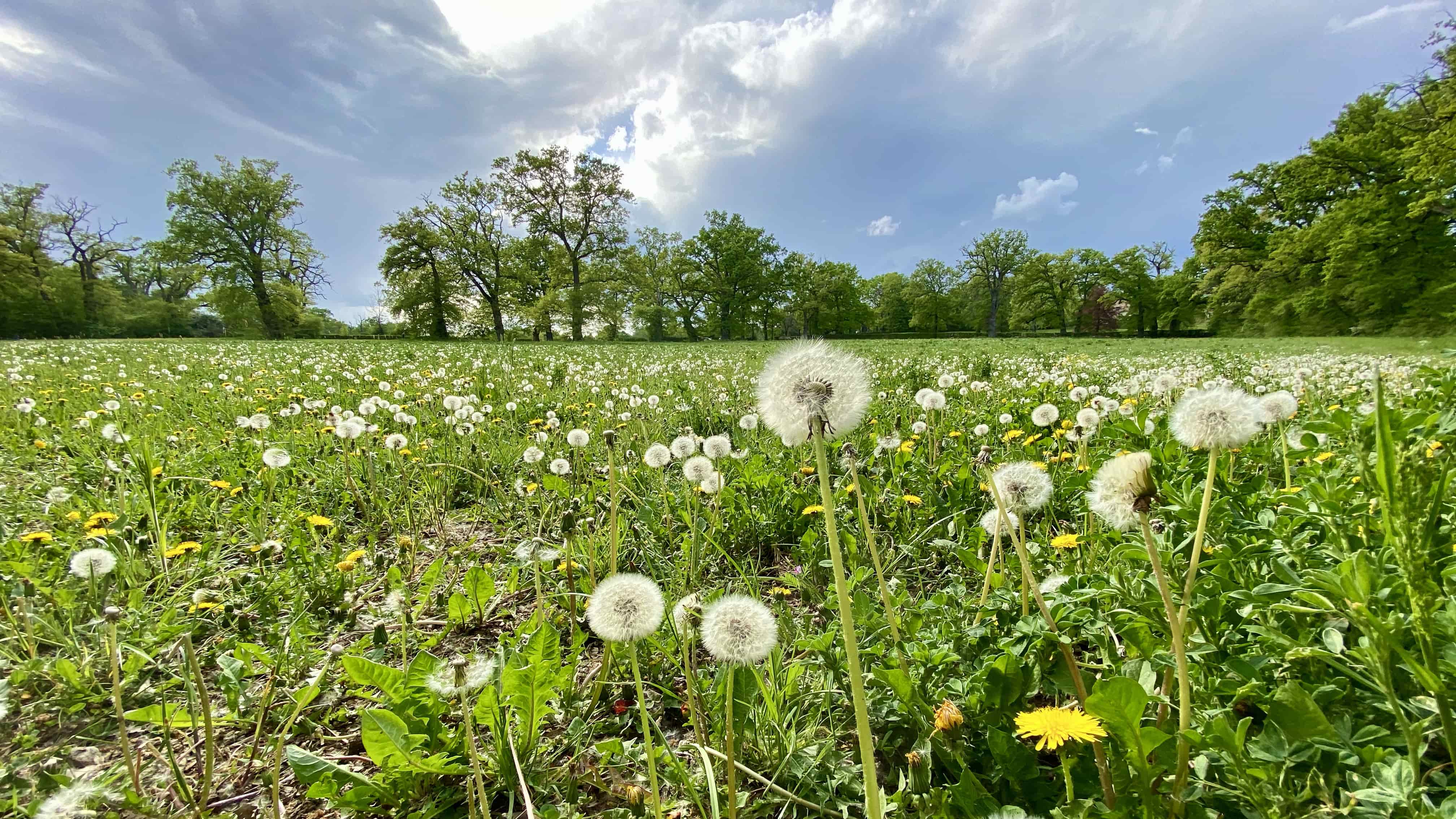 We are about to enter what will be the last week of semi confinement for certain businesses. The Conseil Fédéral has announced its three stage confinement exit plan . During which, Alain Berset, head of the Federal Department of Home Affairs, had another great line :
Nous voulons agir aussi vite que possible, mais aussi lentement que nécessaire.
We want to act as quickly as possible, but as slowly as necessary.
April 27 : person to person services (hairdressers, osteopaths, etc.), DYI and garden centers will be allowed to resume their activities respecting the sanitary precautions in place (to be confirmed some time next week).
May 11 : primary schools and non essential commerce.
June 8 : secondary and higher schools and entertainement.
The first businesses to open must be able to provide client tracability in case of infection. That's why they aren't all opening at once.
Fabienne spent most of last and answering calls from her clients and trying to find an available source of protective gear. Protective masks were scarce before, now they are unavailable everywhere. I managed to secure an order from China, but it won't reach us before early May. Coiffure Suisse has provided a page with resources for hairdressers which is updated continously.
In the wake of the announcement, our two major Summer events Montreux Jazz Festival and the Paleo Festival cancelled their annual events.
Regarding Emma's Maturity exams (High School graduation or A Levels) they (still) haven't reached a conscensus yet. Three solutions are on the table:
Cancel the final exams and use the current marks to evaluate the students;
Maintain only the written exams;
Maintain all the exams (oral and written).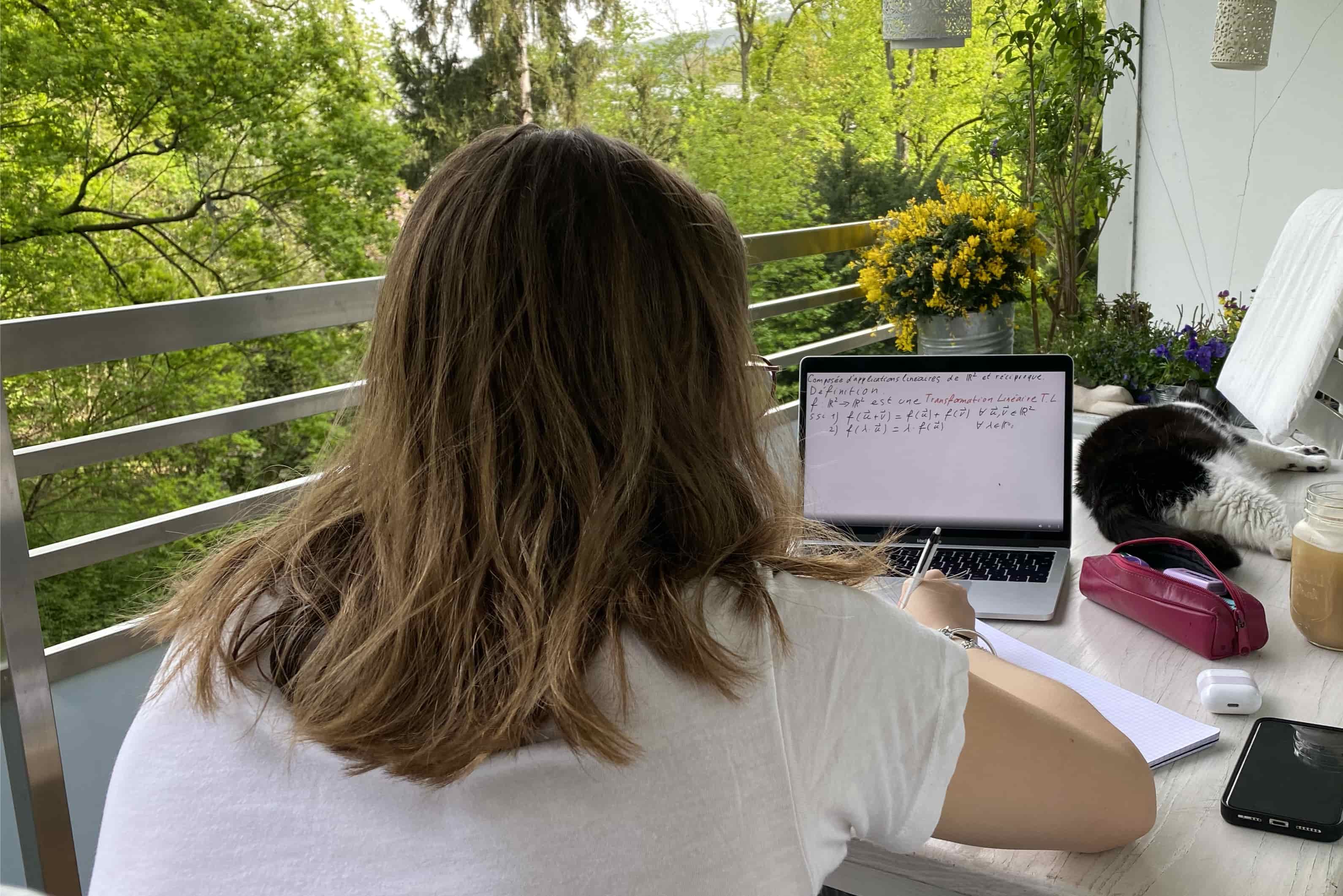 The issues are not only sanitary, but also fairness of treatment. During the 3 months off, not all students have had access to the same quality of teaching and studying environment. Conditions vary between families, social conditions, localisation, etc. How do you factor this in the exam equation? Hopefully, we will know more before the end of the month. Stress is building up, and the uncertainty is toxic to numerous students.
Mathias was told his exams should be completed by mid-July latest. More uncertainty.
Confinement
My screen time dropped to 6:41 average a day. More reasonable than the previous weeks. The values reported are different from one device to another. My iPhone and iPad report around 8:10, but my iMac reports 6:41 🤔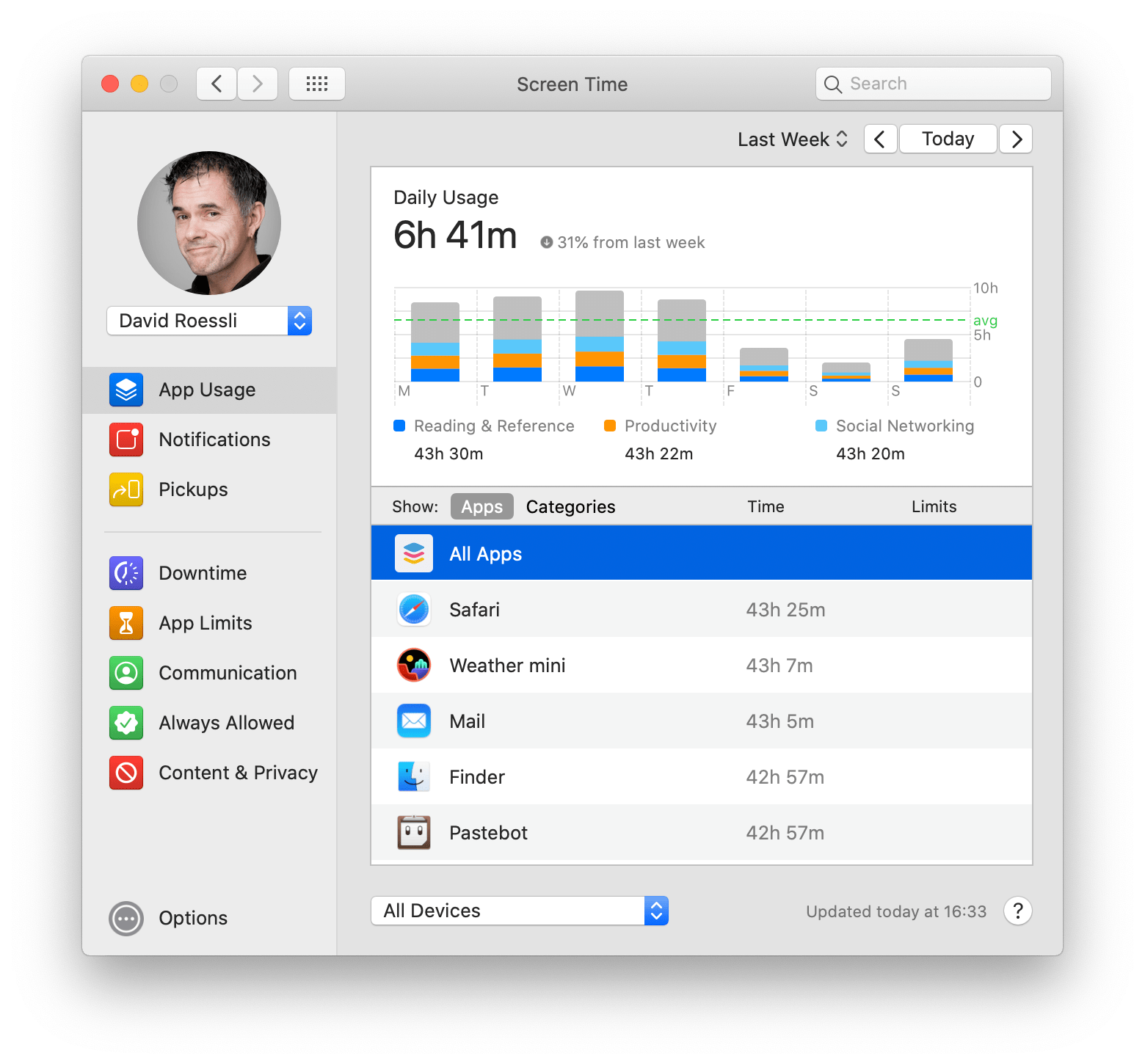 On the food shop side, things are on the up. Our local supermarket is doing better, and has most of its usual offerings. The queue, now monitored by a private security agent, remains reasonable. It feels a bit like entering a video game : keeping your distances in the aisle, avoiding being corned or surrounded by an ennemy. A mix between Pac-Man and Sudoku.
On the down side, our oven has given up after over 40 years of loyal services. We are still using a dead old gas stove of the early 1980s. The oven lights up, but goes off immediately once you release the ignition button. The thermocouple seems to have broken down. No pizzas tonight…
Apple made public their Mobility Trends Reports by countries/regions based on Apple Maps which shows mostly the same information than Googles, but in a less granular form.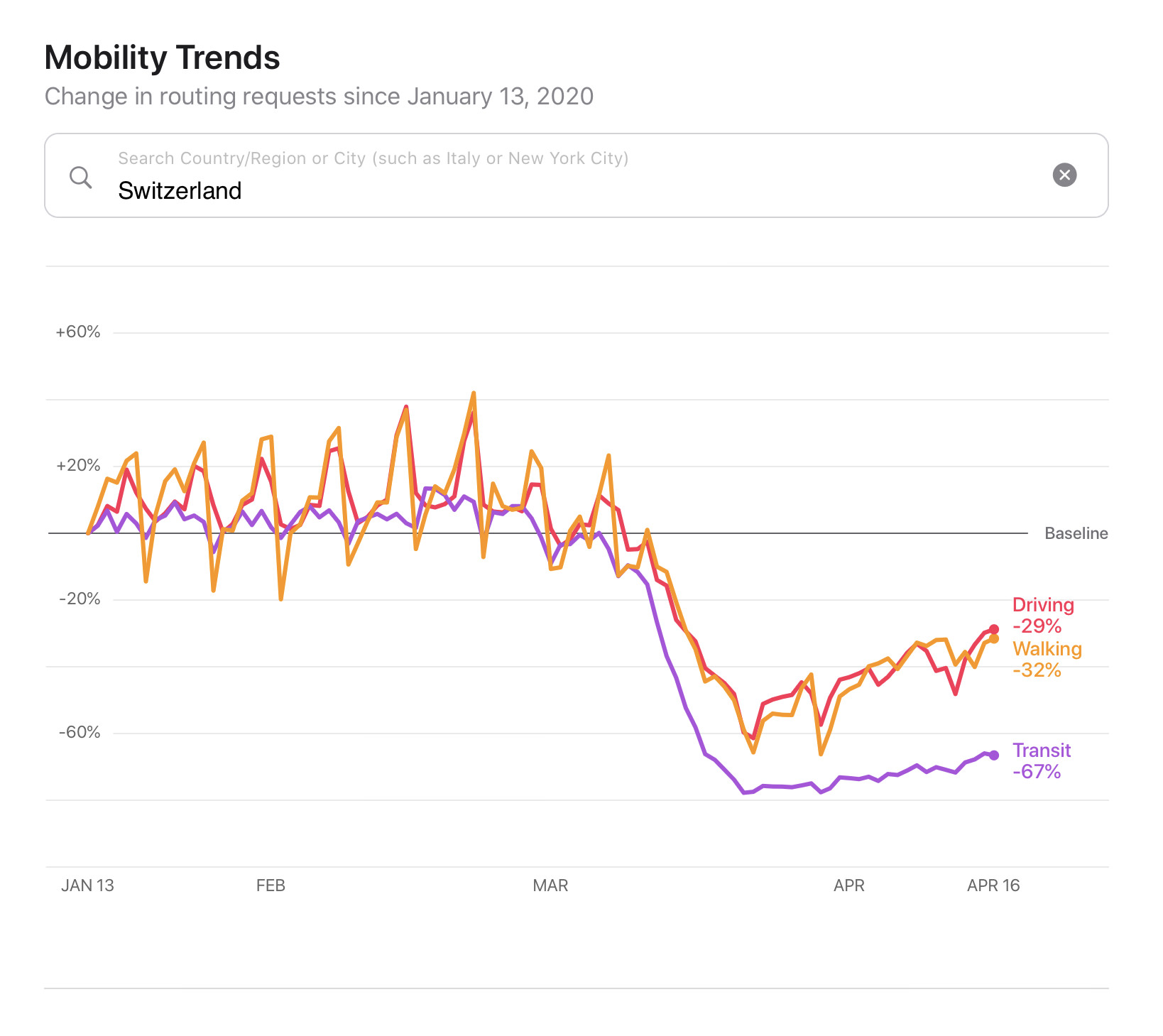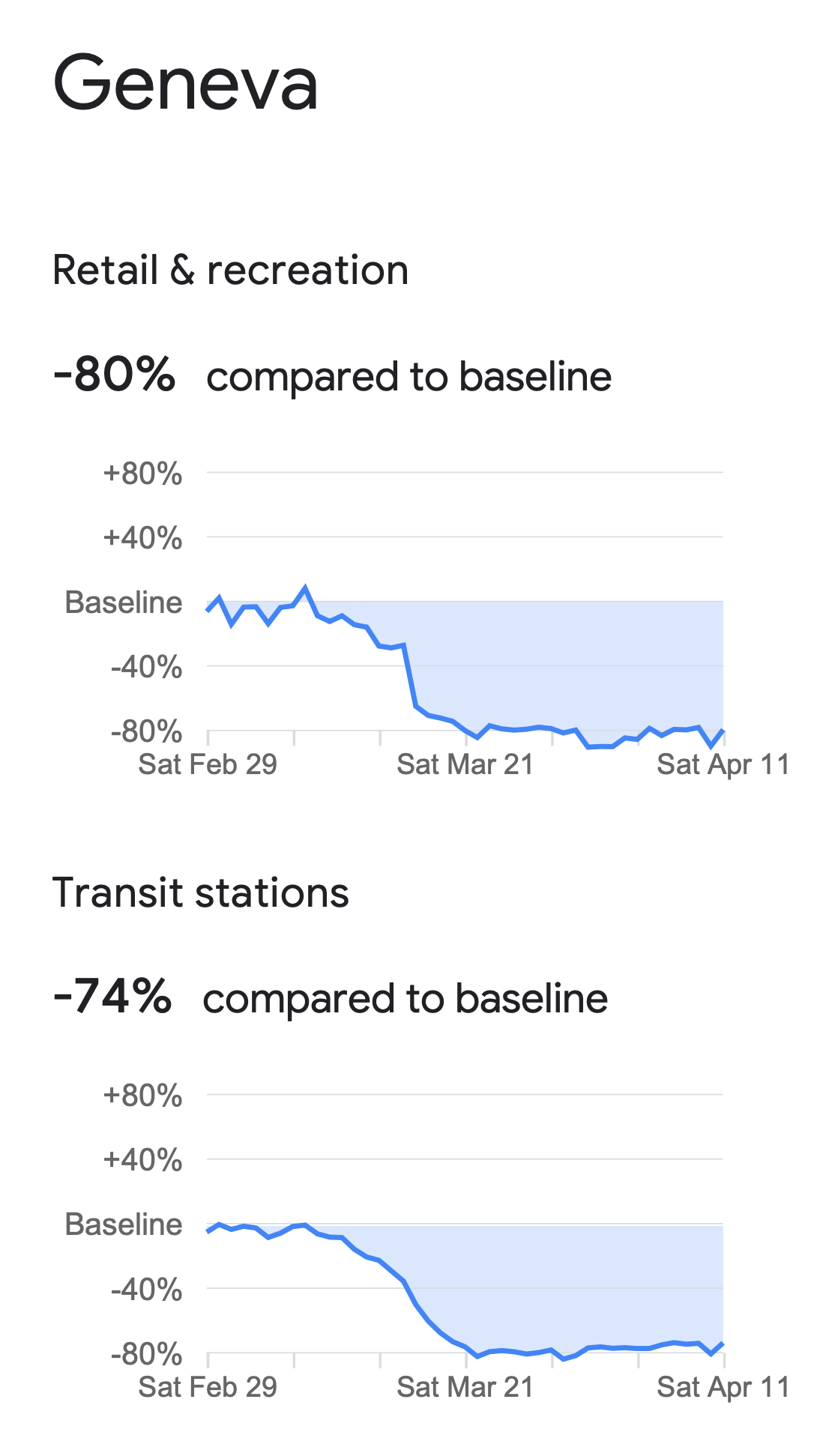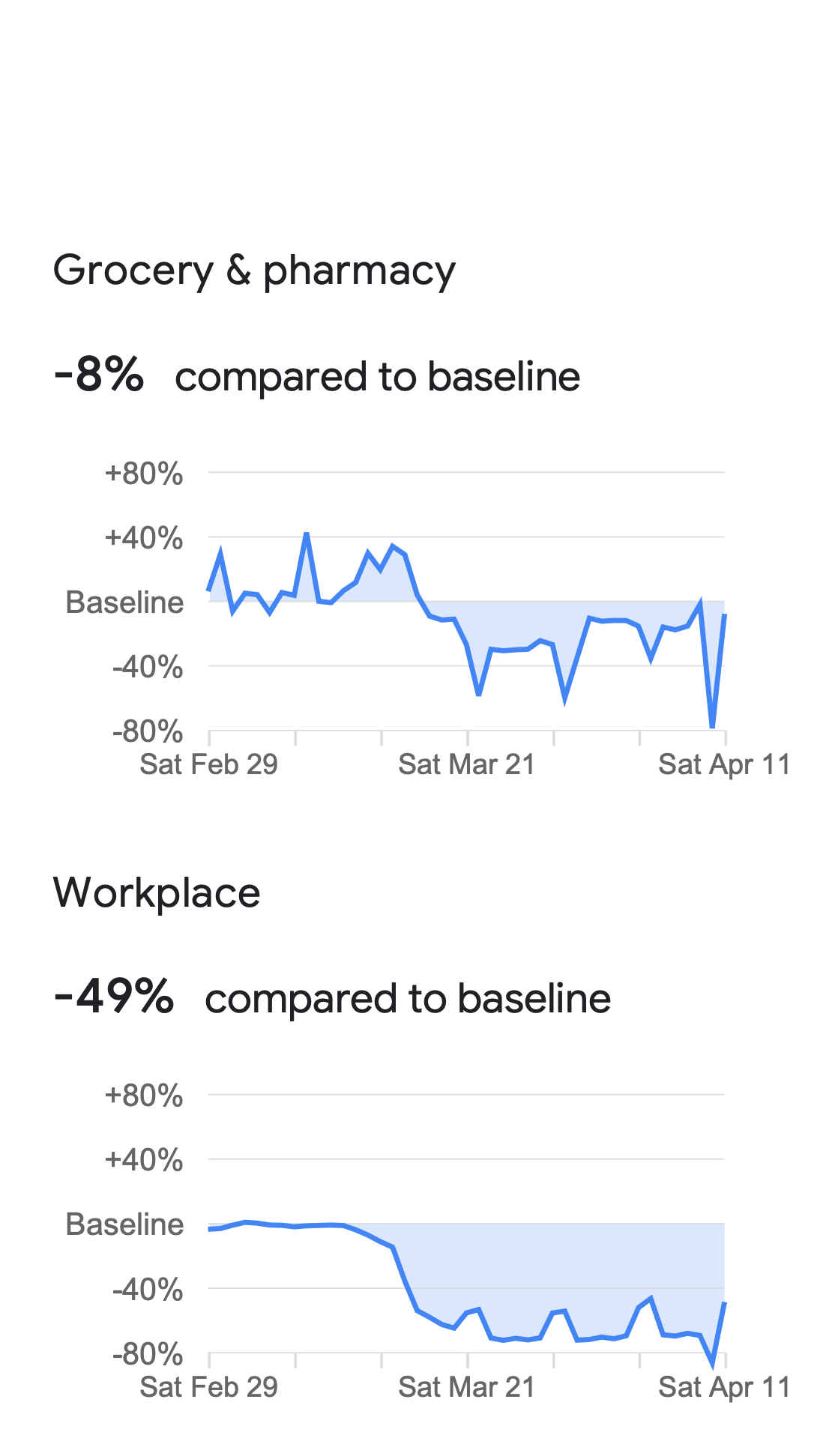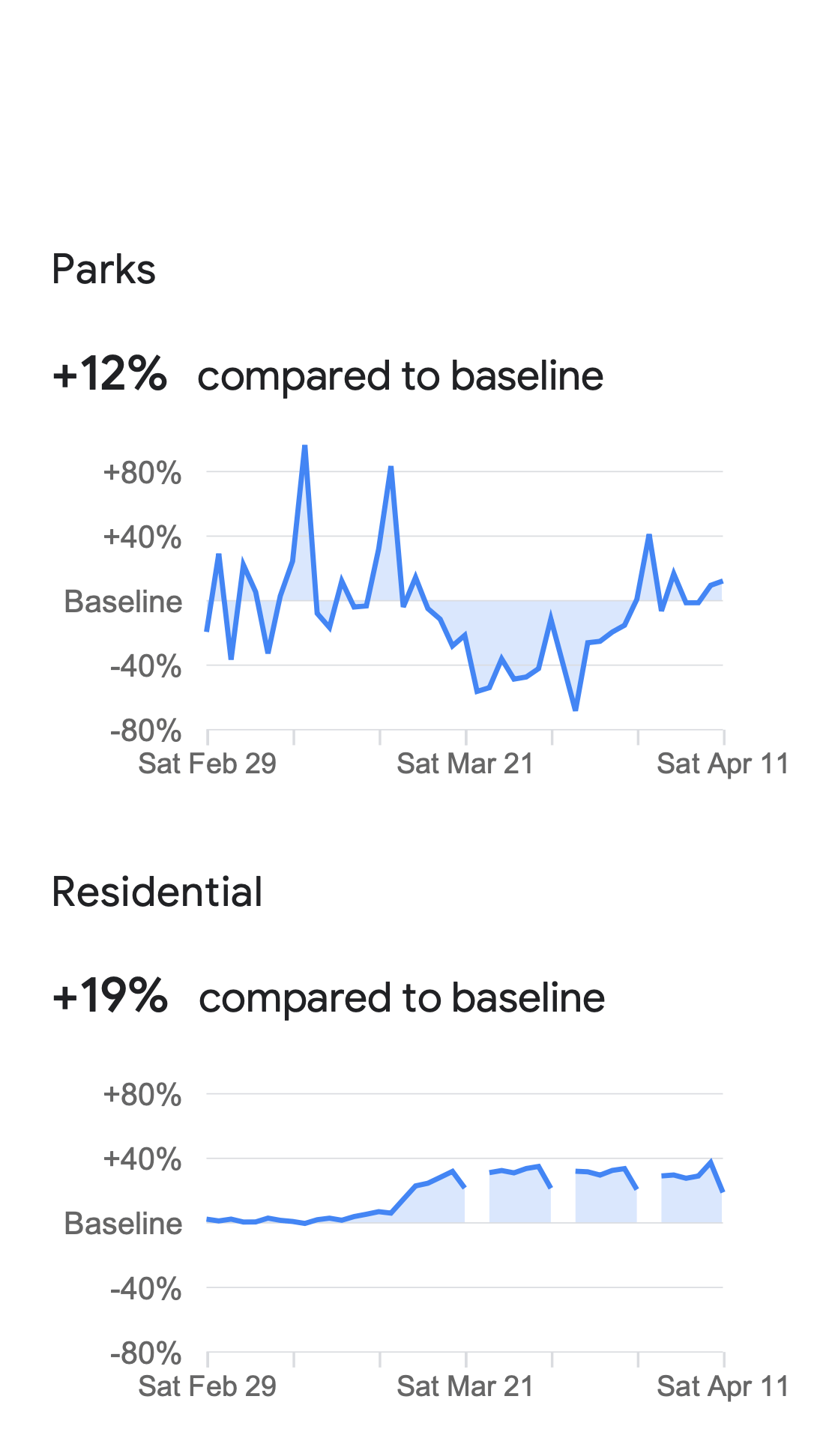 Apple and Google have announced they will partner to develop a COVID-19 contact tracing technology allowing users to share data through Bluetooth Low Energy transmissions and approved apps from health organizations. Using digital surveillance technology to do it raises massive privacy concerns. track people's physical location.
Unlike some other methods — like, say, using GPS data — this Bluetooth plan wouldn't track people's physical location. It would basically pick up the signals of nearby phones at 5-minute intervals and store the connections between them in a database. – The Verge
In Europe, it's worth noting that the EPFL and EPFZ are distancing themselves from a similar European project for privacy concerns. The Pan-European Privacy-Preserving Proximity Tracing (PEPP-PT) is an ambitious international research project, but it is not transparent enough.
IMHO, I think that Apple and Google form a perfect match for such a project. The complement each other and balance their stengths and weaknesses. Today, I would rather trust such an alliance, that a European State…
Business as (the new) usual
Otherwise, I've been staying touch and collaborating through our new normal channels with my friends, partners, collegues and clients.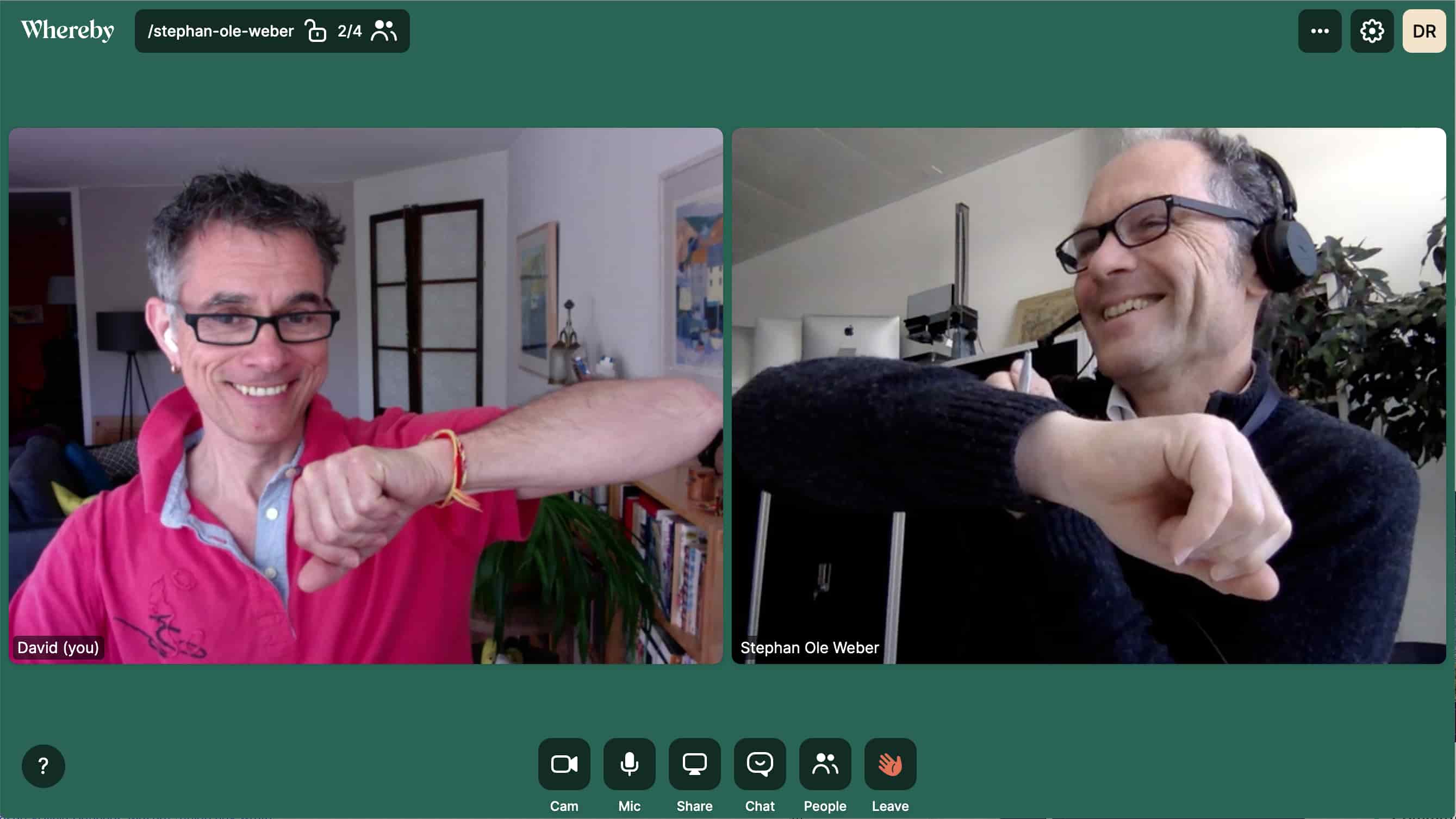 Surprises
I received a couple of nice surprises this week : Loris and Coralie sent us a lovely thank you card for Charlie's first birthday. A great attention. Thank you.
Dan Cederholm's book arrived with a couple of log books from Advencher. I read the digital version and loved it, but I was looking forward to holding the real book and I was not disappointed. The layout is beautiful, the ink smells goods and it just looks fabulous. Just up my street.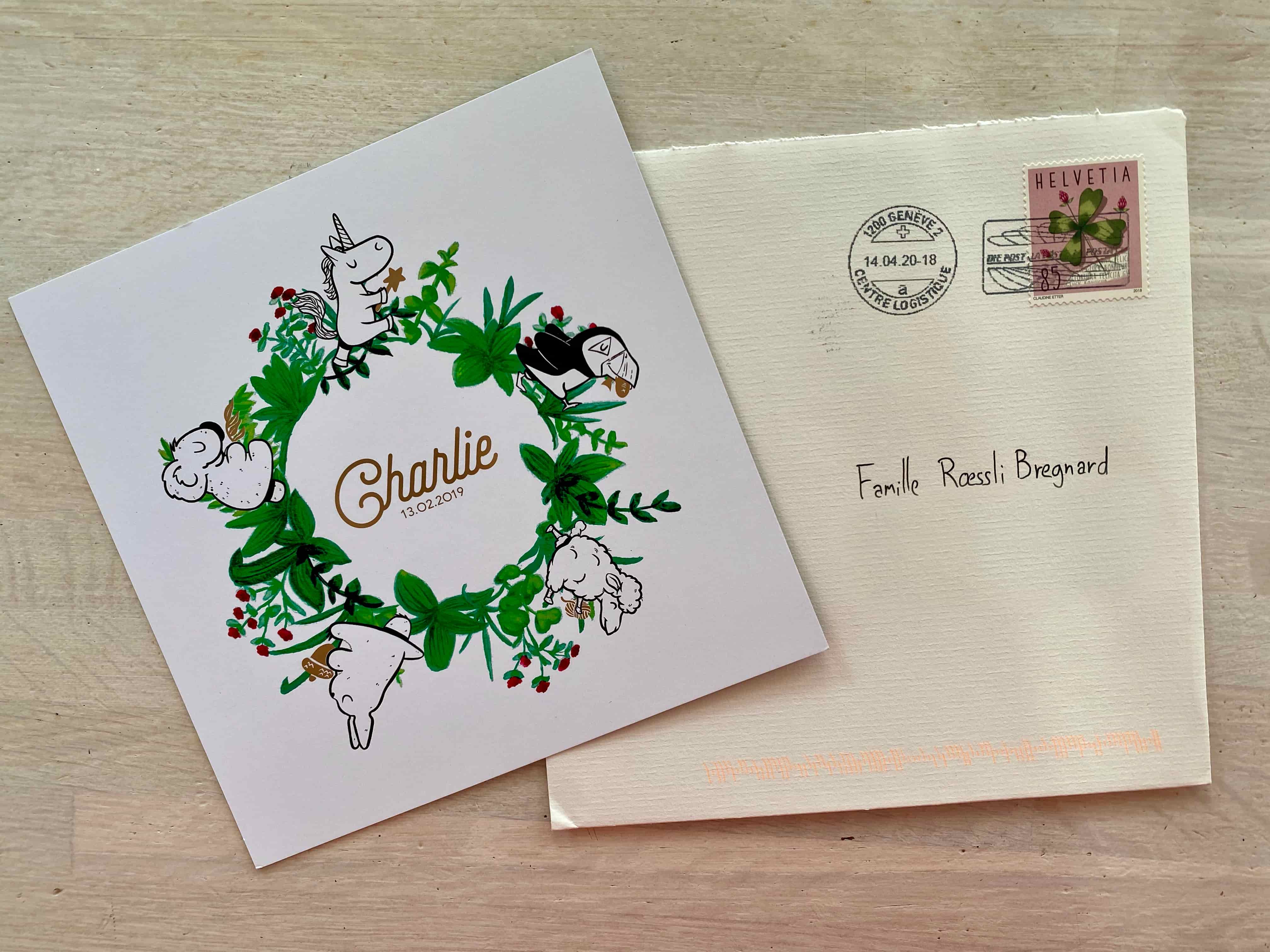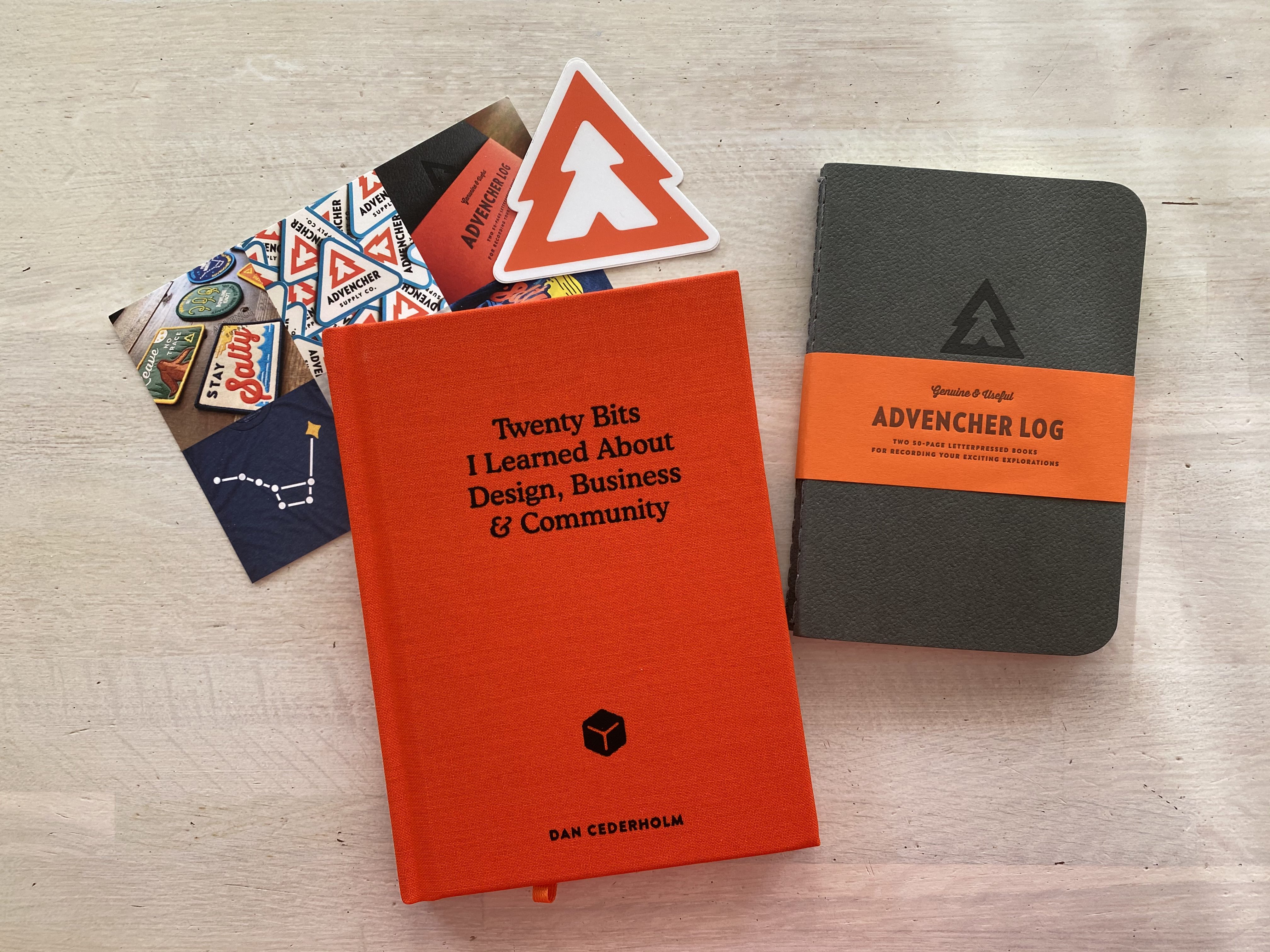 It was nice to receive tokens of the real world. After 5 weeks of connecting via a screen, holding a real object delivered to you felt really good.
Me at twenty
I'm not sure why I gave in to the #meat20 meme on Instagram, but it gave me the opportunity to revisit old photos.
Noteworthy
Worth reading
Fun watch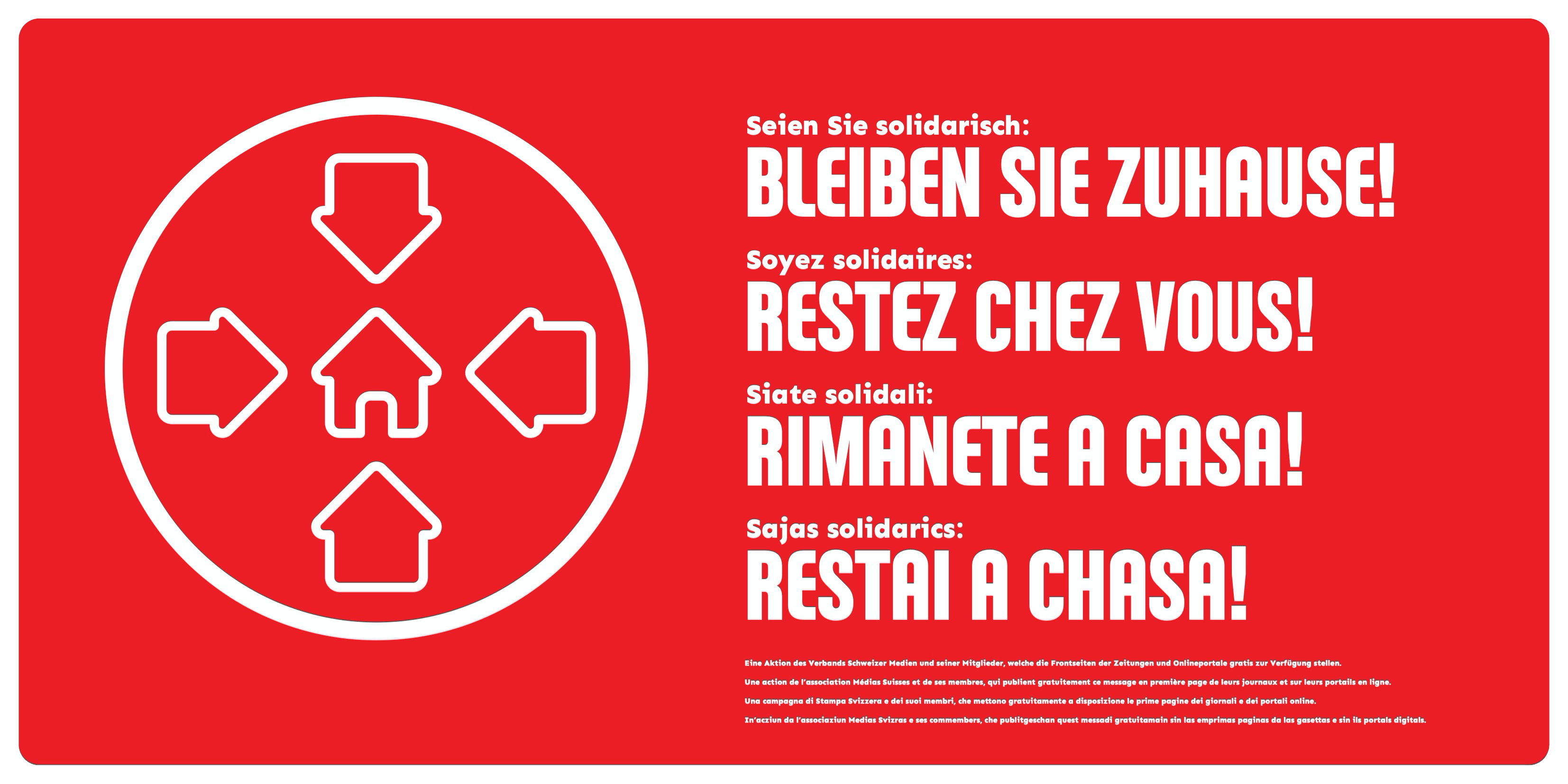 Wherever you are, stay safe and stay healthy.