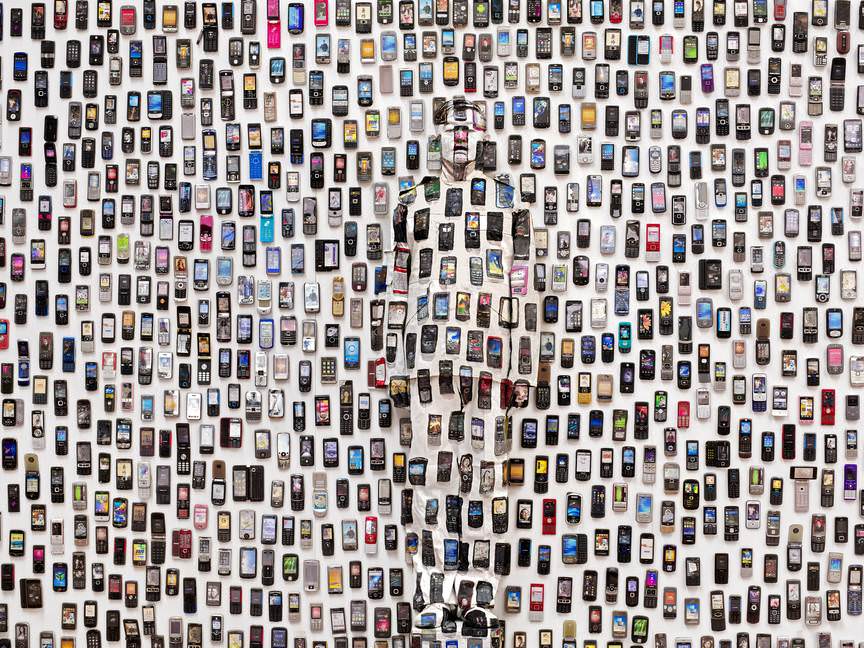 We spent Boxing Day at Lausanne's Musée de l'Elysée. I love this museum, the settings are beautiful. Situated in a magnificent mansion in Lausanne ovetlooking the lake, the Musée de l'Elysée is one of the largest museums in the world dedicated entirely to photography.
This end of year's main attraction is a retrospective exhibition of Chinese artist Liu Bolin photographs and sculptures. I was amazed and mesmerized by his work. The photographs were monumental, almost life size.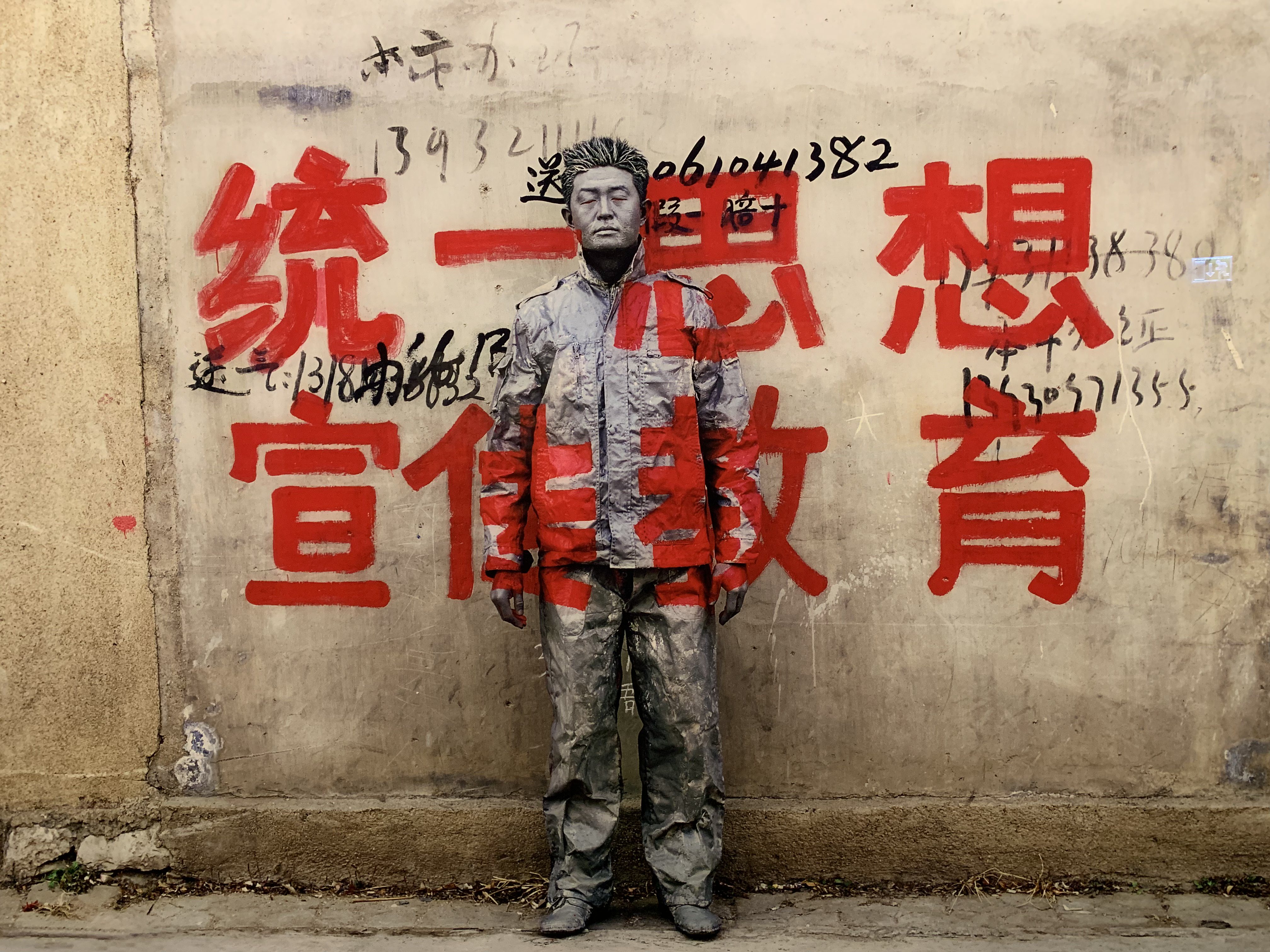 Liu Bolin uses his art as a mean of silent protest, an act of individual or collective resistance. Through the use of his own body by painting himself into various settings in Beijing, with the help of his painting assistants and without any digital manipulation, he condemns the transformation of the urban environment, the ecological damage and the hyper-consumerist society that is emerging in China. Eyes closed, his silhouette barely visible.
I decided to blend into the environment. Some would say that I disappeared into the landscape; personally, I would say that the environment swallowed me up.
His "Hiding in the City" series photographic works began as performance art in 2005, and was followed by "Shadow" which explore the relationship of the individual to its natural environment.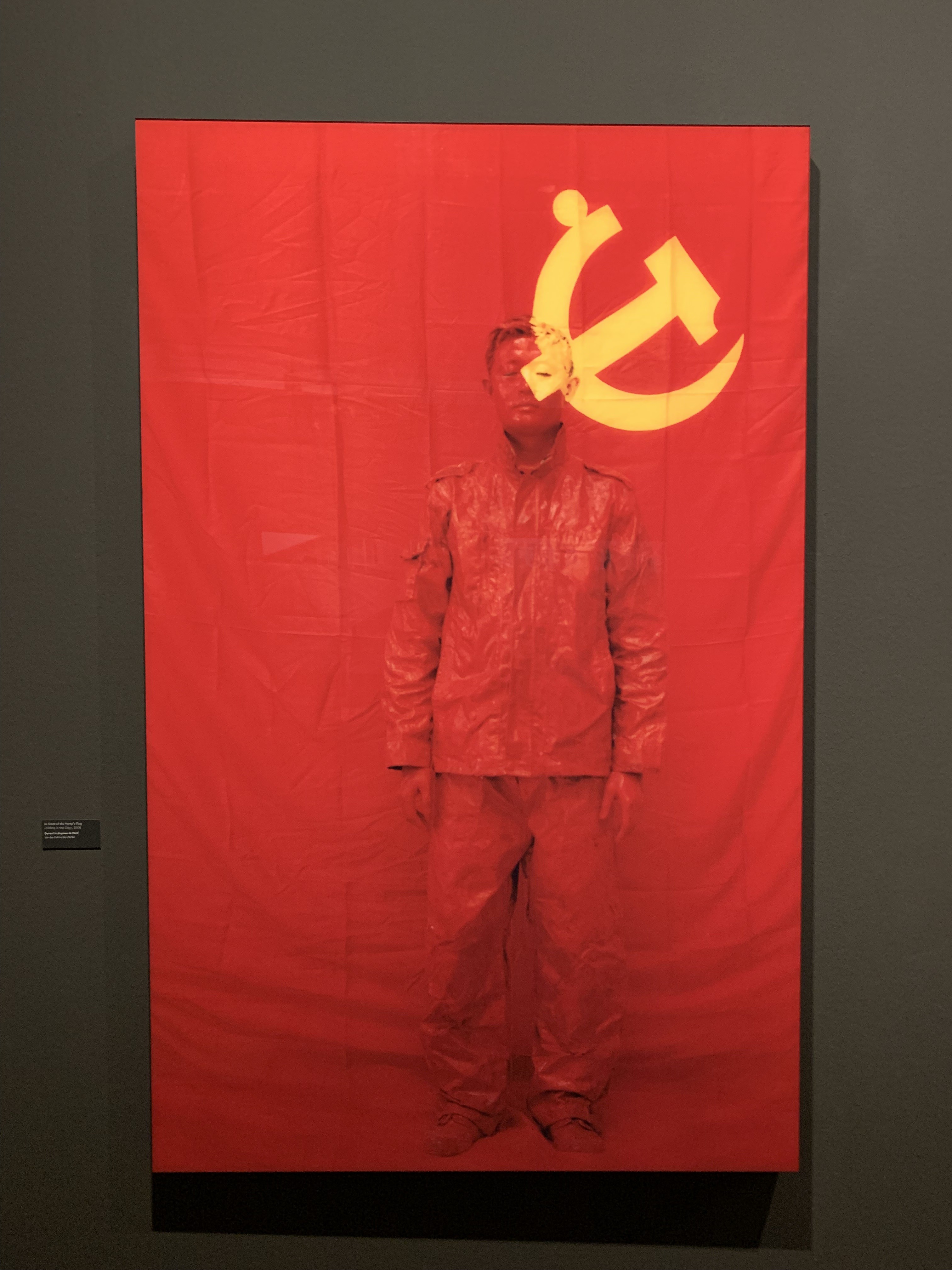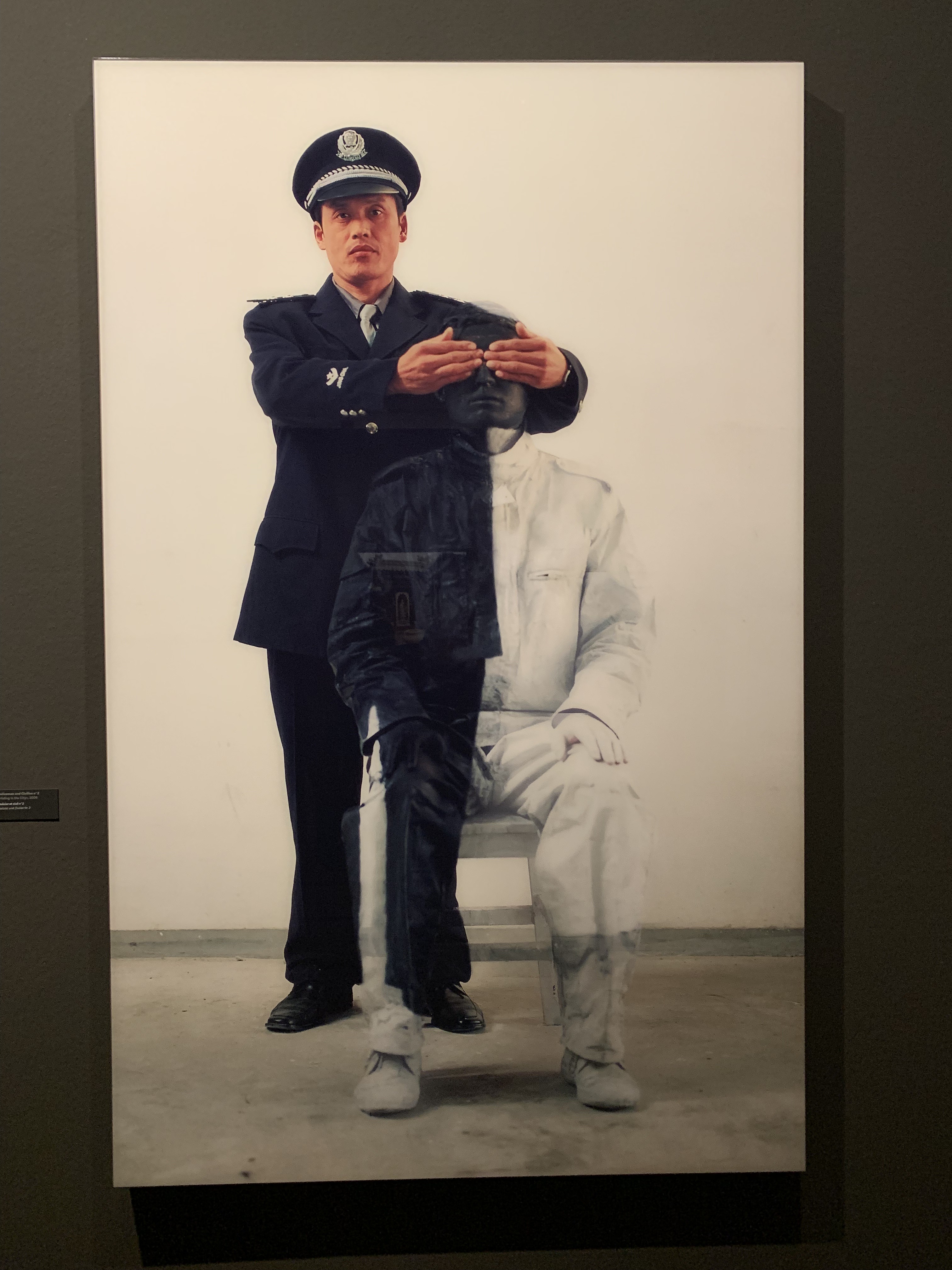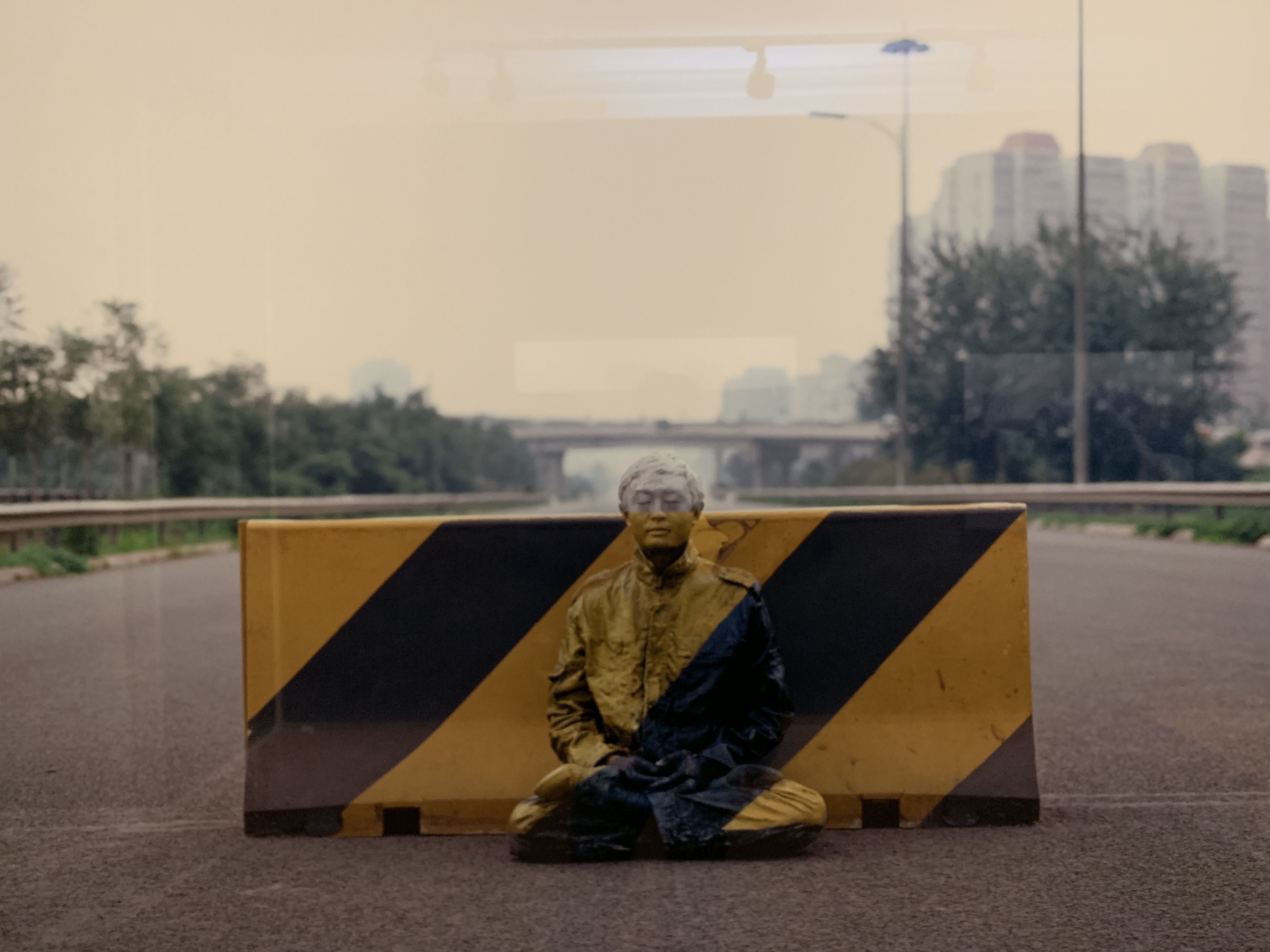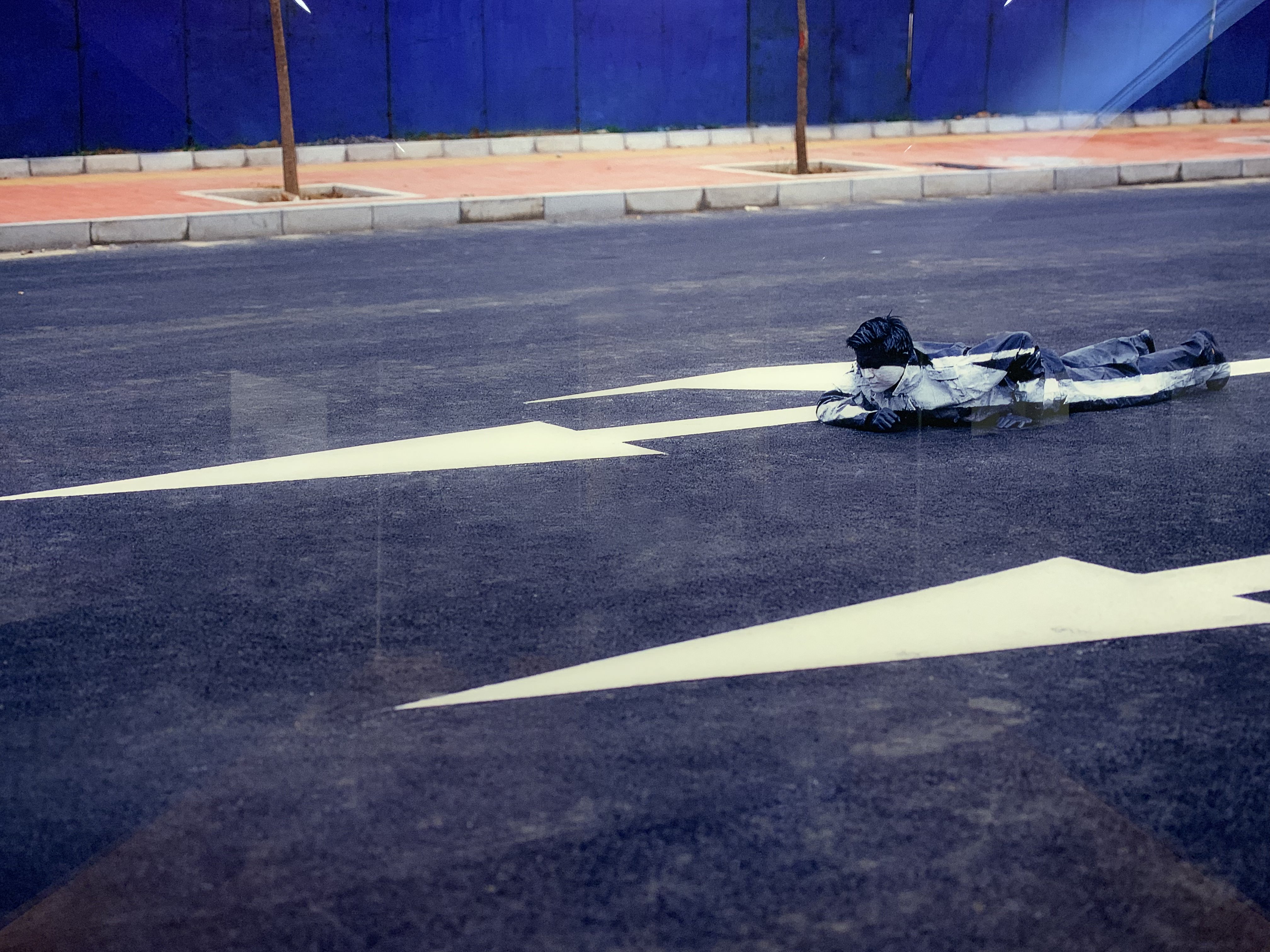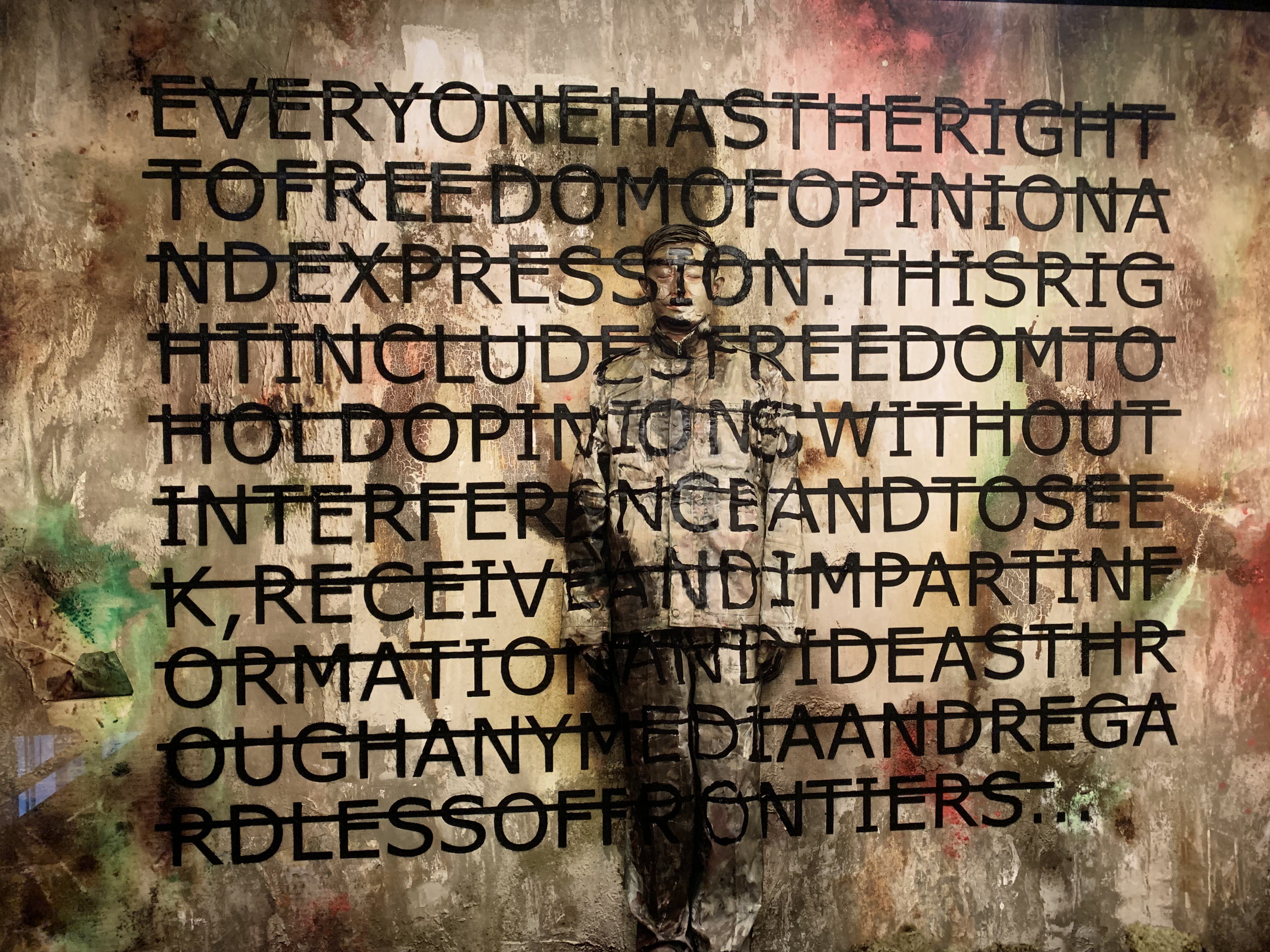 The way Liu Bolin paints himself (along with other artists sometime) in the environment, reminded me of the works Andy Goldsworthy.