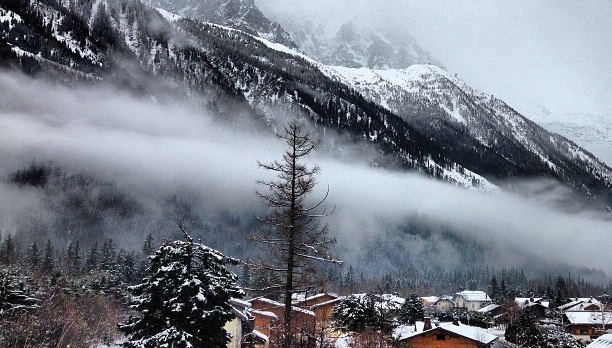 It is not easy finding a í¢â'¬Å"goodí¢â'¬Â hotel or a restaurant in a town you are not familiar with. There are a number of services out there designed to help you do just that but sometime fail short because places change, but user comments remain.
I faced this issue back in the late 90'ties when I maintained the Geneva RestoGuide. The idea was to collect individual experiences on eating out in Geneva at one point in time. A time machine of experiences rather than a starred average. Trust in time is difficult to manage. Anyway, let's not segway to far off topicí¢â'¬Â¦
Our skiing season came to a close this weekend with a couple of days in Chamonix. We took advantage of the fact that Good Friday is not a religious holiday in France, and decided to booked a couple of nights in the Hotel Eden near Chamonix.
I checked Booking.com for last minute offers and found the Hotel Eden. It had good write ups on the major traveling websites and it had a í¢â'¬Å"large suiteí¢â'¬Â sleeping 5 adults available for our dates. Splendid. I booked immediately.
The following day, I spent more time browsing through the reviews and realised that most of the good ones were over a year old and that the ratings had dropped significantly since the change of owners. í¢â'¬Å"Bummerí¢â'¬Â I thought, and felt I had been duped by the averaging system once more.
Nevertheless, our stay was very good, and this is why I'm writing this blog entry as well as leaving positive comments on other sites. Places change, owners change, people change, mindsets change. Hell, the world changesí¢â'¬Â¦ we might as well keep an open mind about it.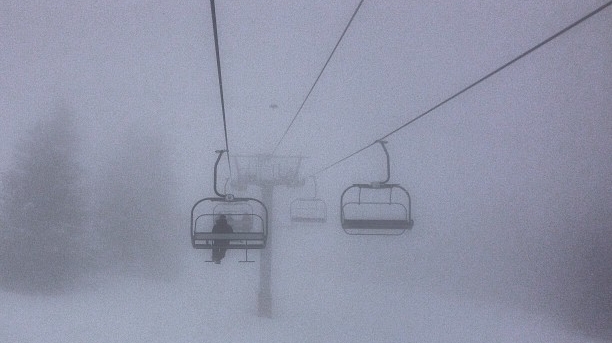 The short story is that new owners took over the Hotel Eden early 2012 and weren't fluent in French. Most of the negative comments I read relate to that specific point. My personal experience, a year later denies it. The owners do speak French, and English, and Russian and maybe more languages. They are welcoming and friendly. The place is clean and well maintained. The bar is a good place to chill out after a day out in the mountains. The restaurant is worth the trip on its own. It offers a mix of French cuisine íƒÂ -la-ThaíƒÂ¯ which is amazing. The products are fresh and superbly prepared. I have nothing negative to say about the restaurant. We ate there both evenings.
The hotel is not located in the town of Chamonix, but a couple of kilometers out. Too far to walk there and back in bad weather, but it must be a pleasant walk in the Summer. The bus stop is 50m away and drops you off in town and at the main tíƒÂ©líƒÂ©pheriques. The FlíƒÂ©gí¨re tíƒÂ©líƒÂ©phíƒÂ©rique is only a 100m away.
All this to say that things aren't always what they seem, and individual negative comments can mask a genuine effort to adapt, to offer a new service or a new way of doing things.
We really enjoyed our stay at the Hotel Eden despite the impressive snow falls that weekend and the bad weather conditions that prevented us from skiing up high.
Back to work now.
Currently playing in iTunes: Nothing Compares 2 U by Jimmy Scott