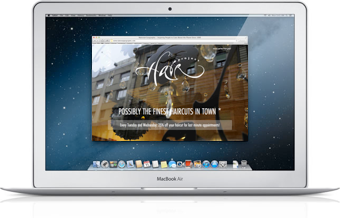 After upgrading to Mountain Lion (Mac OS 10.8) I noticed that some of my JavaScript code stopped working in Safari 6.
For example, I'm having trouble with .scrollTop() which stopped performing as it should.
I use this function to implement a smooth scroll on hairproject.ch based on a CSS Tricks snippet. The function doesn't return any scrollable elements when run in Safari 6. I'm still looking for a workaround…
I checked the internets, and other people are complaining of a range of Safari 6 issues related to JavaScript.
To be continued.
Aug 6 update: I brushed up a quick test page at www.cybmed.com/w/safari6bug if you care to take a look.