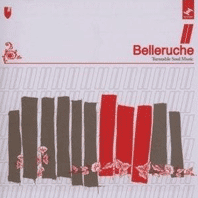 Another smooth discovery I made while browsing Asa' "Listeners also bought" section of iTS. Belleruche is a well-crafted mix of bass & drums with a sensual, smoky, sexy female vocalist, together with funky guitar moments. Pure soulful jazz under influence. Portishead comes to mind, with shades of Sarah Vaughan or Nina Simone.
This album is cool, smooth and infectious. It won't be long before you surprise yourself humming along. Check out Belleruche on Tru Thoughts Recording for other more originality, soul, creativity. A great indie label.
For tour dates or to listen to Belleruche visit www.myspace.com/belleruche. Apparently, they'll be performing live in Geneva on March 28th at the Festival Electron 2008.