I discovered the Advent of CSS 2021 a bit late, but decided to give it a try anyway. This entry was retro-posted.
Day 06 / Range slider
In this project, we're going to create a range slider. As you move the knob, the dollar amount above will update.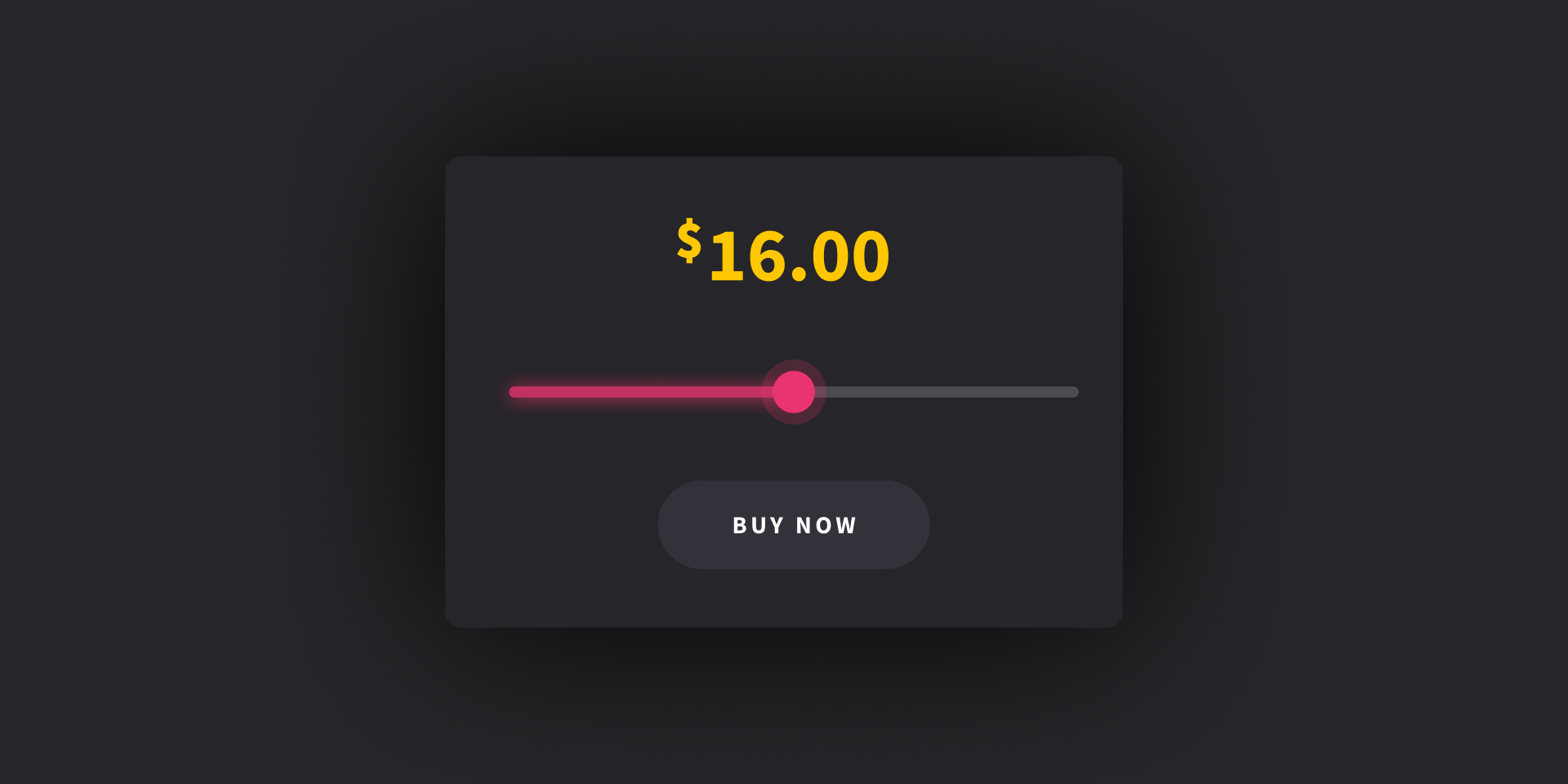 I had no idea how to style the right side only of the thumb slider, and it turns out it can only be done in Firefox with ::-moz-range-progress.
Plain HTML and CSS used.