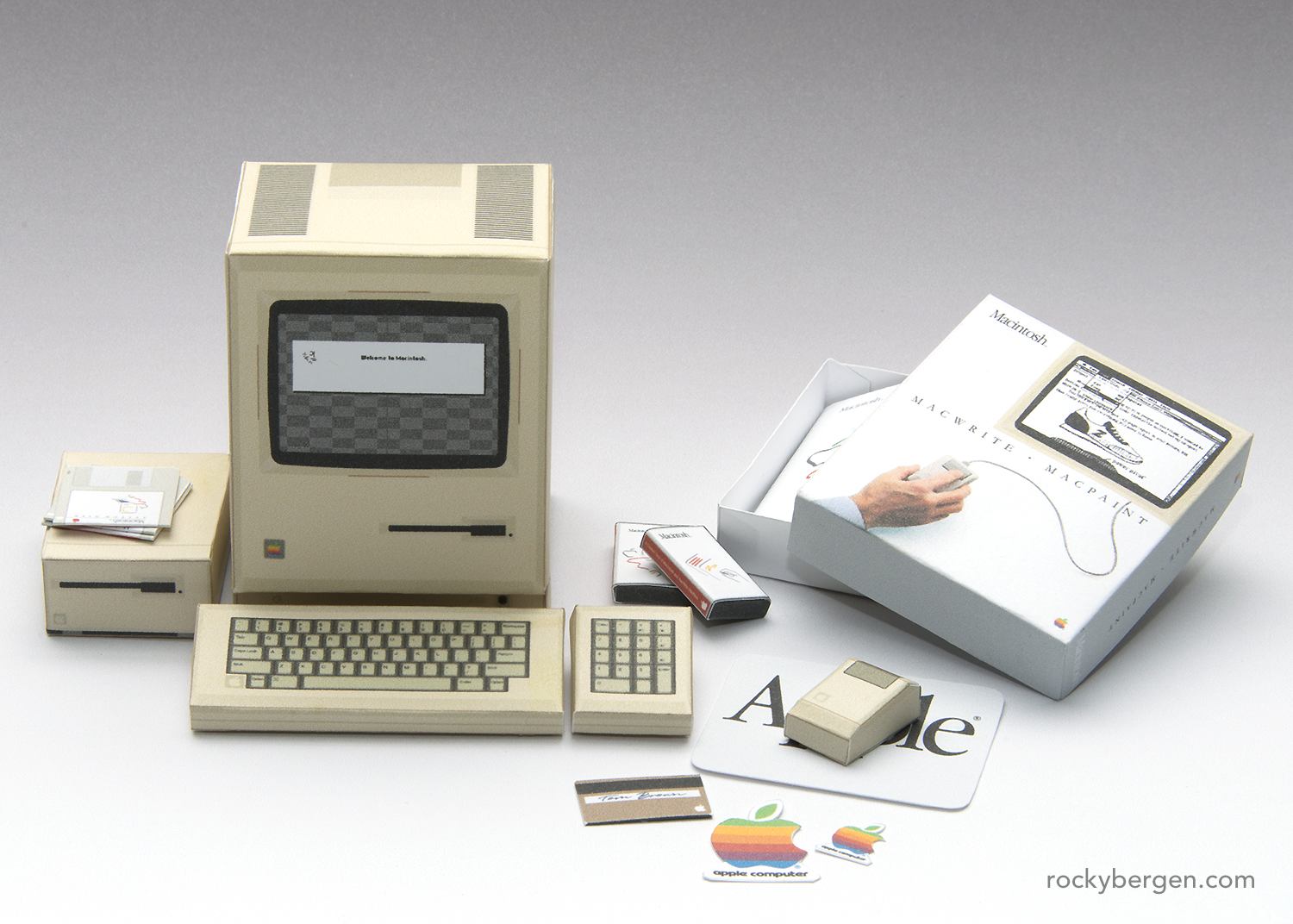 I love this idea. Build your own Apple Macintosh 128K from Rocky Bergen's papercraft model.
The level of detail is a•m•a•z•i•n•g! Not only will you find the Mac with its keyboard and mouse, Rocky went the extra mile to design Macwrite and Macpaint software, complete with manuals and disks. You'll also find the stickers and Apple card. It comes with a variety of game screens too!
They say the devil is in the details, and this papercraft has them all!