Font Awesome is the iconic font designed for use with Twitter Bootstrap. With over 200 icons in a single collection, Font Awesome is a pictographic language of web-related actions.
I recently run into the situation where I had to use a character in a desktop app. So I installed the font in Font Book and tried to map out the character-glyph correspondance.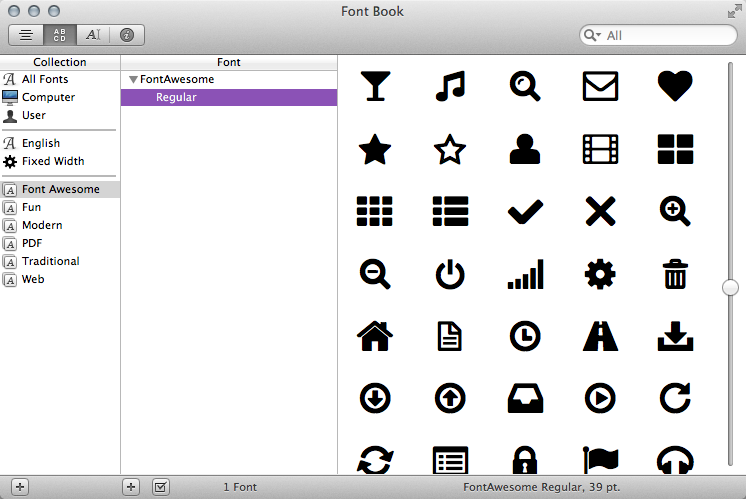 It turns out that Font Awesome uses the Unicode Private Use Area to make sure screen readers don't read the characters off, but this makes it difficult to figure out which characters are associated with the glyphs.

Here is how to get the font work in Adobe's CS:
install the font by dragging it to Font Book
open your favourite Adobe CS app and navigate to the "Preferences > Typeí¢â'¬Â¦í¢â'¬Â
uncheck «Enable missing glyph protectioní¢â'¬Â
use @parkerault correspondance sheet to copy and paste the characters your are interested in.
Et voilíƒÂ .