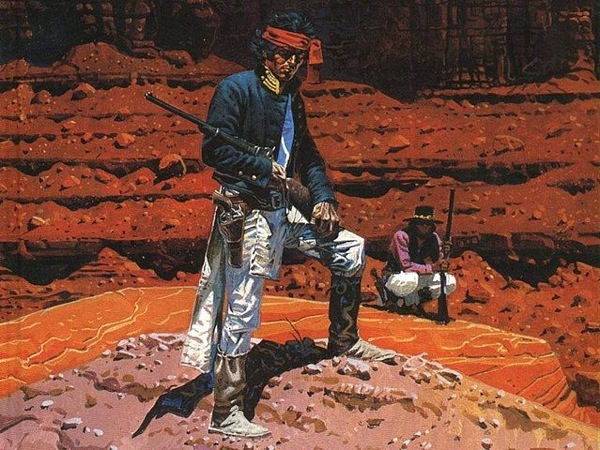 While catching up with my RSS feeds, I discovered that Jean Giraud past away today.
Jean Giraud was also known under the pseudo Moebius.
My teens (and much later) were spent reading Hara-Kiri, Métal Hurlant, and following the adventures of Blueberry, («Le cheval de fer» was the first I read) and later those of John DiFool in The Incal.
I was impressed (I still am) by his drawing style. He drew etchings, white and black illustrations, worked in colour of the ligne claire genre, and water colours. His simple style still reaches deep into my memory cells and triggers intense emotions. He is a big part of my personal comics culture.
I'll be reading «Fort Navaro» and all the following episodes over the next days.
My heart goes out to his family and friends.