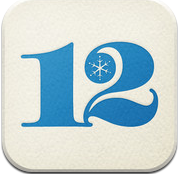 A quick tip for those who have installed iTunes - 12 Days of Christmas app and are experiencing unavailable song/book/show issues on your iOS devices (iPod, iPad, iPhone).
You need to make sure your i18n settings are correct: Settings > General > International > Region Format must match your iTunes Store.
I am located in Switzerland and run my iOS devices in English, with the UK region format, but buy from the Swiss iTunes Store. The app will fail if I don't set my Region Format to French > Switzerland.
From what I've read on the Internets, this applies to people in other countries who have configured their devices differently from the locale of their current iTunes Store.
As I've previously written, Apple is poor at managing localisation (l10n).